James Brand's Flagship Pocket Knife Gets Damasteel Blade Upgrade
Elevate your EDC game with this $1,250 beauty.
Minimalist EDC specialist James Brand has taken its flagship knife up a notch.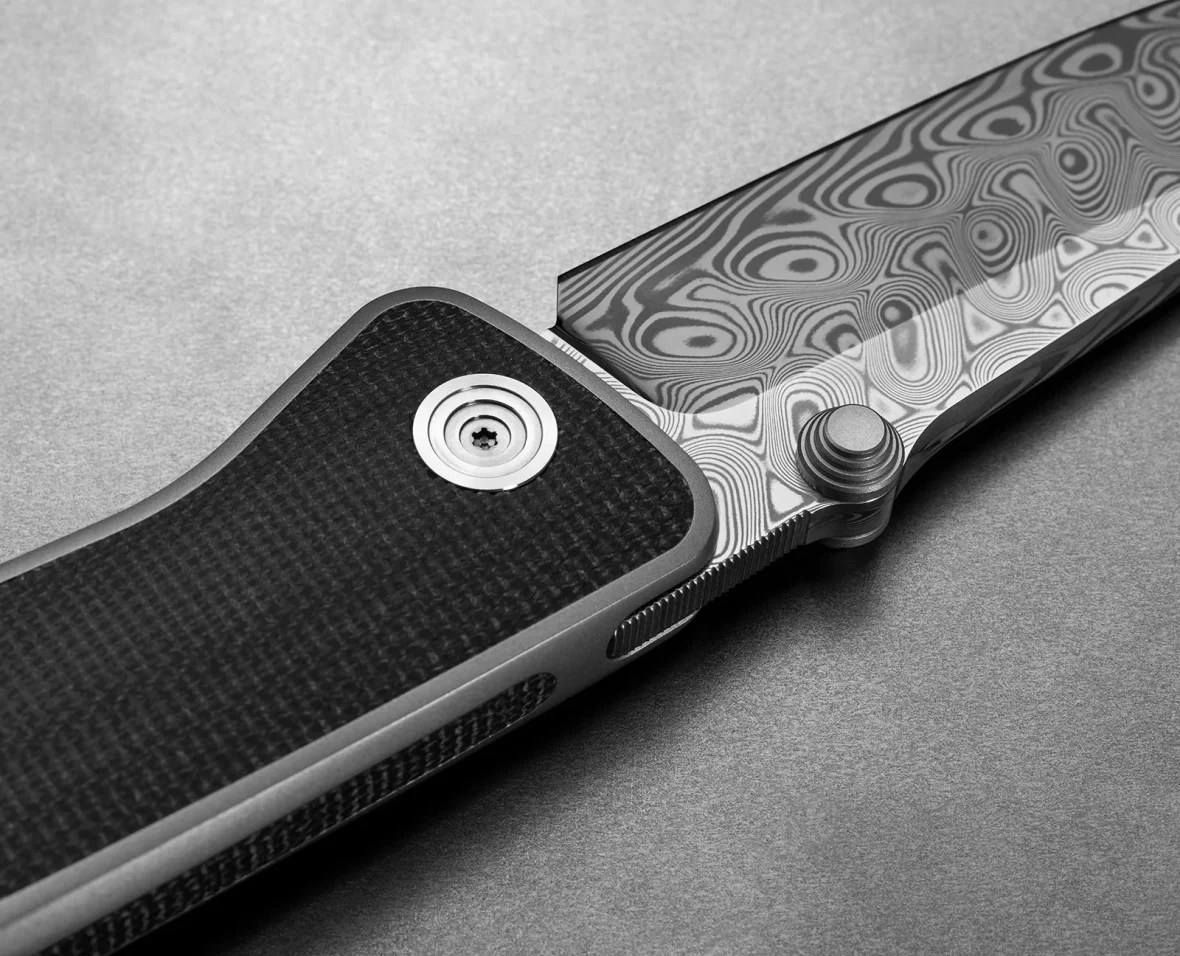 The Portland, Oregon-based company's Barnes debuted in 2021 as its first with an integrated frame-lock design, which is machined from a single titanium billet to cut down on extra parts and decrease maintenance requirements.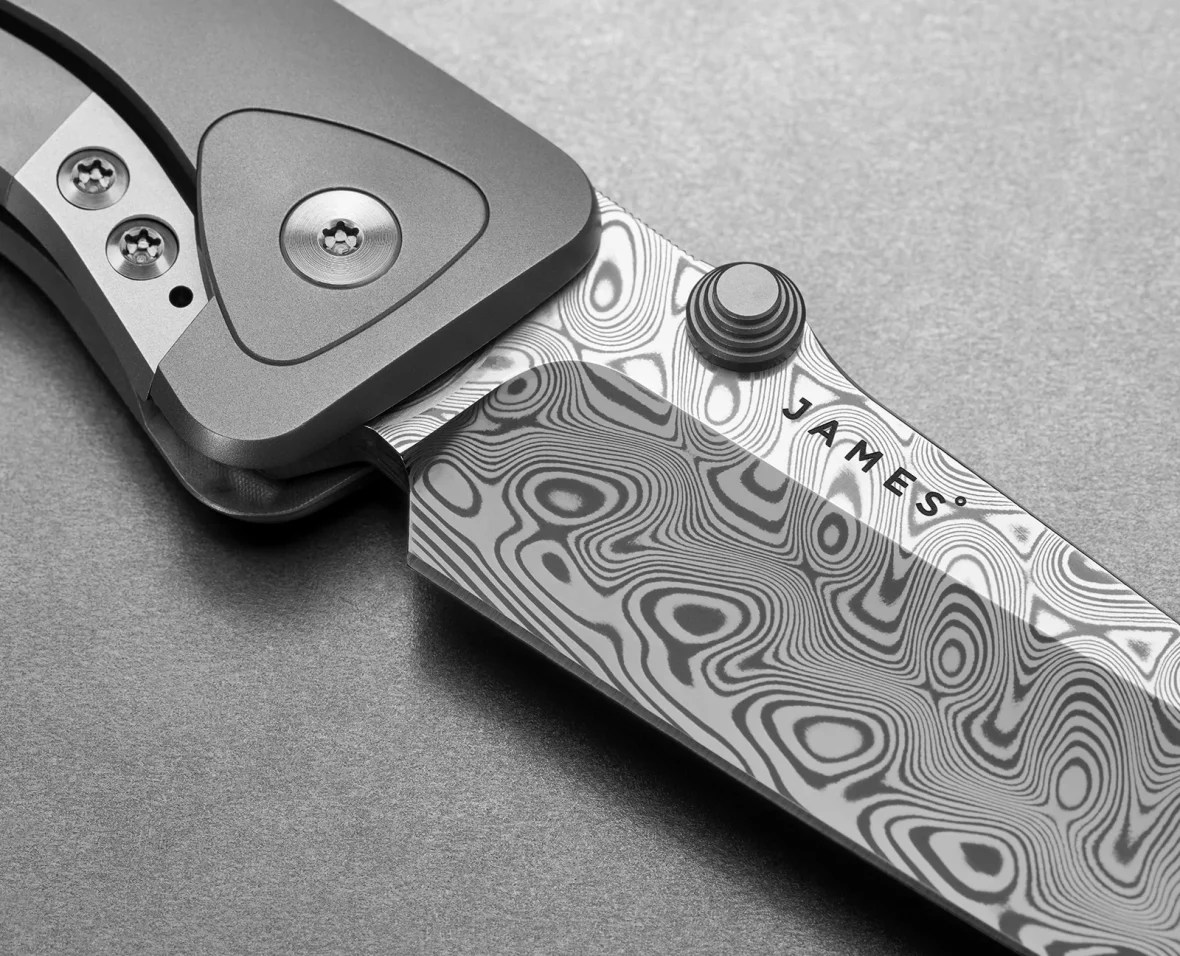 But as Acquire notes, the Barnes' is now available with a 3.5-inch Damasteel Hakkapella DS93X drop-point blade. For the unaware, Damasteel is a trademarked damascus steel manufacturing process developed in Sweden that involves aerosolizing and bonding the metal without making welds, resulting in an extremely durable blade, per knifeart.com. Basically, the blade is stronger and prettier than the Barnes' Bohler M390 steel predecessor.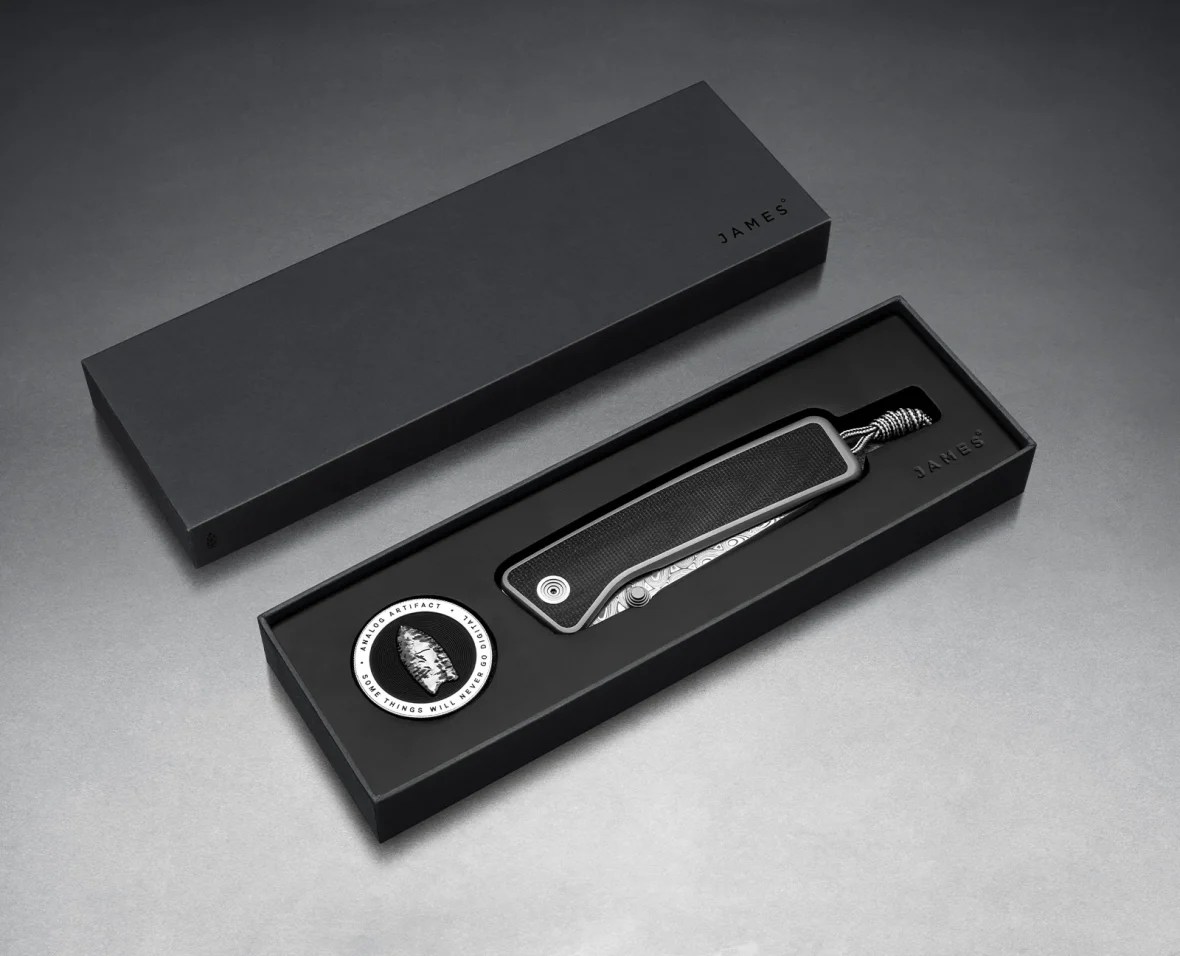 Other key features include ceramic bearings for a smooth action, a double-sided thumb stud for left- or right-handed use (though the black micarta grip and removable carry clip are permanently set up for right-handed users), and an integrated and removable paracord lanyard.
Priced at $1,250, the James Beard Barnes is available to purchase now.