This Badass Tactical Spork Could Save Your Life
But don't even try bringing the blade-hiding utensil on a plane.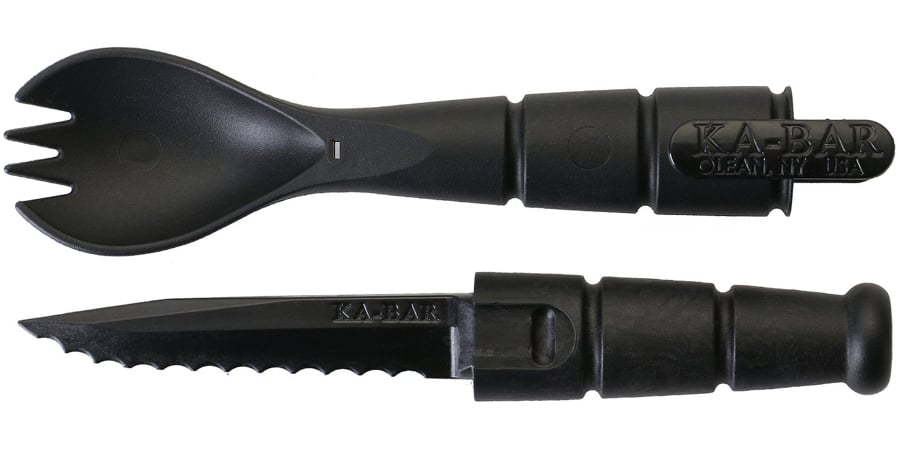 Combined utensils aren't a new concept. In fact, back in the 19th century Samuel W. Francis patented a combination knife, fork and spoon. For some reason, it didn't catch on. Perhaps because he didn't have a catchy name for it, like "The Kniforoon."

Fast forward over 140 years and KA-BAR Knives has come up with a modern take on the all-in-one eating tool: The Tactical Spork.

 Made from resilient Grilamid, this handy implement sports a hidden 2 1/2-inch serrated blade. Aside from slicing vittles and other small survivalist tasks, it could be used as a self-defense tool in a pinch—just grasp it at the ends and pull, rather than where it locks in the middle.

Also, as fun as it would be to bring it on a plane, it'd probably just be confiscated. But you most likely wouldn't need it anyway, since they don't serve meals in coach as often and first class provides fine silverware.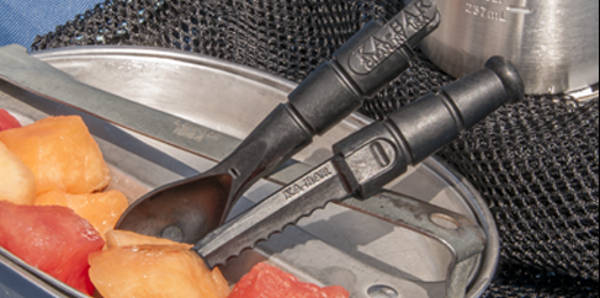 This lightweight utensil, tool and (if need be) weapon goes for just $7 apiece on their site, with a minimum order of three. If they happen to be out of stock, you can always look it up on Amazon.