The Kaleidescape Luxury Home Cinema Plays 11,000-Plus Movies in 4K Ultra HD
Take your home theater set-up to the next level.
The notion of keeping a collection of movies on a hard drive might sound regressive in the age of streaming until you consider one thing: quality. 
Enter Kaleidescape: the world's only online provider of high-fidelity video and audio from all major studios, according to Hi Consumption. Each of the 11,000-plus available titles are played in 4K Ultra HD high-dynamic range at 60 frames per second and feature lossless audio, including for support Dolby's high-end Atmos surround sound systems. 
Strato S is Kaleidescape's standalone unit with a 12-TB internal hard drive capable of storing a mix of approximately 300 titles in a mix of 4K Ultra HD, Blu-ray and DVD quality. The latter can also be upscaled to 4K using advanced algorithms. 
For those who want to outfit multiple rooms with Kaleidescape players, you'll want a combination of a storage-less Strato C players connected to a Terra server. The Terra can support any number of Strato C or S players and accommodates up to 10 simultaneous 4K Ultra HD playbacks using a proprietary, studio-quality kOS operating system.
Terra also provides computing and caching services that enhance player performance, and should it fail, all downloaded content can be restored from a cloud. The 24TB version can store up to 720 movies in a mix of qualities, and the 40TB version can store up to 1,200.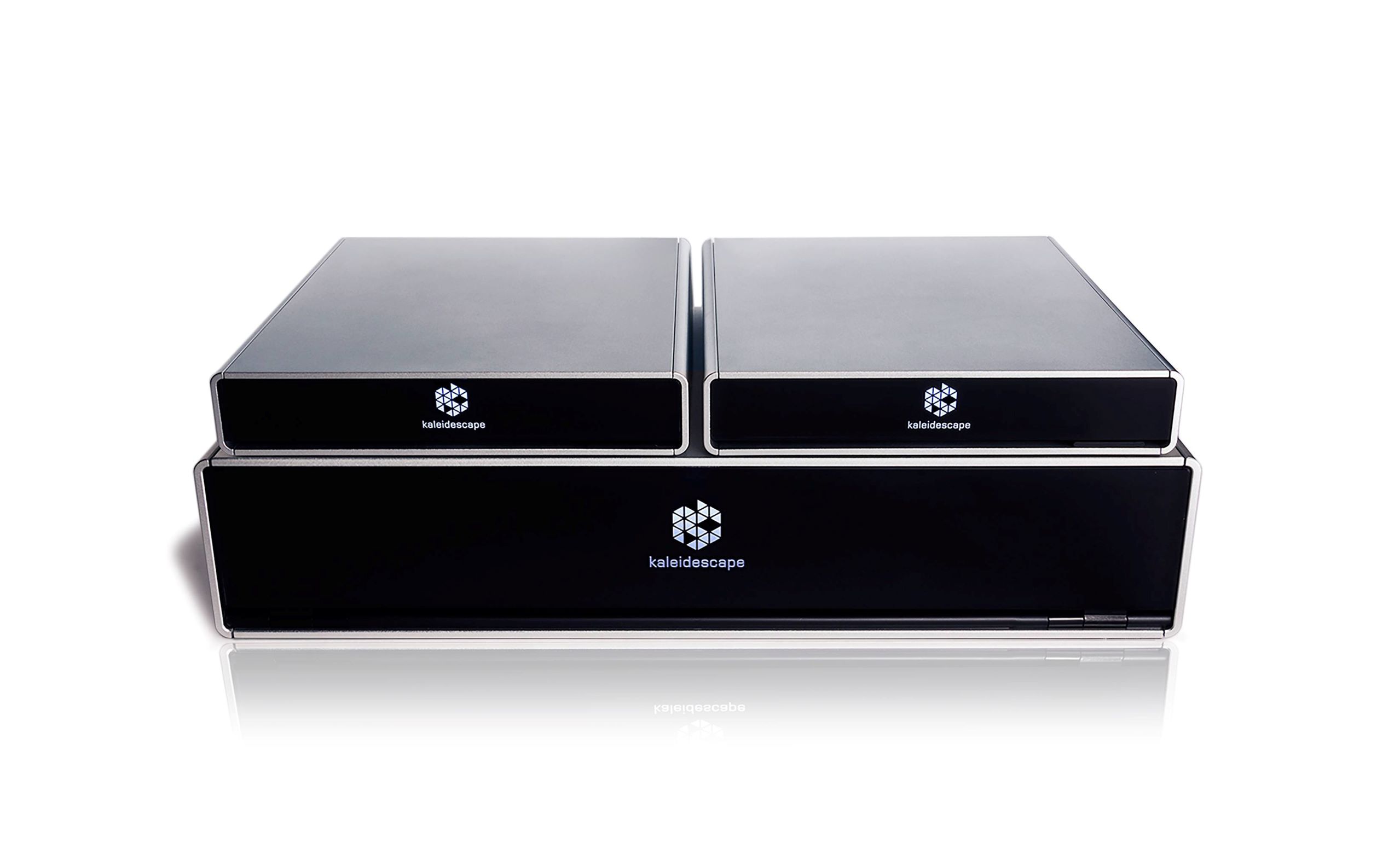 The biggest drawback is the price: the Strato S retails for just under $8,000, while a Strato C and 40TB Terra server together cost nearly $20,000 through Best Buy. Kaleidescape recommends that you buy from a custom integrator that specializes in premium home cinemas—click here to find a preferred dealer near you.