This Self-Defense Handgun Is a Pocket-Sized Protector
.38-caliber protection in your pocket.
Prokop Strnka
A new compact pistol concept could give gun owners a palm-sized piece of mind.
Designer Prokop Strnka's "Kevin Self-Defense Handgun" is essentially a modernized version of Magnum Research's Micro Desert Eagle (ME380), a .38 caliber sub-compact pistol based off the Czech-manufactured Kevin ZP98. 
The gun's 2.22-inch barrel, small frame and moderate cartridge size make it an ideal candidate for everyday concealed carry, though Strnka designed it primarily as a secondary sidearm for police or military forces.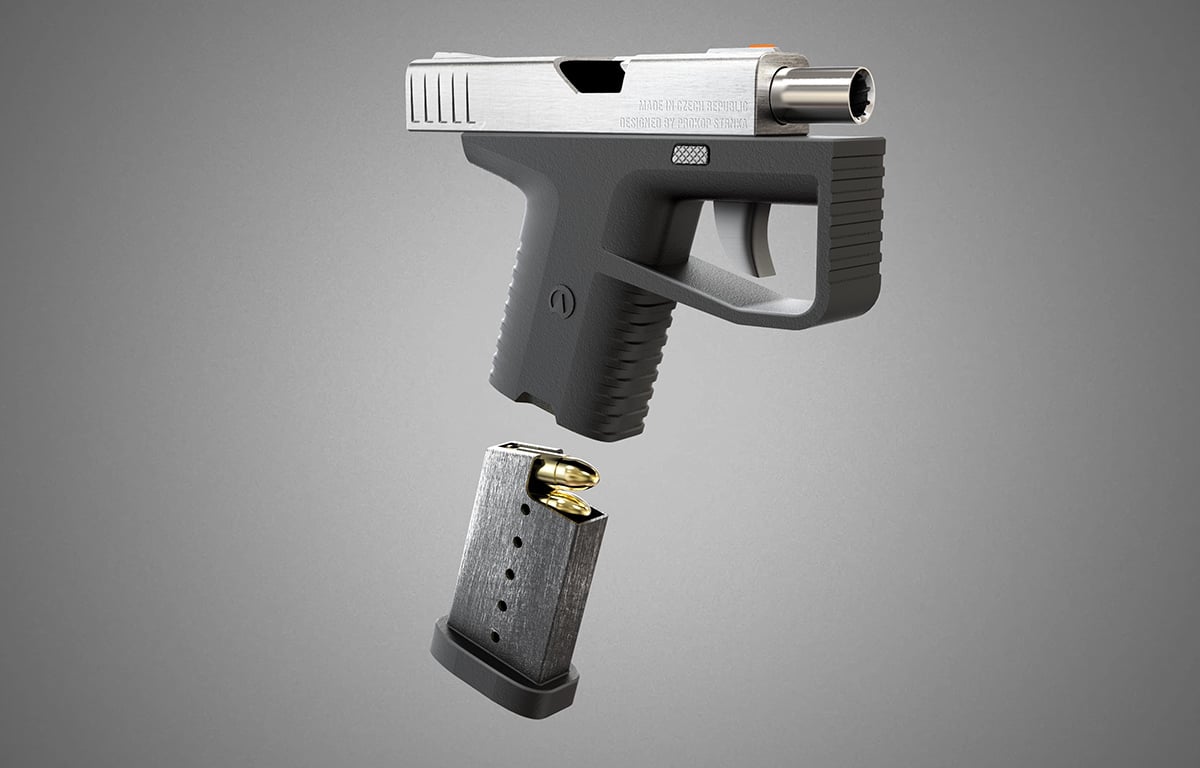 Like other popular single-stack sub-compacts such as the Glock 43, Strnka's Kevin has a six-plus-one capacity (six in the magazine, one in the chamber) and appears to have a polymer construction with a metal slide and trigger.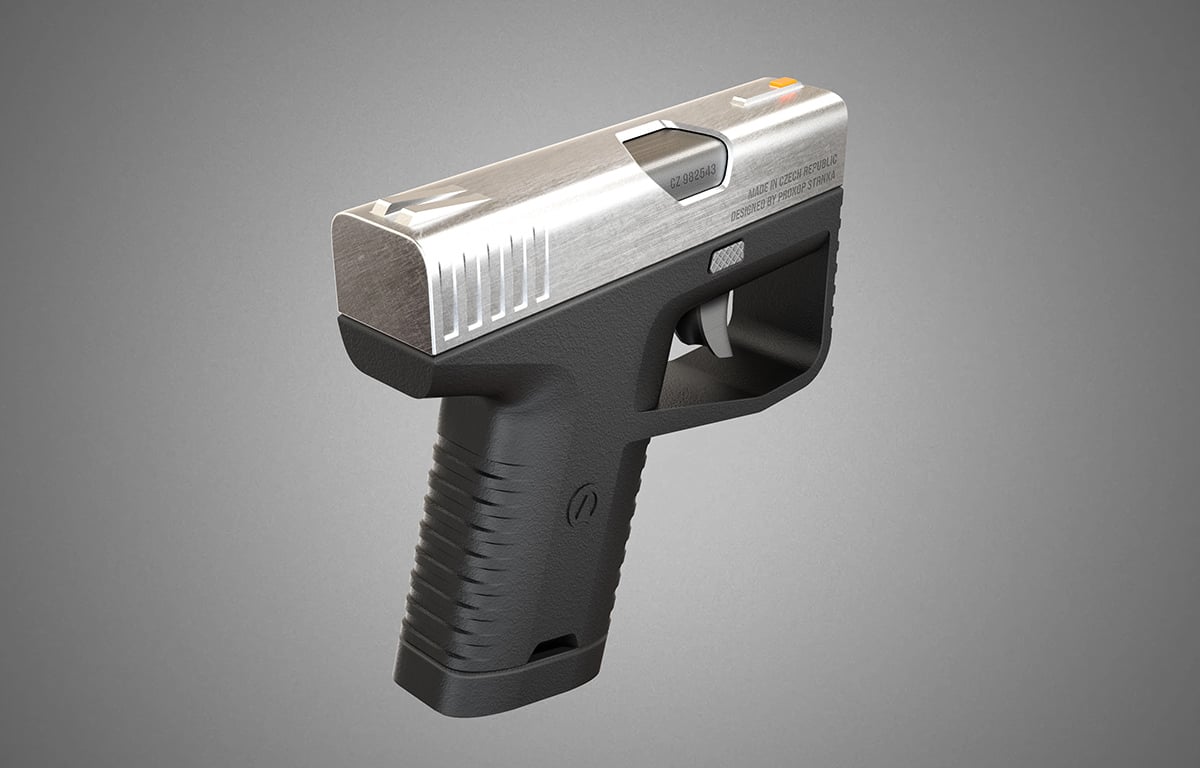 The tiny weapon's short barrel limits its range to 15 meters (45 feet)—plenty for close-quarters scenario. For those who prefer a color scheme with a little more pop than two-tone chrome and black, Strnka also rendered versions with a black-and-yellow speckle pattern, muted grey slide and black camo, or a blingy gold slide and army green camo.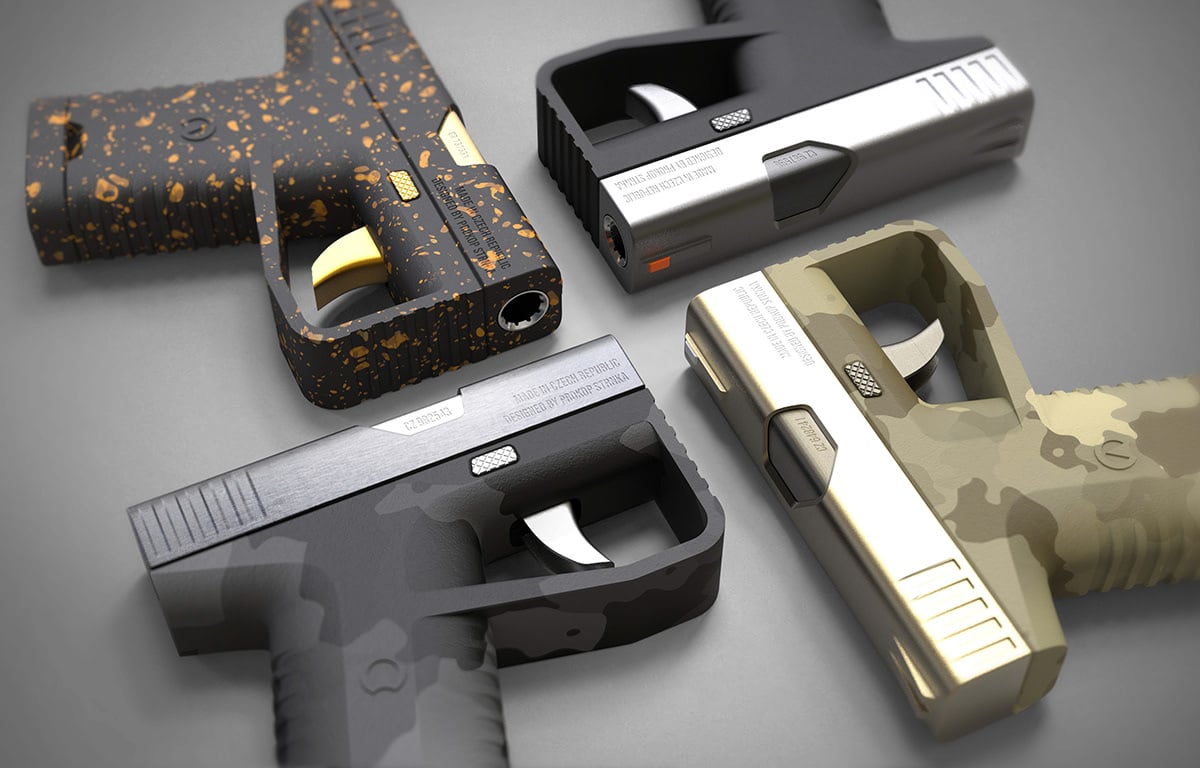 Head to Strnka's Behance page to learn more about his Kevin concept pistol.