This Ultra-Thin Wireless Mechanical Keyboard Is Being Heralded As a 'Typist's Dream'
It just FEELS better.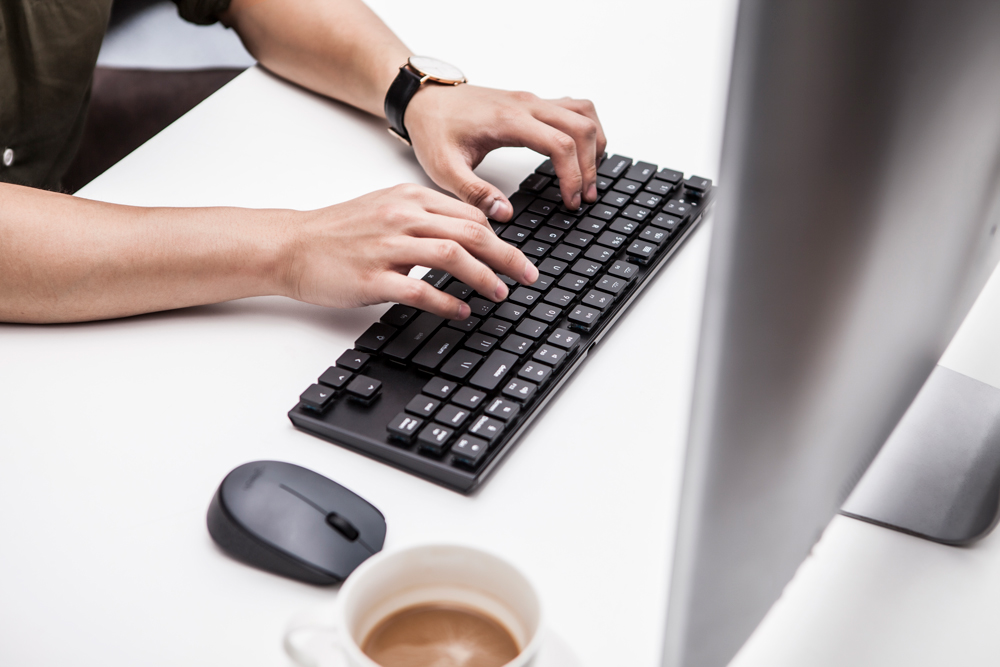 A California tech startup is merging the satisfyingly tactile feel of mechanical keystrokes with high-tech features found on current-gen keyboards. 
The Keychron K1 wireless mechanical keyboard started life on Kickstarter with a modest $10,000 fundraising goal. In just one month, 3,946 backers pledged an astounding $328,523 to bring the device to fruition. 
https://www.youtube.com/watch?v=lC_aD8dWwlY
Now available for purchase online, Keychron heralds their creation as a "typist's dream." The company meticulously tested 5 different switches over the course of a year before deciding on 7.6mm Blue switches that are 48 percent slimmer than conventional options. 
That may sound trivial, but the resulting product is an ultra-thin 18mm keyboard that requires less force and finger travel to operate. Those who type every day should experience less fatigue in the long run. 
As for that current-gen tech, the Keychron is cross-compatible with Mac, Windows and Android operating systems and includes a dedicated key to activate Apple's Siri or Microsoft's Cortana voice assistants. Another button takes a screenshot in one stroke. 
It also looks pretty cool thanks to an RGB backlight with four adjustable levels and 18 different color effects. Connected via Bluetooth, the li-polymer battery will last 10 hours. If that's not long enough, you can always plug it in to a USB port for a wired connection. 
The Keychron K1 comes in 87-key and 104-key configurations, which cost $84 and $94 respectively. A second 87-key version is available with a color-less LED backlight for $74.
Head to their website to learn more or place an order.