This Flying Car Prototype Looks Totally Awesome Flying Over a San Francisco Lake
Word is they'll be available to the public by the end of this year.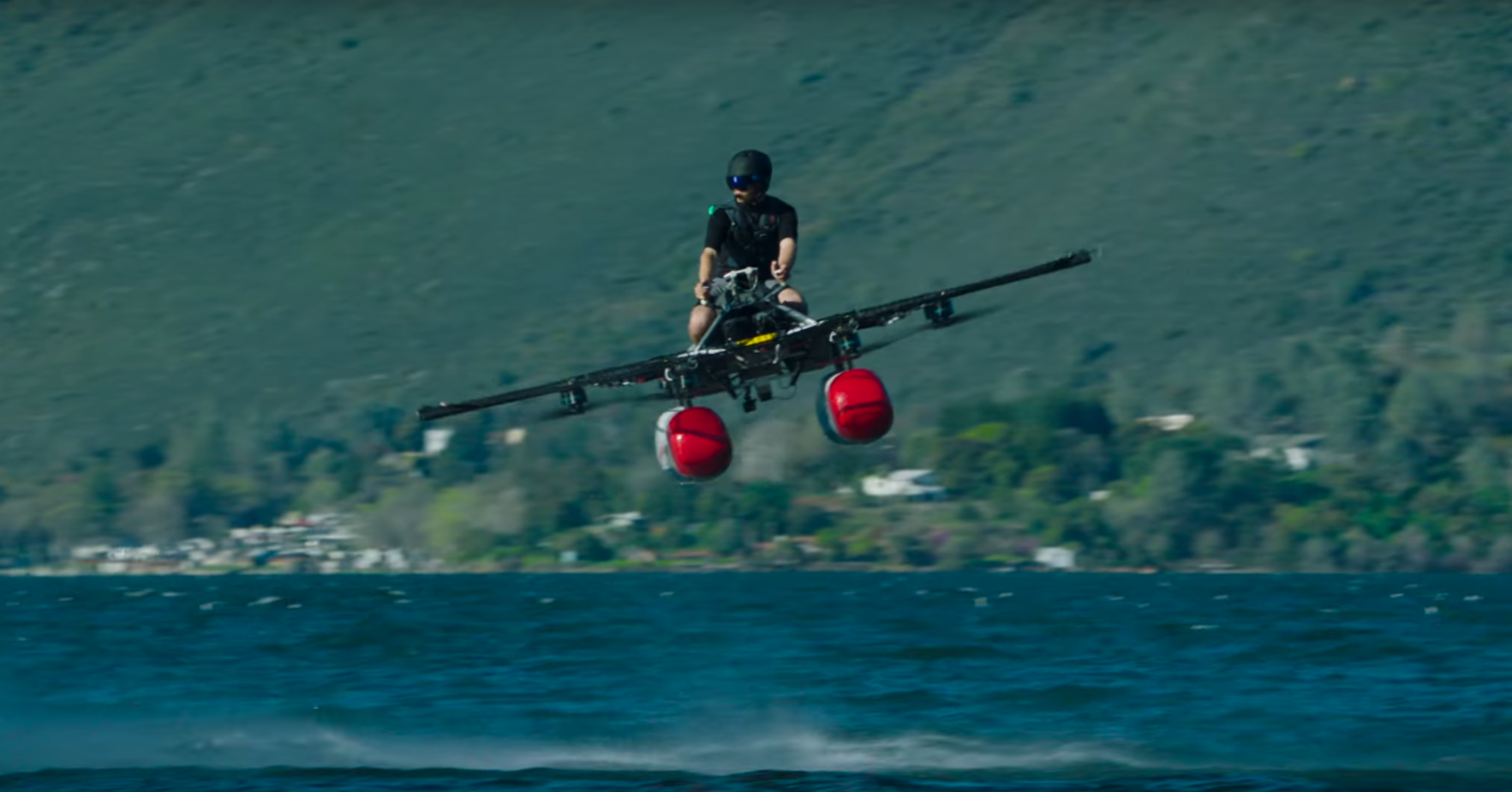 Image: YouTube/Kitty Hawk
The dream of owning a flying car just got one step closer to reality after a hi-tech personal aircraft prototype called the Kitty Hawk Flyer completed a successful demonstration in San Francisco. Watch it in action above.
The Kitty Hawk company, which is backed by Google co-founder Larry Page and headed by Google X founder Sebastion Thrun, has set out on a mission to make flying cars a reality. 
While this first all-electric version is only for use over water, it demonstrates all of the qualities that the public can expect from forthcoming flying personal transport vehicles developed by Kitty Hawk—ease of use, stability, and all-around awesomeness.
Best of all, users will be able to hop on and cruise the skies without obtaining any special certification or license.  
Via Kitty Hawk, 
The Kitty Hawk Flyer is a new, all-electric aircraft. It is safe, tested and legal to operate in the United States in uncongested areas under the Ultralight category of FAA regulations. We've designed our first version specifically to fly over water. You don't need a pilot's license and you'll learn to fly it in minutes.
If you're aching to own one of these super-cool aerial machines, Kitty Hawk has said that you'll be able to buy one by the end of 2017. 
You can even cough up a measly $100 right now to join the Kitty Hawk membership club and get first dibs when they go on sale as well as a $2000 discount on a price that has yet to be determined. 
We give the Kitty Hawk Flyer a big… 
h/t: Popular Mechanics