These Lamborghini-Inspired Massage Chairs Will Upgrade Your Man Cave
The ultimate in relaxation.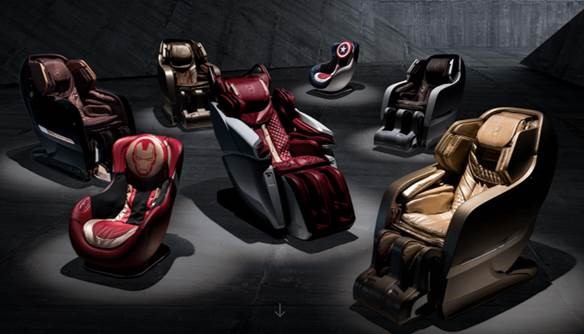 Bodyfriend
It's time to toss that ratty old La-Z-Boy, because we just discovered the slickest, most comfortable seats on the market.
Meet the Bodyfriend message chairs, Lamborghini-inspired beauties that, the company claims, can offset the damages caused by our sedentary lifestyles.
Just last week, Bodyfriend—which happens to be the highest grossing massage chair company in the world—announced a four-year partnership deal with Automobili Lamborghini. Here's their goal: 
The agreement between the health and wellness market leader and the luxury supercar maker will enable Bodyfriend to combine the health benefits that massage chairs offer with the powerful and luxurious spirit and design of one of the most-recognized supercar brands in the world. The new Lamborghini-inspired products will change the landscape of the global massage chair industry.
A lofty goal to be sure, but with chairs like look like this, we don't doubt them.
The company hopes that the eye-popping design and smart functionalities of the new line of Lamborghini-inspired products will enable Bodyfriend to accelerate its mission to educate potential customers about the perks and health benefits of having a massage chair at home.
Bodyfriend message chairs are expected to start shipping in Spring of 2018.