Lego Debuts 1,000-Piece Harley-Davidson Fat Boy Model Set
This high-octane toy gives new meaning to the word "minibike."
Courtesy
The newest addition to the ever-growing family of high-octane Lego man toys is a Harley-Davidson Fat Boy.
And unlike the insane 3,599-piece Bugatti Chiron, this one won't take forever to build—though you'll definitely need some patience to put all 1,023 parts together.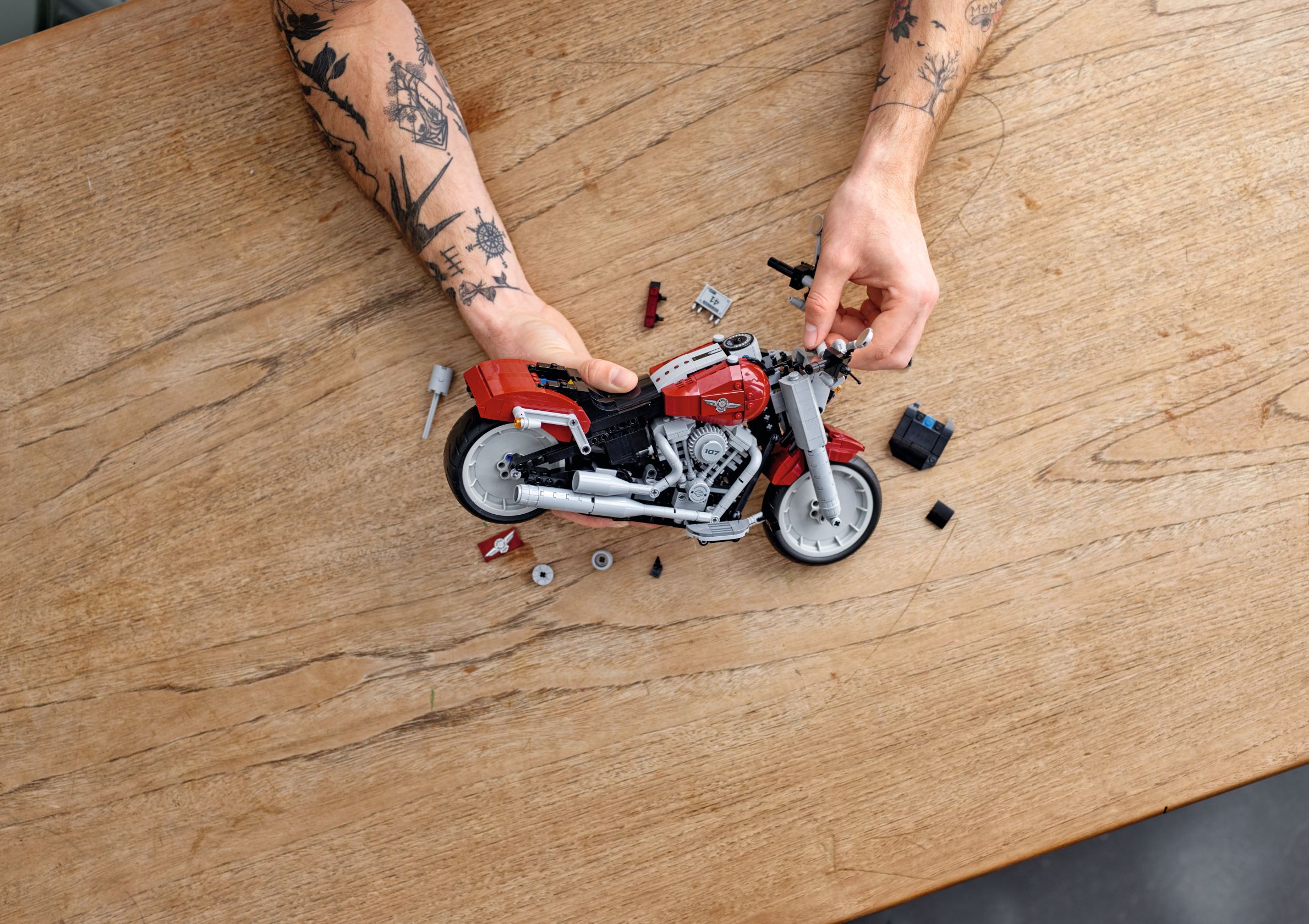 Completed, the Lego Creator Expert model stands 7 inches high and wide, 12 inches long. Spinning the rear wheel "fires" the miniature Milwaukee Eight engine's pistons through the dual-exhaust. 
The handle bars, gear shifters, brake and kickstand can also all be engaged, while other thoughtful features like the teardrop fuel tank, integrated speedometer and solid-disc wheels add a lifelike feel to the little hog. 
To celebrate its launch, Lego Master Builders made a to-scale model of the Fat Boy out of 69,569 pieces complete with engine sounds and light effects. 
The Lego Creator Expert Harley-Davidson Fat Boy will be available online for $100 beginning August 1.