This Mustang Hoonicorn Is the Most Extreme Lego Build Yet
A recreation of Ken Block's ferocious custom 'Stang was built by a fan.
We've seen a Lego McLaren, Bugatti, Aston Martin and Chevy Silverado, but no muscle cars…until now. 
A mechanically-minded Ken Block fan named Lachlan Cameron used Lego Technic pieces to recreate one of the baddest custom cars of all time: the stunt driver's 1,400-horsepower Ford Mustang RTR "Hoonicorn" V2. 
Cameron's model has all of the stylish features we love about the tricked-out '65 'Stang: flared fenders, an abundance of chrome, and that unmistakable, beastly silhouette. Block himself gave it a stamp of approval in a Facebook post. 
" tml-embed-width="500″ tml-embed-height="707″ tml-render-layout="inline
Though this isn't a 1:1 model like some of the other toy car builds we've seen (it appears to be about the size of an RC car), it has more active parts than any of them: a working steering wheel and transmission, eight functional lights, in-board suspension, all-wheel drive and electric motors.
Amazingly, Cameron designed and built the entire thing from scratch without any help from Lego. If you want to take a crack at his Hoonicorn, he's even selling instructions on Rebrickable.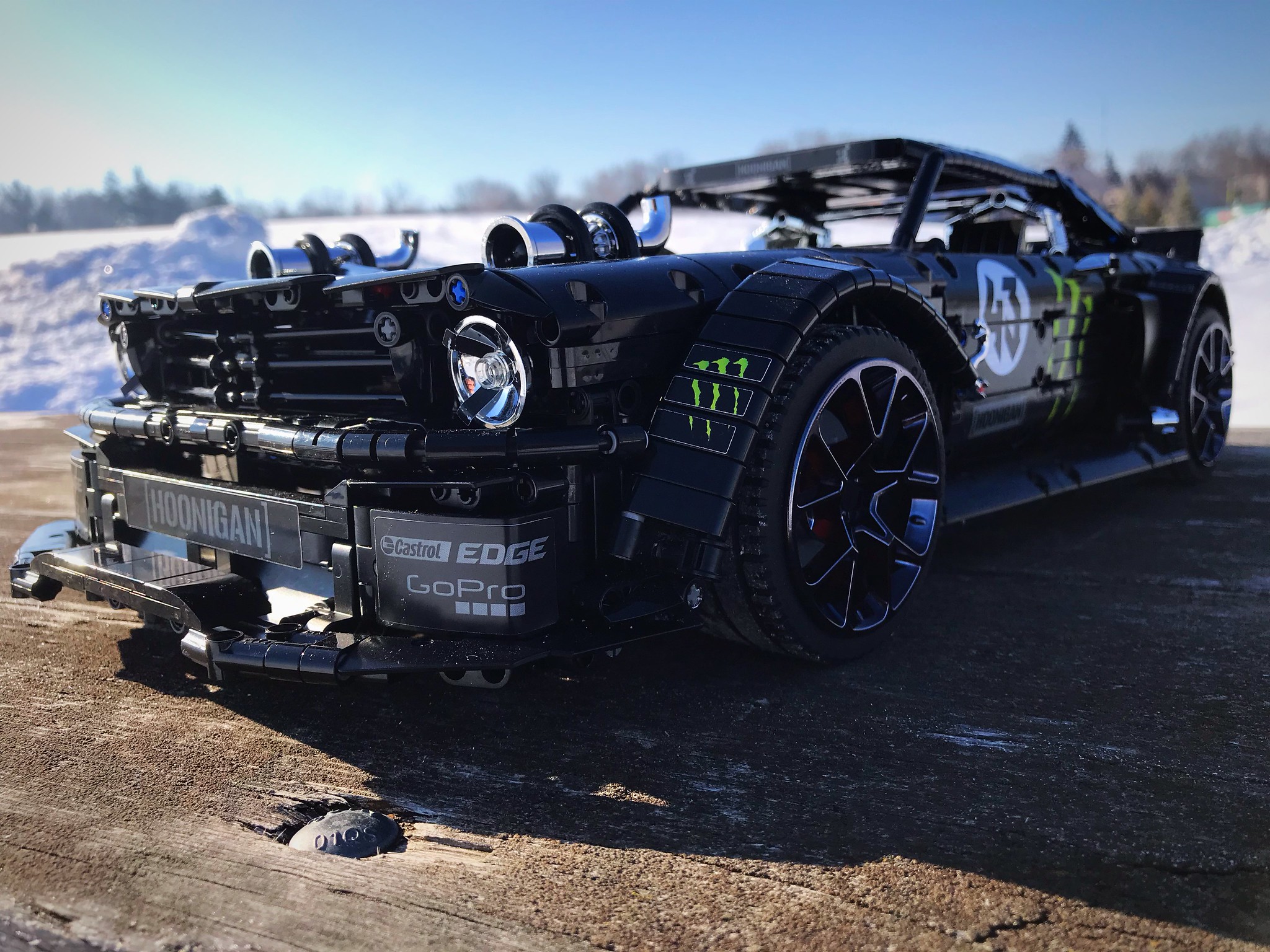 Now there's only one thing left to do: watch Block rip the real Hoonicorn around corners at 14,000 feet: