LG's Giant 88-Inch 8K OLED TV Is Finally On Sale
With 33 million pixels, the 88Z9 has four times more pixels than a standard 4K TV.
South Korea's LG has finally rolled out its 8K OLED TV, which was first revealed at the January 2019 Consumer Electronics Show (CES) in Vegas.
At 88 inches, the 88Z9 is definitely big, but more than its size, the striking thing is that 8K Ultra HD, which sports an astonishing 7680 X 4320 image quality, thanks to more than 33 million self-emitting pixels. 
You don't really need to know much about TVs to know that pixel count is four times more than found in now-standard 4K resolution and 16 times regular HD.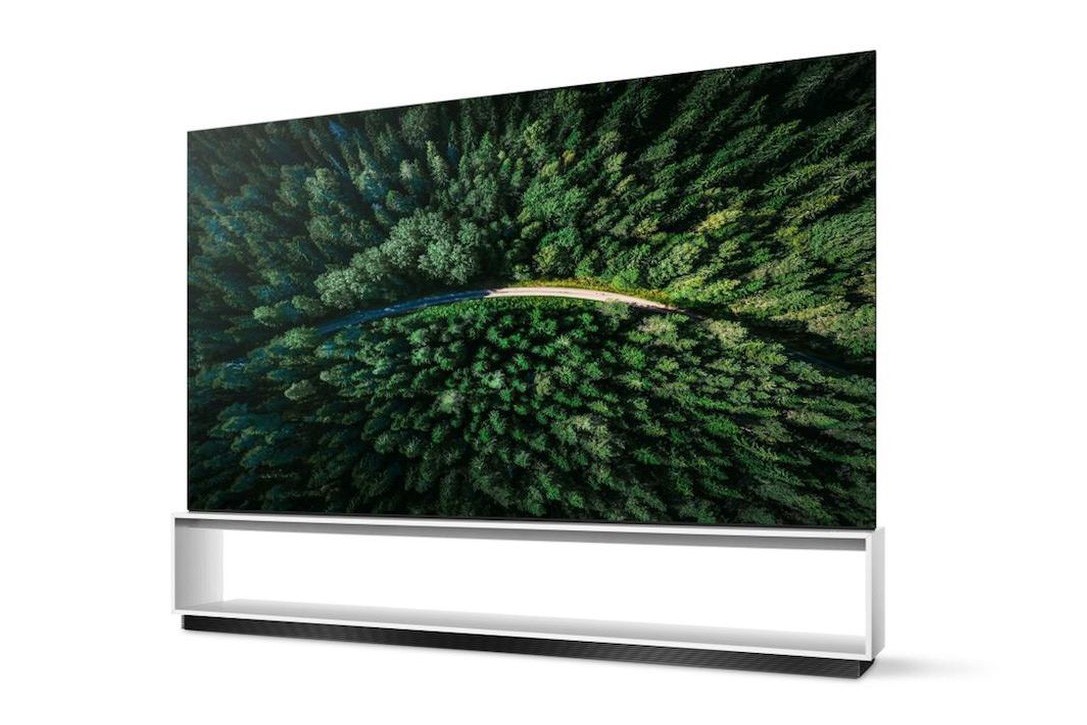 The 88Z9, in other words, makes that 4K flat screen you picked up at Target two years ago about as current as your grandparents' old Zenith with rabbit ear antennae. 
LG didn't stop with crystal-clear resolution. The 88Z9 is no dumb, passive screen. It uses deep learning—machine learning related to the way artificial neural networks function—to create powerful surround sound that supports Dolby Atmos. That's all thanks to LG's Alpha 9 Gen 2 8K intelligent processor. 
Add baked-in Google Assistant and Amazon's Alexa (depending on where the set is sold) and you see the 88Z9 is more like a huge, powerful computer disguised as a TV. 
The 88Z9 is the first commercially-available 8K OLED TV and first went on sale in South Korea at the equivalent of $29,000 USD. 
It's now shipping in North American and European markets for $42,000.