This Charging Cable Contains the Most Awesome Twist Imaginable
It connects to literally any phone on the market.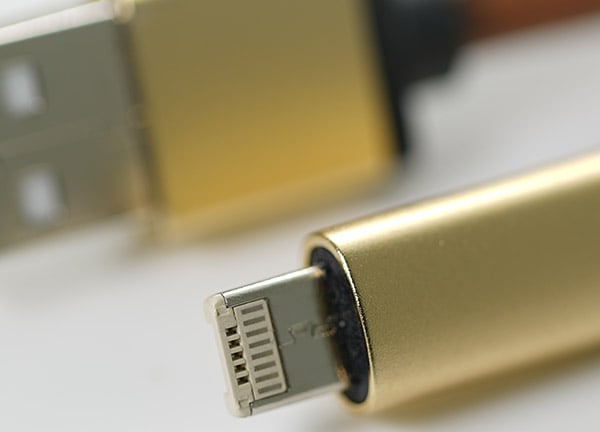 When it comes to charging, we normally opt for elegant wireless solutions. After all, cables just tend to be tangly, inadequate, necessary evils. But there are exceptions. This week we bring you the LMcable, which combines both micro-USB and Lightning connectors in one unique tip.

Sit back, let it sink in: one cable that allows you to charge or synch any current phone or tablet on the market—along with a bajillion other handheld devices—without the need for additional adapters.

Before this revolutionary connector, we had classics such as Innergie's MagiCable Trio, which cleverly nested a series of tips. Ignoring the relative irrelevance of mini-USB and 30-pin adapters, the problem there is that those parts can easily snap off.

More modern iterations, such as Skross's 2-in-1 Buzz alarm cable are handy on a couple of levels. Just not nearly as sleek as the LMcable, which is wrapped in leather and quickly secured with an included brass buckle belt.
Needless to say with it being nearly 30X funded and almost four weeks still remaining in its Kickstarter campaign, this mobile accessory's been quite the popular item. But you can still snag one for about $15, which seems reasonable—or grab three for around $32, which seems even more reasonable.

As Gizmodo points out, the extra caveat here is that it doesn't appear to be an officially Apple-licensed product. So that's a risk/safety factor to consider, as you weigh whether investing in such a magical cable seems right for you.