Check Out These Amazing Photos of Luxury Pods That Could Be the Future of Camping
These beauties will put your pathetic tent to shame.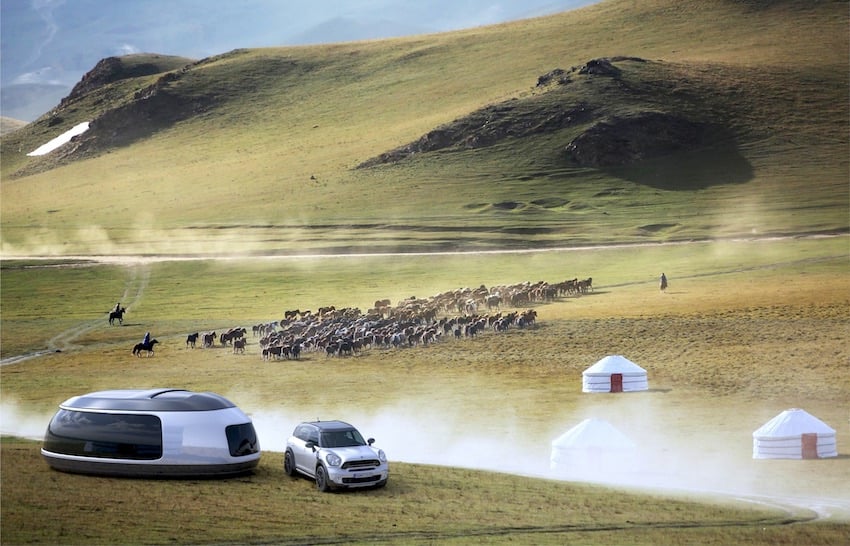 For the upper reaches of society, camping is becoming an increasingly swanky experience. "Glamping," which offers hotel-like accommodations inside tents, kicked off the trend while luxury yurt rentals are now all the rage for the swank set on the West Coast. 
But that's just the beginning of an inflection point in how the rich and famous pitch experience the Great Outdoors.
Bitlens Studio and Anomaly together unveiled a concept for futuristic-looking "camping pods." These "self-sustainable" pods are "clad in weather-sealed material," which means they can be set up anywhere and can endure any climate. 
High-rollers, who have a hard time being told "no," can now go camping in previously impossible climes, such as snowy tundras or scorching desserts.
The envisioned pods boast completely functional living spaces, kitchens, bedrooms and even bathrooms. Hey, this could be the end of roasting marshmallows on a log fire and shitting in bushes, right guys?
Let's hope these posh pods are coyote and bear proof.