Here's Everything You Need to Know About Google's 5 New Gadgets
Watch your back, Apple.
On Tuesday, the eighth anniversary of when Google first launched the Android mobile operating system, the company launched five gadgets aimed at changing the way you connect to people and media. Needless to say, it's getting less and less precise to simply refer to them as "the search giant."
The most prominent device announced as part of the "Made by Google" brand is Pixel, their first smartphone—and the first one with the handy infotainment-gathering Google Assistant built in.

It sports a smooth yet easy-to-grip glass and aluminum body, fingerprint sensor and highly rated camera. Pictures you take with it are backed up automatically and in unlimited fashion online. It can supposedly charge up 7 hours of battery life in just 15 minutes. And it's available in Quite Black, Very Silver and Really Blue (their color names) with 5-inch ($650) and 5.5-inch  ($770) screens.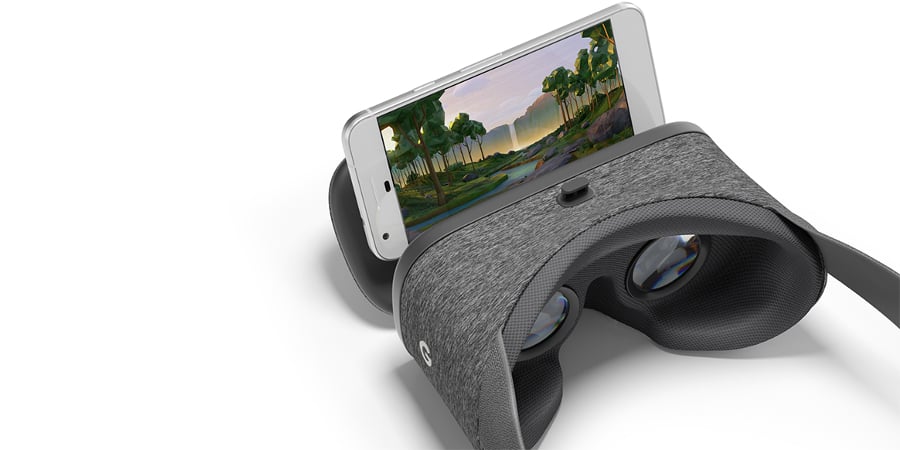 Of course, Pixel is designed to work well with virtual reality, but in particular with their Daydream VR viewer. The cloth-covered headset comes with a Wii-like motion-sensitive controller. And they're so excited for you to check it out, they're throwing it in (a $79 value) for folks who pre-order Pixel.
Given the popularity of Amazon's Echo, it's not surprising that Google—placing a strong emphasis on Google Assistant—would enter the voice-activated speaker assistant fray. In addition to telling Home (Don't you just love when companies name products after common words?) what to play from your favorite audio source of the moment, you can ask the $129 speaker all manner of questions about sports,weather, translations, your personal calendar and other timely info.

Of course, as you'd expect from its name (and the fact that we're talking about Google), it's able to control connected smart home devices such as lights, thermostats, etc. And this super handy Bluetooth speaker will likely only get smarter with time.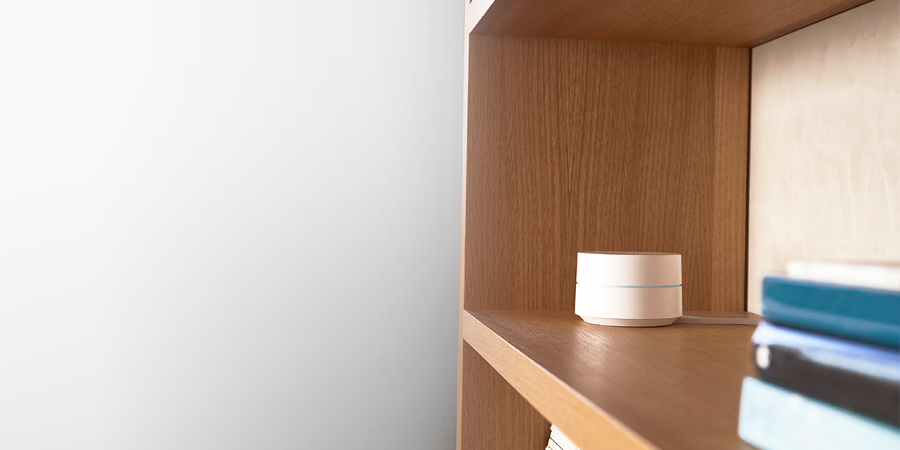 Of course, where in the world would you be without reliable Wi-Fi? Google wants to make sure at least your home base is totally covered with speedy, seamless and reliable access. That's the sole mission of Wifi (another brilliant product name), the white double hockey puck-looking network access point you monitor and control through an app.
Once you've got your phone, VR, speaker and Wi-Fi needs met, it's time to kick back and just watch a movie—or TV…or just jam out to music. The Chromecast streaming media player family will come in three varieties.

Chromecast Audio ($35) lets you send your tunes from any Wi-Fi enabled computer, tablet or phone to a speaker's audio jack. The regular Chromecast (also $35) sends movies, shows, games and apps to your TV via the HDMI port. And the Chromecast Ultra ($69) is able to do that with 4K and HDR content as well.

And with that, pretty much all your media consumption needs are solved. Thanks, Google.