Marshall Rocks Out With Ultra-Portable Wireless Speakers
The upgraded Marshall Emberton II speakers builds on the booming sound of its predecessor with a host of improved features.
The booming, thunderous sound of a stack of Marshall amps guides the backline sound of the world's most famous bands — and that same sound holds true even in the new-and-improved Marshall Emberton II Speaker.
The Marshall Emberton Speaker is already beloved among fans of high-quality, portable home audio in its own right, boasting a waterproof design and a look that pays homage to Marshall's legendary full-sized amps.
Marshall's lineup also includes the new Willen speaker, boasting 15 hours of battery life and a compact, easy-to-carry design.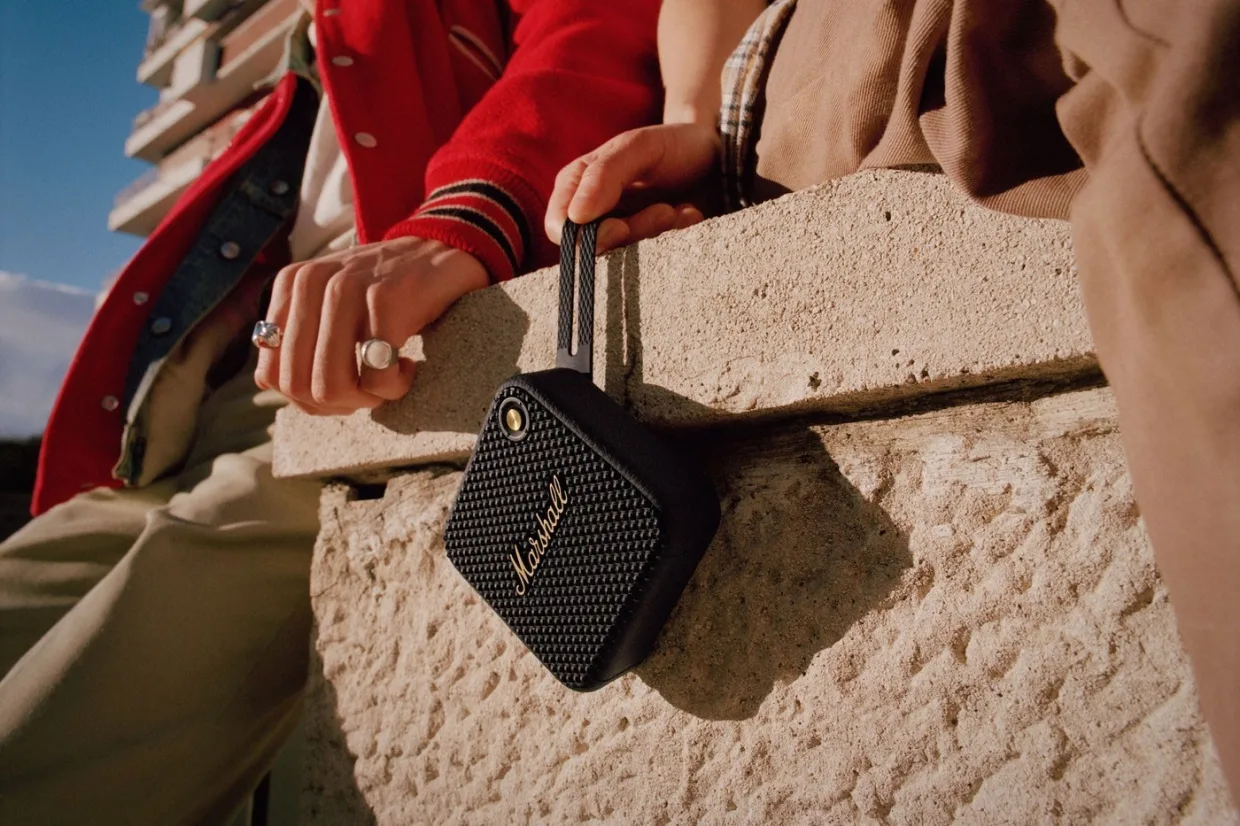 If you thought it was hard to improve upon a modern classic, think again: Marshall has quite literally amped up the toughness of the Emberton Speaker with an IP67 water and dust-resistant rating, and it can even be submerged in 3 feet of water for up to 30 minutes without missing a beat.
The Willen delivers on Marshall's promise of exceptional sound quality and portable design, boasting two color options guaranteed to add flair to any listening experience.
For those who prefer a longer battery life and don't mind a slightly larger design, the Emberton II hits all the right notes, too.
The Marshall Emberton II remains as portable and compact as ever, designed to deliver on-the-go Bluetooth sound in a stylish package that stands out handsomely anywhere in your home — or on the road.
Two full-range drivers and passive radiators deliver the high-impact sound you seek, and the use of the brand's True Stereophonic technology also provides standout multi-directional sound.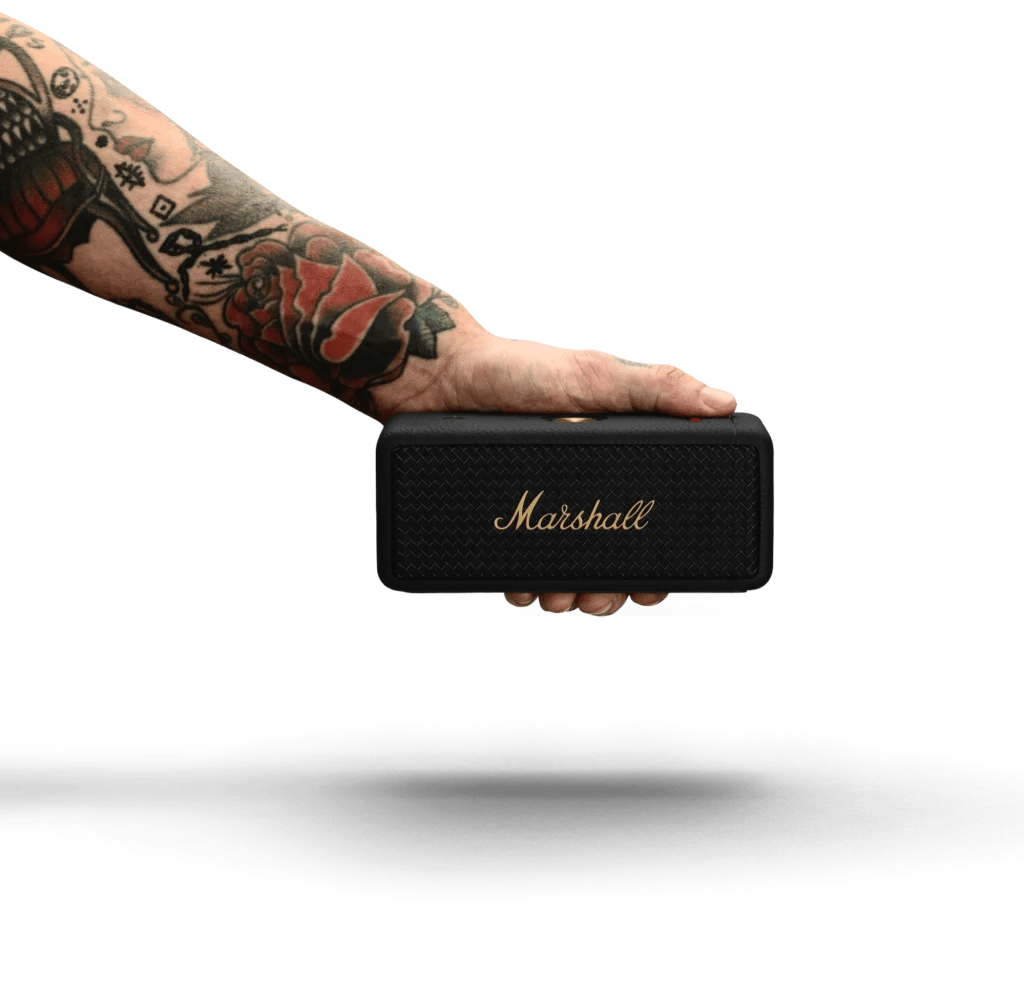 One of the more impressive attributes of the upgraded Marshall Emberton II is its playtime: It provides 50 percent more playtime once fully charged than the first edition of the Emberton (more than 30 hours, to be exact).
Even 20 minutes of charging delivers four hours of playtime, an astounding amount of efficiency that ensures you'll never run out of airtime for your favorite indie rock (for example).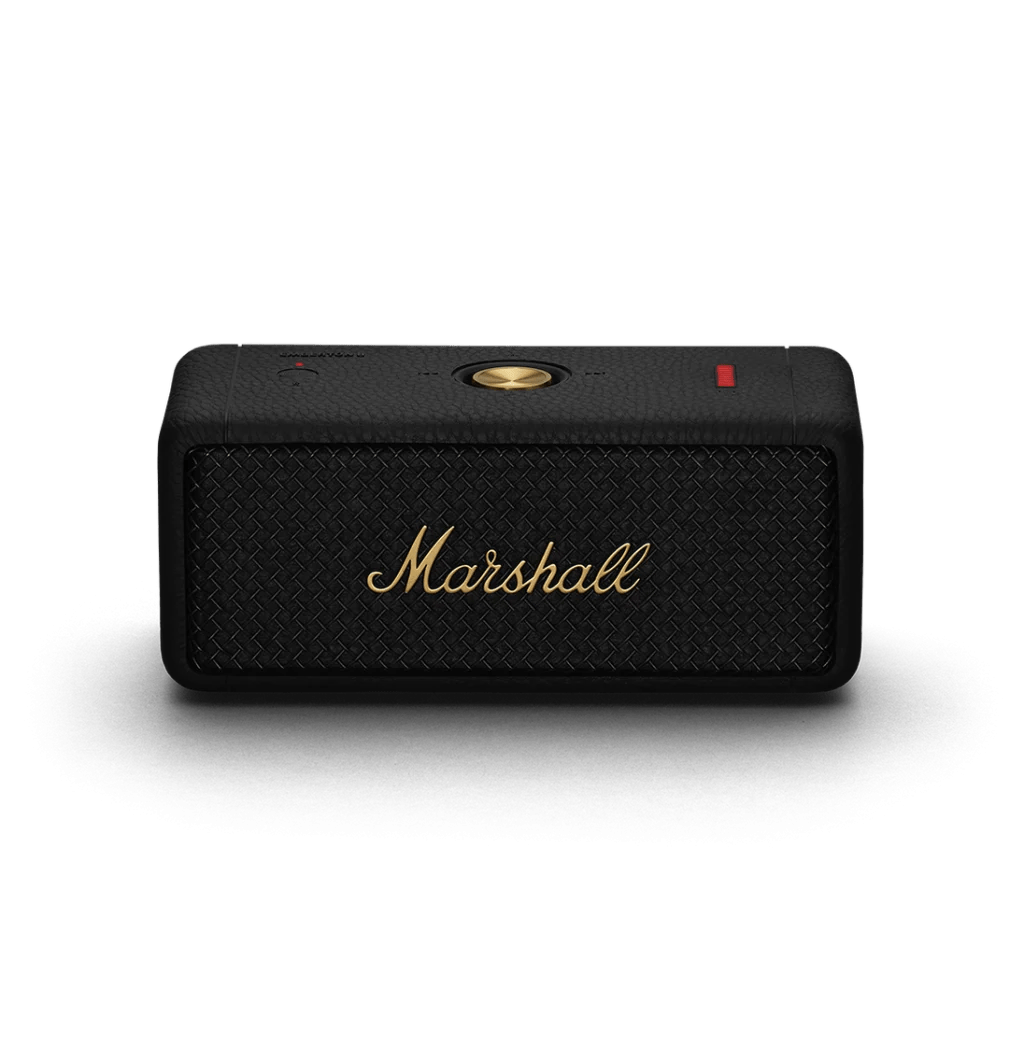 Bluetooth 5.1 capability powers the connectivity of the Emberton II, and for the audiophiles among us, there's a dedicated app complete with equalizer preset options.
Even the control knob on the Emberton II serves a purpose: Pause, play, skip tracks and adjust the volume with ease (not that you'll want to skimp on hearing every bit of the stunning sound quality of Marshall's latest and greatest).
The design is also even more thoughtfully considered once you dig deeper — it's made from 50 percent post-consumer recycled materials.
Sound remains paramount in the build of this handsome, retro-leaning portable Bluetooth speaker: As Marshall says, the brand poured its heart and soul into a speaker that "now packs an even mightier punch than before to deliver the ultimate listening experience."
Besides the standout design and seriously cool looks, the best thing might be the price — it's just $169.99 to get a taste of a proper concert listening experience at home. To that, we say you can turn it up to 11.