The McIntosh MTI100 May Be The Ultimate Turntable For Vinyl Lovers
Digital or analog, this high-end system can handle it all.
(Photo: McIntosh)
Thanks to the brilliant minds at McIntosh Labs, there's a new way to listen to your old school records: the ultra-modern MTI100 Integrated Turntable.
The MTI100 includes a turntable for playing 33-1/3 and 45 rpm vinyl records, a vacuum tube preamplifier, shielded phono preamplifier, and an amplifier, plus an unbalanced auxiliary input. It also sports subwoofer and stereo speaker outputs, a headphone jack,  and arrives in the 21st century with a Bluetooth 4.2 receiver—all of this in in one sleek machine. 
McIntosh didn't stint on anything. A machined aluminum platter and matching aluminum tonearm with anti-skate sits atop the turntable, and they are stacked on top of 3/8″ thick glass and a 1/4″ thick metal plate to better absorb noise from external vibrations.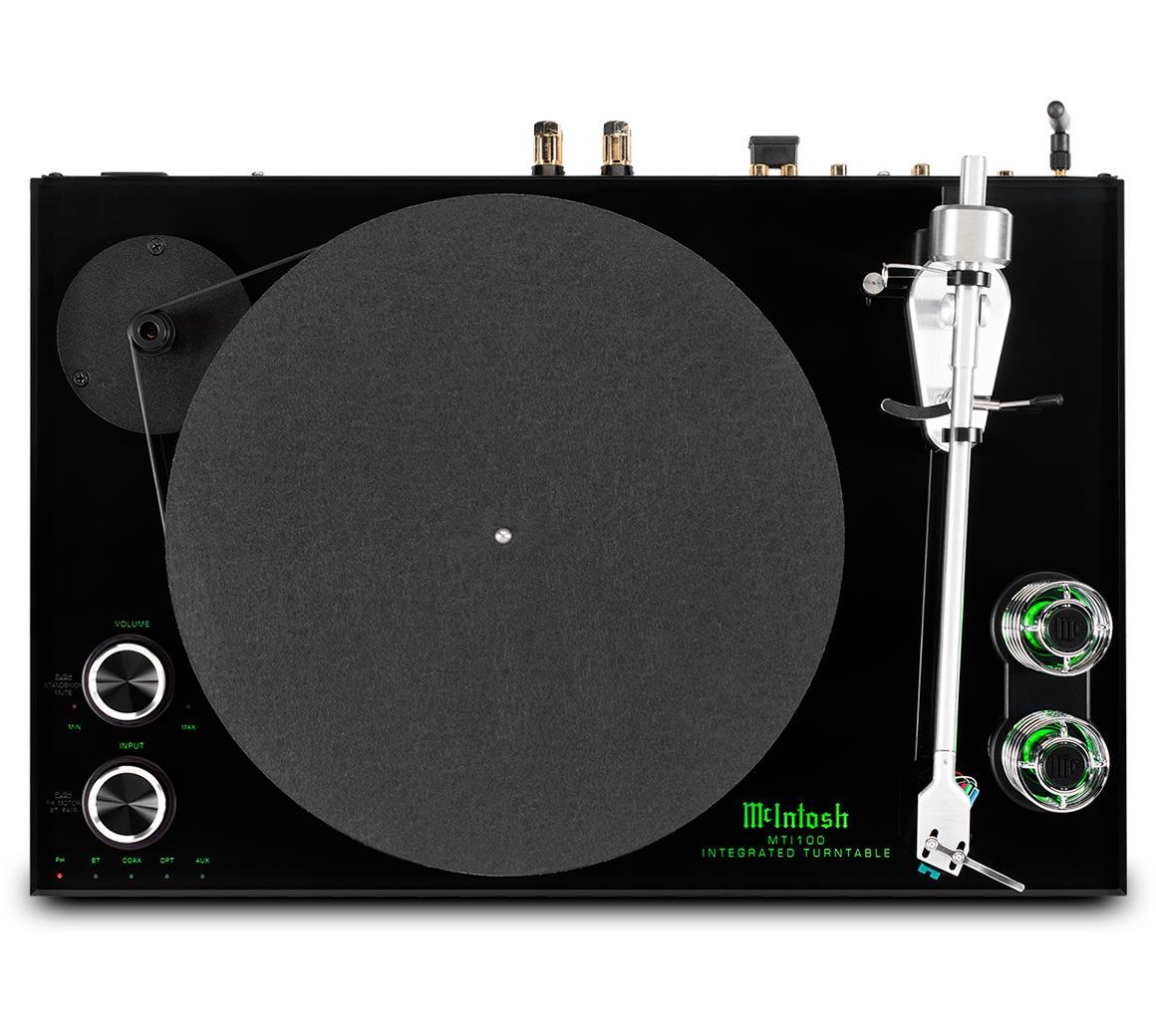 The MTI100's belt drive platter has an industrial grade permanent magnet AC synchronous motor that's been geared to sync to the AC power's frequency, promoting playback accuracy. 
For a truly jacked audio system, the turntable comes with speakers bearing "a Class D amplifier that's rated for 80 Watts per channel into 4 Ohms or 50 Watts per channel into 8 Ohms," the description on the website explains.
If you're still puzzling over terms like preamplifiers, this should help. McIntosh explains that those plus "a separate dedicated phono preamplifier" are custom shielded, preventing "interference or noise from seeping into the vinyl signal." 
According to the manufacturer, that means that the "the vacuum tube preamplifier and shielded phono preamplifier are a perfect choice to help make your vinyl albums sound their best."
Long story short, all that stuff makes your old Journey albums sound young again.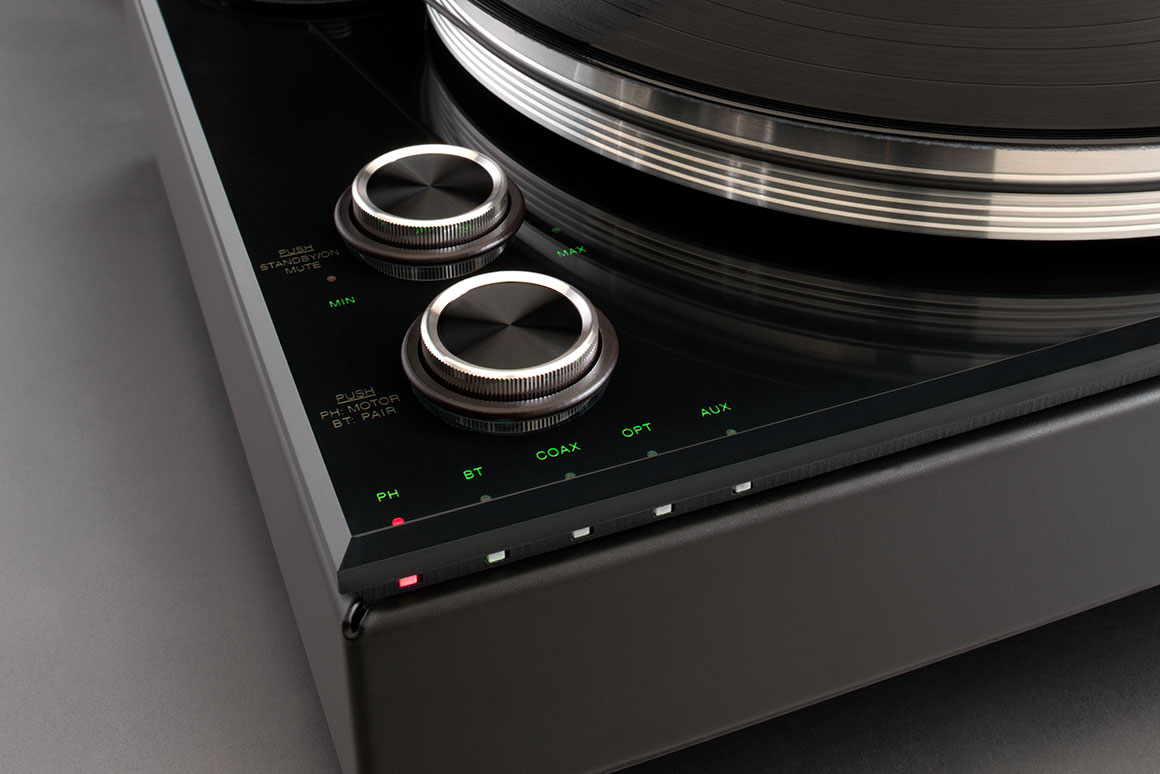 If your inner audiophile is already pulling out the credit card, get the MTI100 from McIntosh Labs by finding a dealer near you.