This $35K Turntable Might Be the Best That Money Can Buy
Spin the black circle like never before with this perfectly designed machine.
Metaxas & Sins
The Phonographic Perambulator No. 1 (PP1) from Metaxas & Sins is as much art as it is an audiophile's dream turntable. 
Award-winning designer and recording engineer Kostas Metaxas envisioned "organic fluid lines with… state of the art in vinyl playback." Mission accomplished. 
The ultra-hi-fi record player is machined from a solid block of aircraft aluminium and titanium. Until its officially unveiled at the Munich High End show this May, other details remain sparse.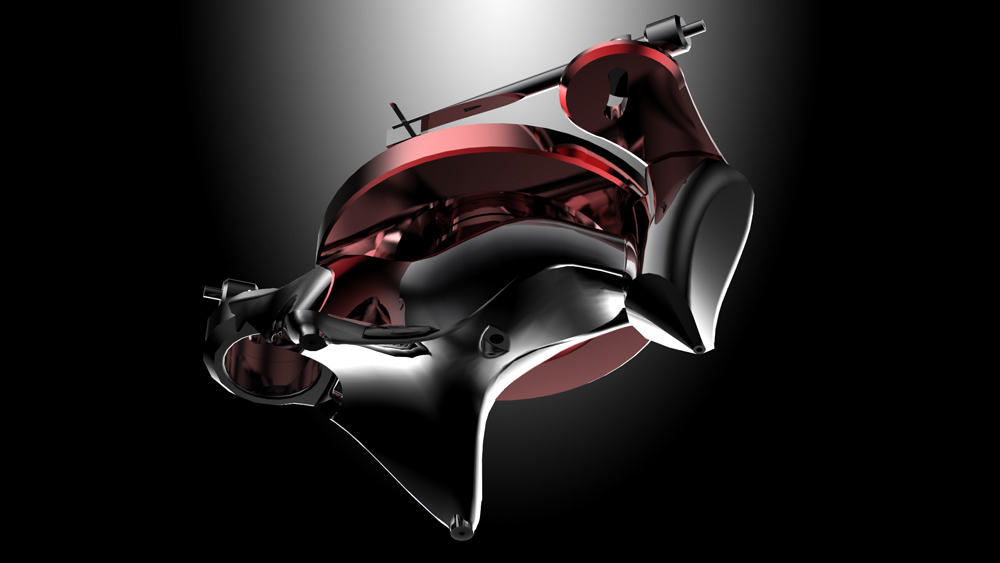 The mission statement on the Metaxas & Sins website is as bold as their awe-inspiring audio equipment and provides further context. 
"The first 20 years of my commercial life, in a very monastic way, I dedicated myself to this — to be able to capture the essence and spirit of a great musical ensemble's playing and truly allow you to 'be there.'"
Each of the five remaining PP1s wil run you a whopping $35,000, according to Robb Report. If you wan to spin the black circle like never before, grab your wallet and head to Metaxas & Sins' website pronto.