Get Rid of Distractions With the Minimalist 'BoringPhone'
The simplified smartphone is designed to streamline your life.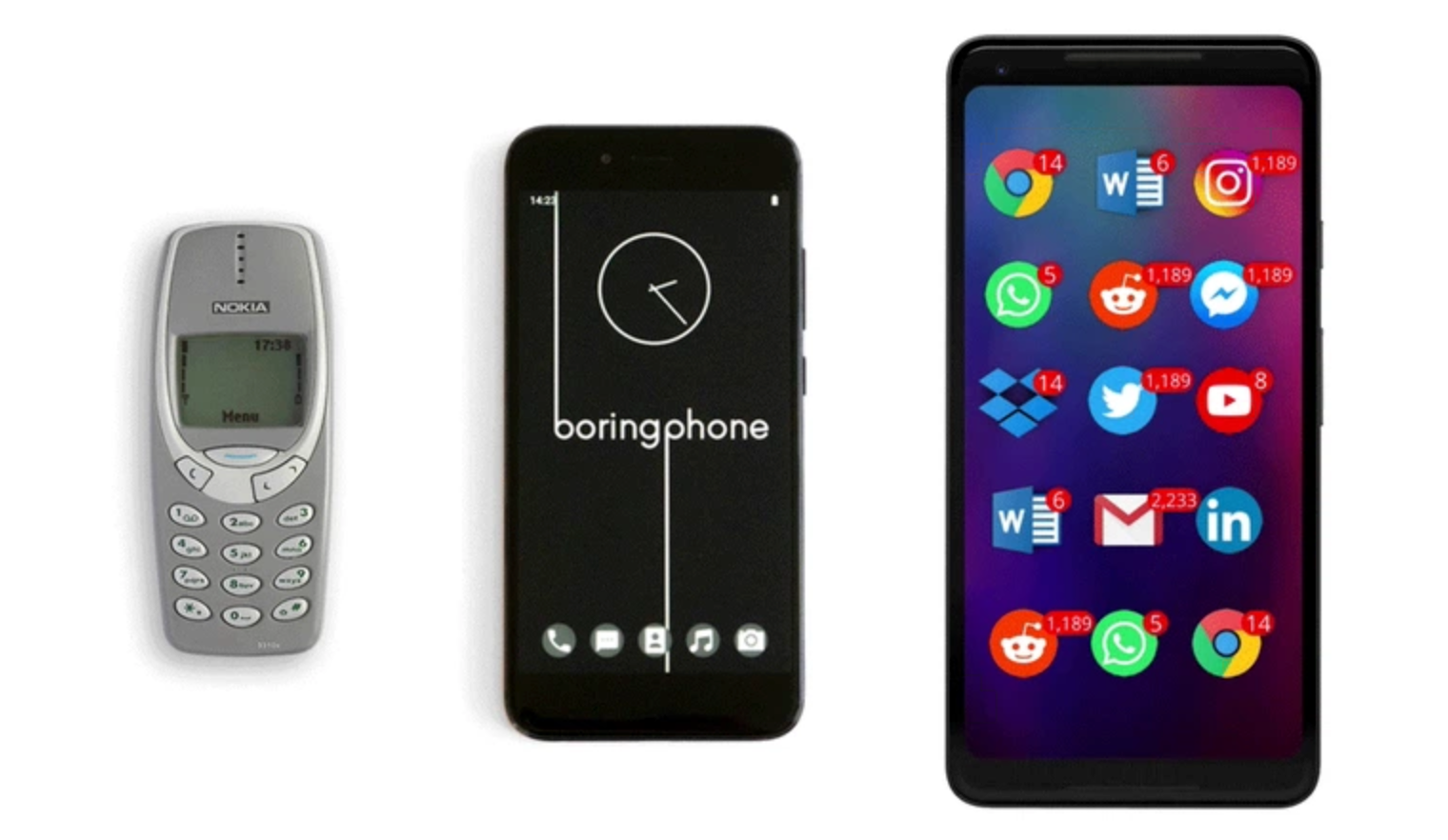 BoringPhone
Is the future of smartphones boring? Sorta. The innovators behind one Kickstarter certainly hope so. They sought a happy middle between the old-fashioned basic cell and the jacked-up pocket supercomputers so many use to mute incoming calls from relatives and ignore texts from friends. 
The concept is as simple as it seems. With a BoringPhone you get an Android-powered smartphone with all the expected basics like a touchscreen interface, a good camera, GPS, texts, and of course voice calling. 
The minimalist part comes thanks to a separate operating system working hand-in-glove with Android: no web browser, no email app, no social media, no app store. The point is fewer distractions and perhaps less toxicity, when you consider the absence of a pipeline to social media. 
Other benefits, according to the New Zealand-based creators, include time, focus, connection, privacy, and economy. 
The BoringPhone was also invented with another segment of the phone-buying populace in mind — parents who don't want their kids to have any fun.
Joking aside, it might be an excellent first phone for your children. The inventors list the following advantages:

It looks like any other sleek, high quality smartphone.
It has NO internet browser, social media, mobile games or application store.
It does have data messaging, voice and video calling.
It is a high quality handset, that will last several years (if looked after!)
The background can be changed to remove the BoringPhone logo!
You can watch a complete demo in the video above. 
If the BoringPhone doesn't bore you at all, you can still help fund the project and reap rewards through July 11, 2019. It's already met more than 100 percent of its goal, so yeah, there's clearly a market for phones that do less, not more.