Step Into the Future With The 10 Most High-Tech Sneakers Out Right Now
Self-tying laces are only the beginning.
You can strap all the tech you want onto your wrists, put it in your pocket or integrate it into your eyewear, but the sneakers we wear every day might be the most worthy place in your daily life that deserves an upgrade. Check out these sneaker technologies that'll put a bounce (or a byte) into your step. 
1. Nike HyperAdapts 1.0s
The HyperAdapts are, hands down, the most futuristic pair on this list. The battery-powered, self-lacing shoes are straight out of Back to the Future, only with a style that won't have people calling you a dork. The LED mid-sole, indicator lights, battery and sensors in each HyperAdapt is a staggering amount of legitimate tech to include in a pair of sneakers. Combine that with the unique aspect that these are the first of their kind and that they work really well to lace up tight and comfortable each time, and the HyperAdapts more than justify their $720 price. (Whether they also justify the $4,000+ ebay resale cost is an entirely different story.)
2. Nike LunarEpic Flyknit 2
Nike's Lunarlon is a two-part sole that varies in density depending on the stress expected on that part of your foot. Don't let the thickness trick you, the LunarEpic Flyknit 2 might look like a sneaker prescribed by a podiatrist, but it's actually concealing some of Nike's most tech-forward material, blending the Lunar lower with a Flyknit upper for lightweight support across the board.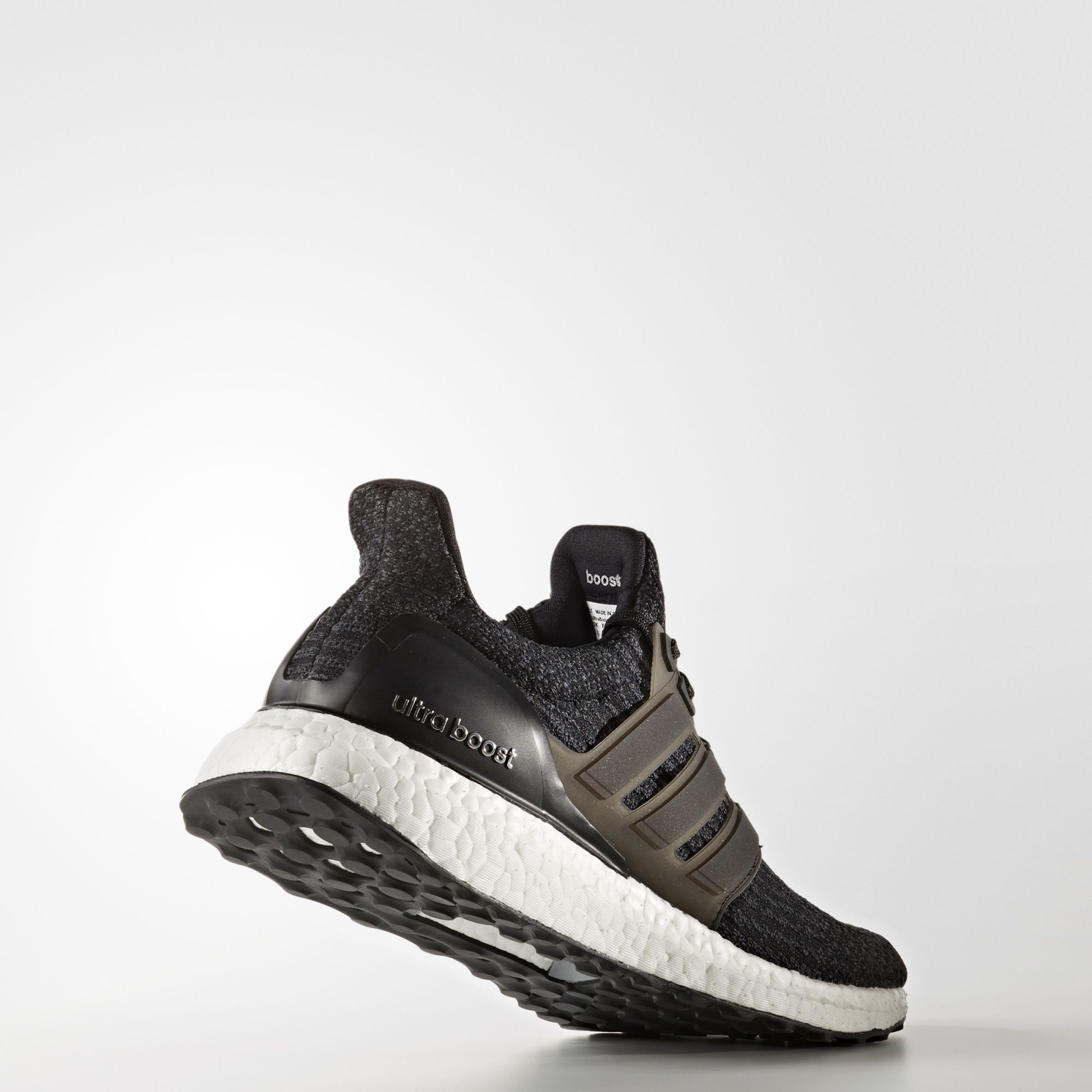 3. Adidas Ultra Boost
Kanye can keep his Yeezy's; the real jewel of Adidas' lineup comes in the form of the uber-popular Ultra Boosts. Pulling their name from the Boost technology used in the soles, these are incredibly lightweight sneakers that feel unlike any other pair of kicks out there. It doesn't matter if you're a runner or just spending most of the day on your feet—the tiny bits of ultra-springy Boost foam that support your weight and make daily life more comfortable.
4. Adidas 3D Runner
Adidas' continuing pursuit of tech for their sneakers' soles includes a foray into the 3D world, where creating tight truss designs would otherwise be impossible. The limited edition 3D Runner uses the spiderweb-inspired sole with higher density webbing in areas that typically take more abuse. Paired with a Primeknit upper, this is a unique pair that actually saw a limited release in retail stores, paving the way for a much wider use of this technology in Adidas' future offerings.
5. Adidas Springblade
Adidas' Springblade technology looks and feels unlike any kind of sneaker you've ever worn. Springblades are a far departure from any other kind of sneaker you'll see on the street, using individual "blades" for unprecedented spring and shock absorption. Fair warning though—as great as Springblades are for your daily run, the blades themselves means about half of the sole doesn't actually make contact with the ground, making the Springblades exceptionally treacherous on wet surfaces. Keep 'em dry and you'll avoid busting your ass on the sidewalk.
6. Reebok ZPump Fusion 2.5
You can still get a reissue of the original Pump basketball sneaker, but Reebok's use of its Pump technology in a trainer is far more impressive to us. The ZPump Fusion 2.5 uses the Pump tech to make the sneaker grab around your arch, keeping things tight and supported for your morning run.
7. Under Armour SpeedForm Gemini 3
UA is betting heavy on their record-equipped technology that uses microchips built into the shoe to give detailed feedback of your run when synced with their MapMyRun app. Not only will this pair analyze your running technique and give you GPS of your route (with the app), it'll also track when you've racked up 400 miles and tell you it's time to grab a new pair. New for UA is their Jump Around test, a simple jump test built into the Gemini 3's sensors that'll help you plan the intensity of your workout.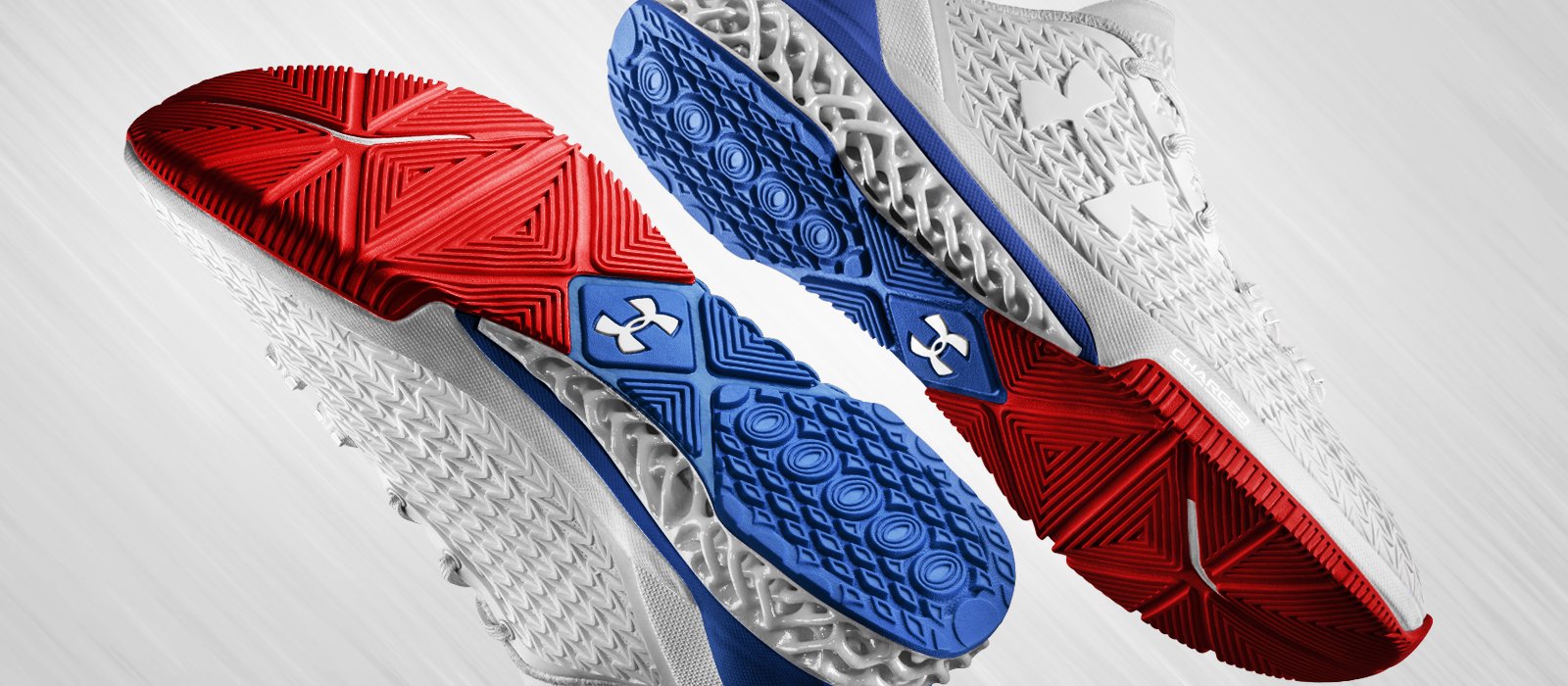 8. Under Armour Architech
Under Armour's 3D-printed entry opts for a sole with a woven design, one that almost looks like twisted tree roots. Trading in on the lightweight sturdiness that 3D-printing techniques allow in a sneaker, these organic looking kicks are one of the newest entries in UA's arsenal and should see some fresh colorways coming in the near future. 
9. New Balance Zante Generate
New Balance's entry into the 3D-printed sole is the Zante Generate, which uses a honey-comb inspired design to give strength to the sole of these trainers. Unfortunately, the Zante's were largely a proof of concept but NB did sell an extremely limited run of these purple kicks, begging the ultimate sneakerhead question; if you can actually get your hands on a pair, would you ever let them touch the sidewalk? 
10. ShiftWear
The oddball of this list doesn't come from one of the major brand names, but an indie upstart called ShiftWear. Unfortunately, these are the ugliest goddamn sneakers we've ever seen, but the tech behind them could be a gamechanger for the entire industry. A flexible HD color display built into the rear outer panel of the sneaker wirelessly connects with your smartphone to actually update and customize the display on a whim. The implication being that you can change the look and colorway of your sneaker to suit whatever you're wearing or wherever you're going. Wireless charging means you can power up just by placing your sneakers on a wireless charging pad at the end of the day. What you put on the outside of these puppies is entirely up to you.