The Iconic Motorola Razr Will Return As a Foldable Smartphone
Everybody's favorite old-school foldable phone is making a comeback.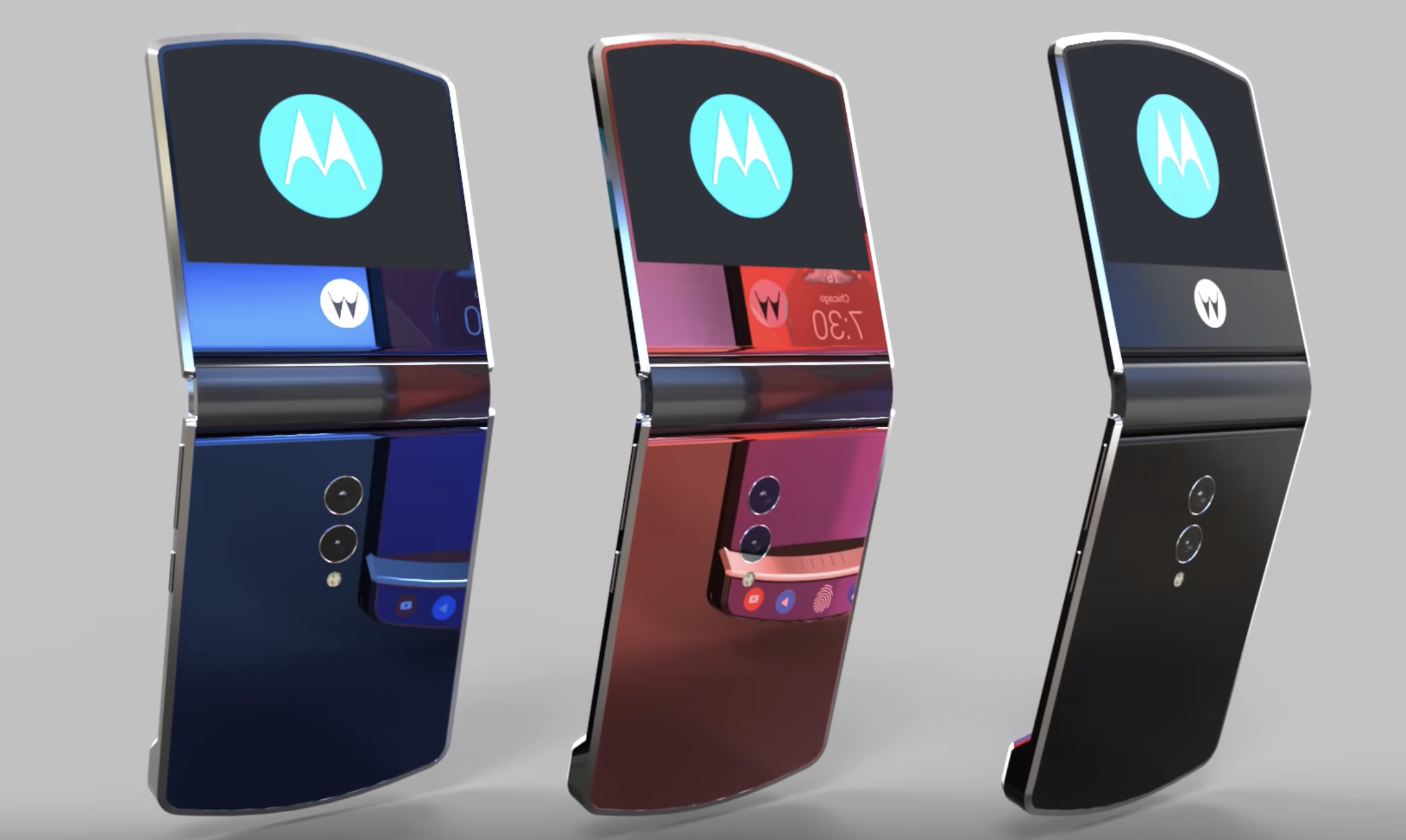 TechConfigurations/Video Still
The concept video below (and the image from it above) were made in 2018 with the prospect of a new, folding, smartphone version of Motorola's iconic Razr in mind. At the time, the existence of such a phone was a rumor at best. 
Now it looks like it's much more than a rumor and that Verizon may be on board as a carrier for the next-gen Razr when your flip phone fave from 2006 comes back with a very 2020 folding touchscreen. 
The original report that Motorola was resurrecting the Razr as a brand came from the Wall Street Journal, and after that tech and gear blogs were off to the races in search of further evidence that this was definitely happening.
My Smart Price (MSP) just spotted the first ironclad evidence the new Razr is real and that it has a carrier. 
…We have now spotted the upcoming Razr smartphone on the Bluetooth Launch Studio website. The Bluetooth certification suggests the device is likely to be officially announced soon.

The Motorola Razr XT2000-1 listing on the Bluetooth Launch Studio website confirms the Lenovo-owned smartphone maker's first foldable smartphone will indeed carry the Razr moniker. Just as expected, the device will be available exclusively via Verizon Wireless in the US. It remains to be seen if the foldable Razr smartphone will be launched in markets outside the US.
That… seems pretty conclusive. MSP backed it up with screengrabs.
As Droid Life noted, it isn't really a big leap to conclude we're on Razr Watch now. Motorola confirmed it was definitely working on a folding phone, veep of Global Product Dan Dery saying they "started to work on foldables a long time ago" and "have been testing a plastic OLED device with plastic film on top." 
A compact smartphone that slips as easily into your pocket as the Razr once did that you can unfold to full size and use like any other device? That's sure to fill a hole in the market. iPhones and Androids only get larger and larger, and eventually companies have to admit that not everyone wants to stuff a freaking tablet in their pants. 
Of course, no one knows just when Motorola might drop this magical machine, but anyone who remembers a time when their "dumb" phone was the height of convenience and style will likely be chomping at the bit. 
The price point has been predicted to be in the $1,500-$2,000 range, but it seems like new and innovative smart devices are one area where people are ready to shell out that kind of coin for something that feels truly innovative and new.