The US Navy Is Ready To Blast Enemy Targets With Star Wars-Style Lasers
The sci-fi future of warfare arrives in 2018.
U.S. Navy via YouTube
Four decades after the U.S. Navy demonstrated the ability to down a drone with a laser weapon, the service is finally ready to deploy the futuristic weapon on destroyers and cruisers, starting in 2018.
Vocativ reports that Rear Admiral Ronald Boxall, director of Surface Warfare Division, spoke of the Navy's plans for laser technology at the Surface Naval Association's national symposium earlier this month. 
Boxall told attendees at the conference that the Navy will fire a 150-kilowatt laser from a test ship within the next year. "Then a year later," he reportedly said, "we'll have that on a carrier or a destroyer or both."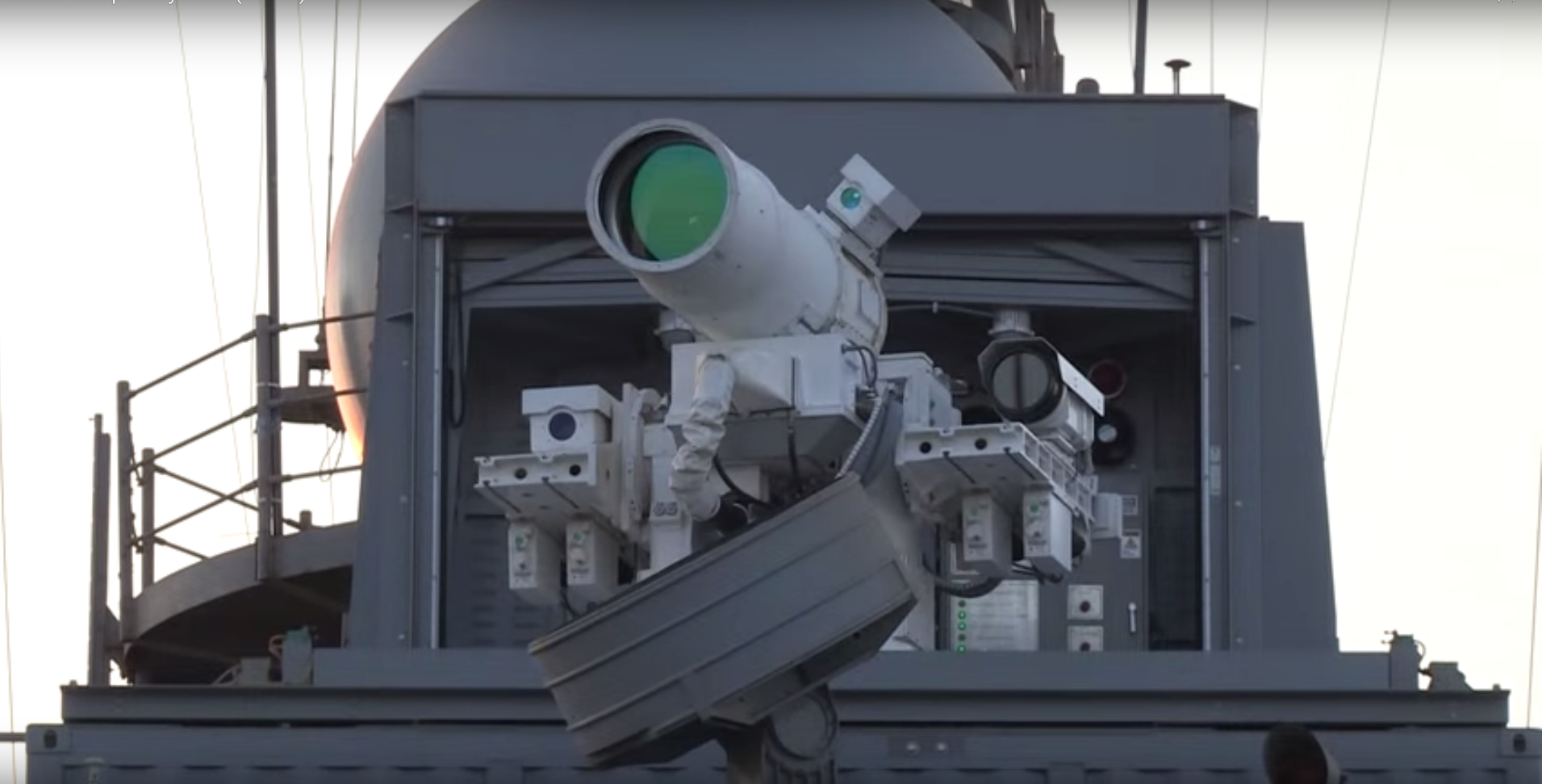 In 2014 the Navy tested the Laser Weapon System (LaWS), a device that was about 15-50 kW. This new laser is much more powerful.
The challenge with this increased power is finding the electricity to power each blast. The Navy is planning to install an additional power source that would provide the laser with the energy it needs on the ships where it is deployed.
The cost to fire the less-powerful LaWS system was about 59 cents per shot. That compares to $115,000 to $1.5 million for missiles, depending on the model used.
Few will be thinking of the money angle once these are used in combat, though—they'll just try to get the hell out of the way.
h/t: Vocativ