Custom 1911 Pistol Honoring Hero Navy SEAL Features World Trade Center Steel
With proceeds going to Gold Star military families, it might be the most patriotic pistol set ever made.
Cabot Gun Co.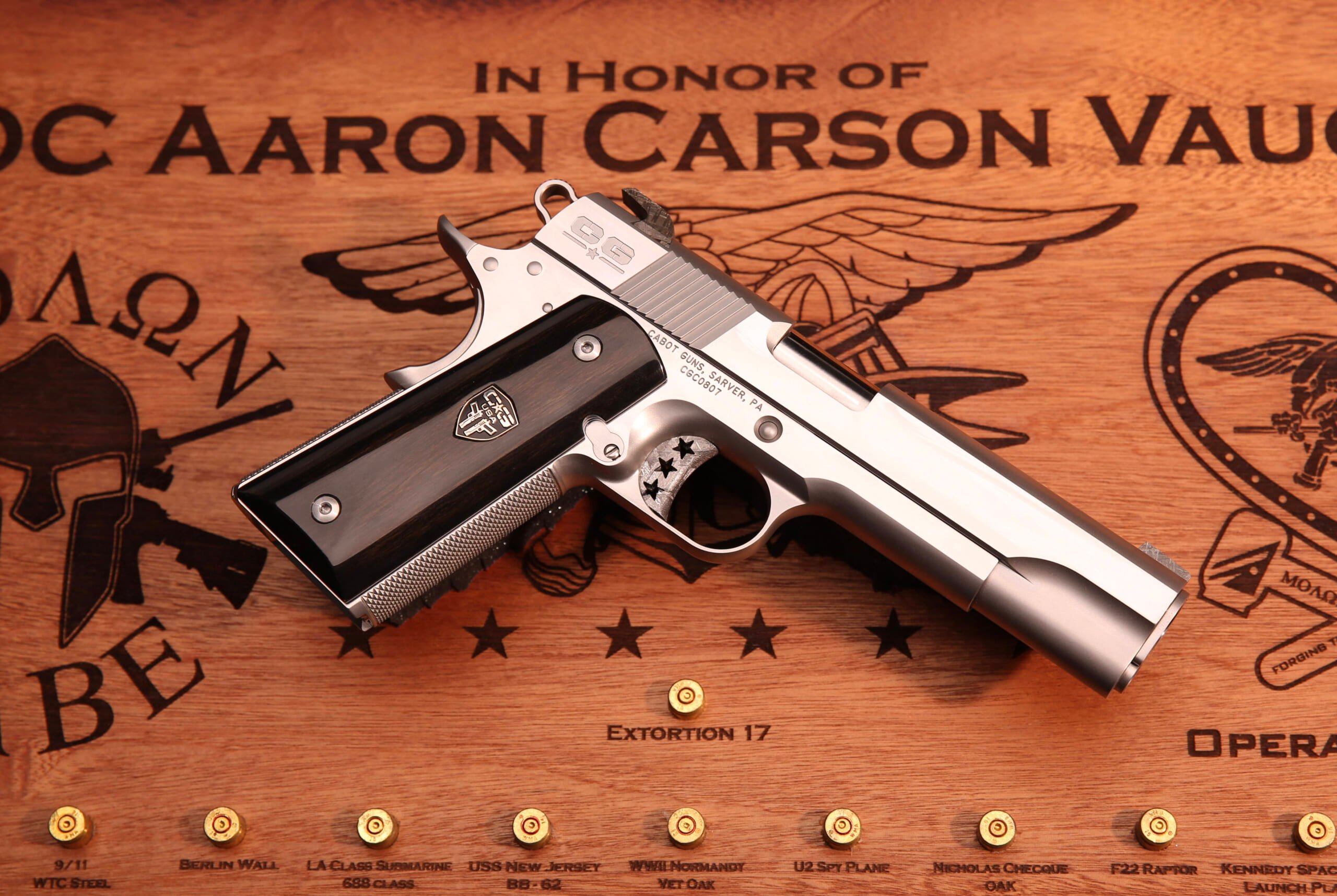 Pennsylvania-based Cabot Gun Co., makers of the world's most expensive custom handguns, including seven-figure pieces crafted from meteorites and other exotic materials, has produced a remarkably unique Colt 1911-style .45 caliber pistol and custom case honoring fallen military Navy SEAL war hero Aaron Vaughn, which just might be the most patriotic pistol set ever made.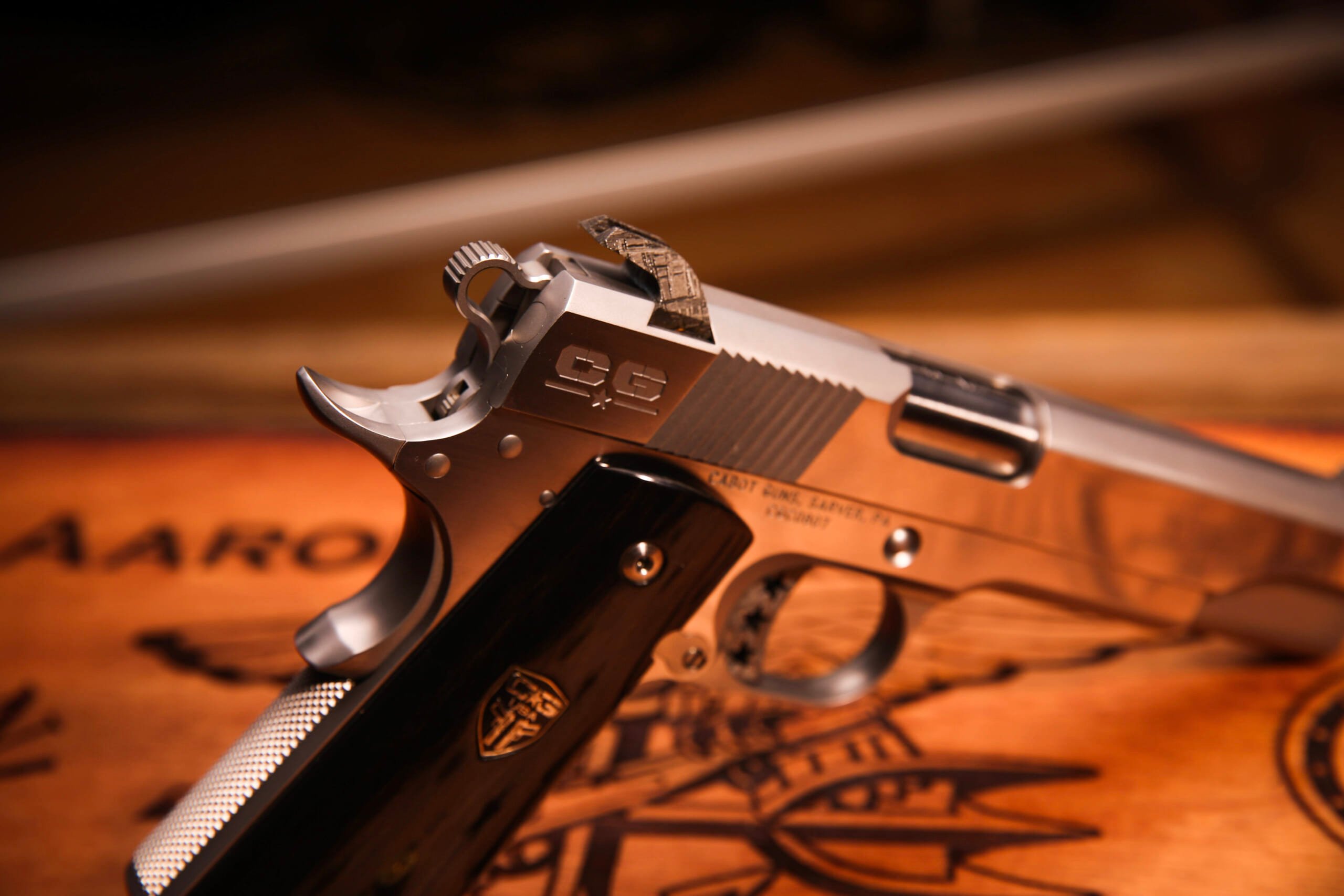 The bespoke gun and case, featuring numerous rare artifacts from U.S. military history, was created to raise funds for Gold Star families, i.e. the relatives of members of the U.S. military who died in combat. 
It specifically honors SOC (Special Operations Chief) Aaron Carson Vaughn, a member of the Navy's ultra-elite SEAL Team 6 who died in a helicopter crash in Afghanistan just three months after the Team took out Osama Bin Laden.
The tribute pistol, designed by Cabot Gun Co. founder Robert Bianchin is crafted from a solid block of American steel. Its grips are made from oak salvaged from the c.1797 USS Constitution, the world's oldest commissioned naval vessel still afloat, while its trigger and rear-swooping sight are carved from a 4.5 billion-year-old meteorite.
Retired Navy SEAL and noted artisan Jimmy Hintzke created the gun's one-of-a-kind mahogany case, which has several pieces of precious artifacts with deep historical significance embedded within brass ammo set into the lid, each of which is "proof of the honor, courage, and commitment to those who served the United States."
In addition to a piece of the Chinook helicopter that crashed when Vaughn was killed, the case includes 9/11 World Trade Center steel; a Berlin Wall remnant; a Los Angeles class nuclear powered submarine remnant; teak from the deck of the USS New Jersey, the Navy's most decorated battleship; an oak remnant from the WWII Normandy invasion; and fragments from a U-2 spy plane and F22 Raptor, among others.
"We are proud to be a part of this tribute to SOC Vaughn, a true hero who made the ultimate sacrifice protecting the rest of us," said Rob Bianchin, CEO of Cabot Guns. 
Whoever ends up owning it will probably keep in it a display case under lock and key, but like all of Cabot's precision firearms its more than capable of putting a bullet in the next would-be Bin Laden.