The NES Classic Is Finally Back, And Here's Where to Buy One Today
Hurry!
The NES Classic is a legit phenomenon, allowing geezers who grew up saving princesses and killing Mother Brains to easily plug an awesomely designed retro unit right into their TVs and start playing.
When Nintendo first introduced the console back in 2016, the world went nuts. It was quickly impossible to get one, and after a few short months Nintendo discontinued the system, ensuring the only way to snag one was to drop a ton of cash on eBay.
Well, it's officially back.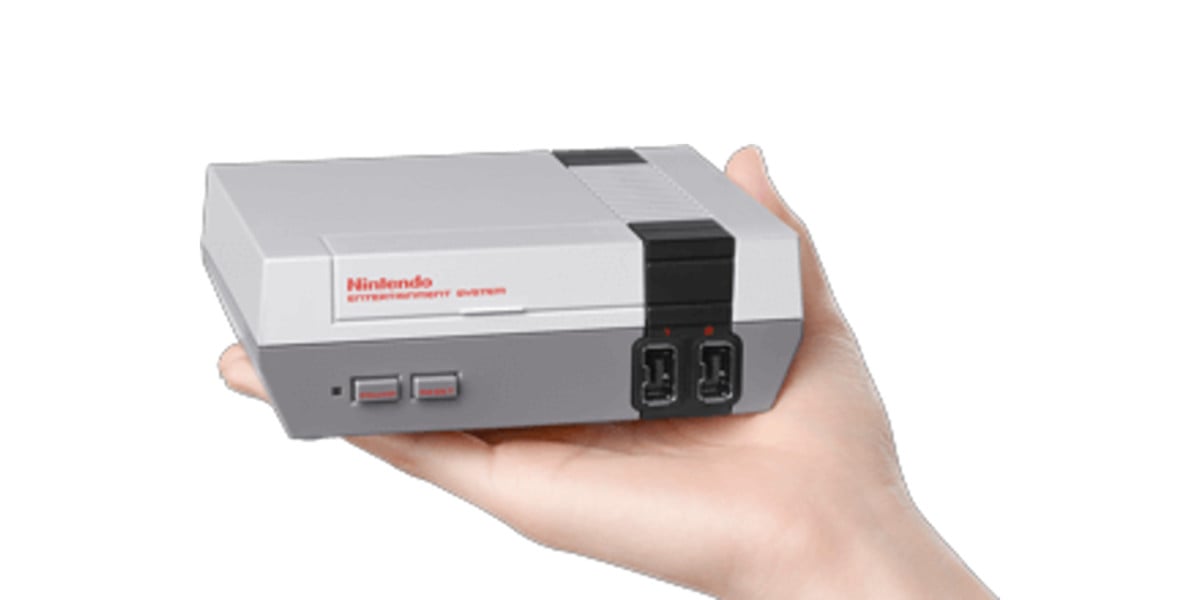 Fortune has a breakdown on where you can cop one right now:
Amazon is currently selling the NES Classic Edition for $100 with free shipping. Units are still in stock. 

Gamestop is selling a variety of NES Classic Edition options. The retailer is offering it for $60 or you can get a bundle that includes a controller and case. The $60 option isn't available online, but you can pick up the bundle for $105. 

Best Buy has a $60 Nintendo NES Classic Edition available online right now. However, the initial stock has run out, so if you order now, you'll get it shipped to you in July. 

Walmart does not currently have NES Classic Edition in stock. 

Target is selling the NES Classic Edition online for $60. But as of this writing, it's sold out. It might still be available at some stores. 

ThinkGeek will have NES Classic Edition in stock on Friday. It's selling the console for $60.
So… what are you waiting for?