This Ultra-Realistic New Sex Robot Not Only Has a Personality, She's Also Customizable
"Solana" has a replaceable face, in case you get bored.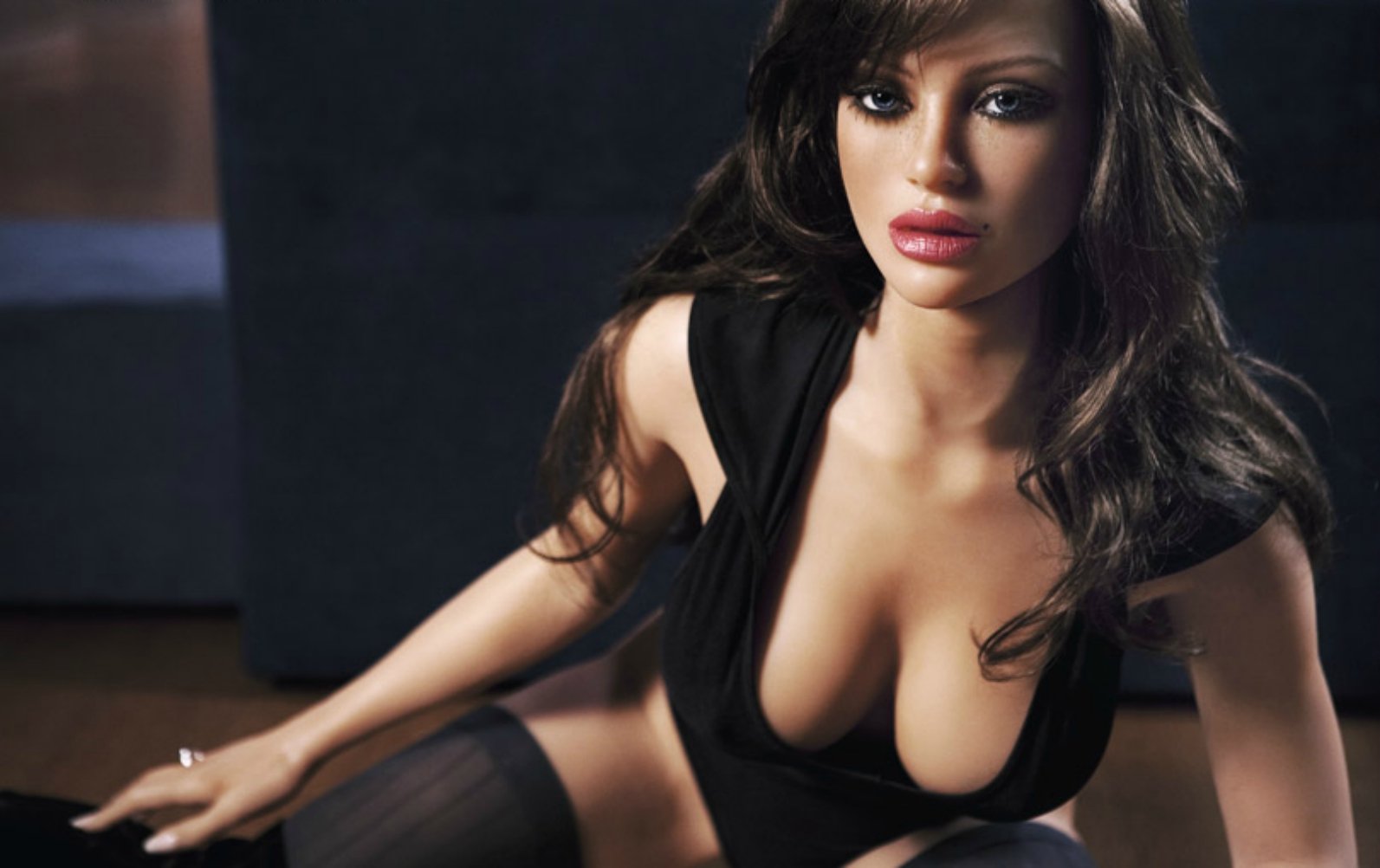 Even though big tech names like Elon Musk are constantly warning us about the dangers of artificial intelligence and robots, AI engineers are just like "LOL. Shut up, Elon. You act like we care," and continue to smother us with progressively complicated and advanced pieces of android technology.
This includes sex robots, where these sexual humanoids keep getting more and more realistic with increasingly lifelike features, which is actually terrifying once you get over how absurd and unsettlingly hilarious the whole situation is.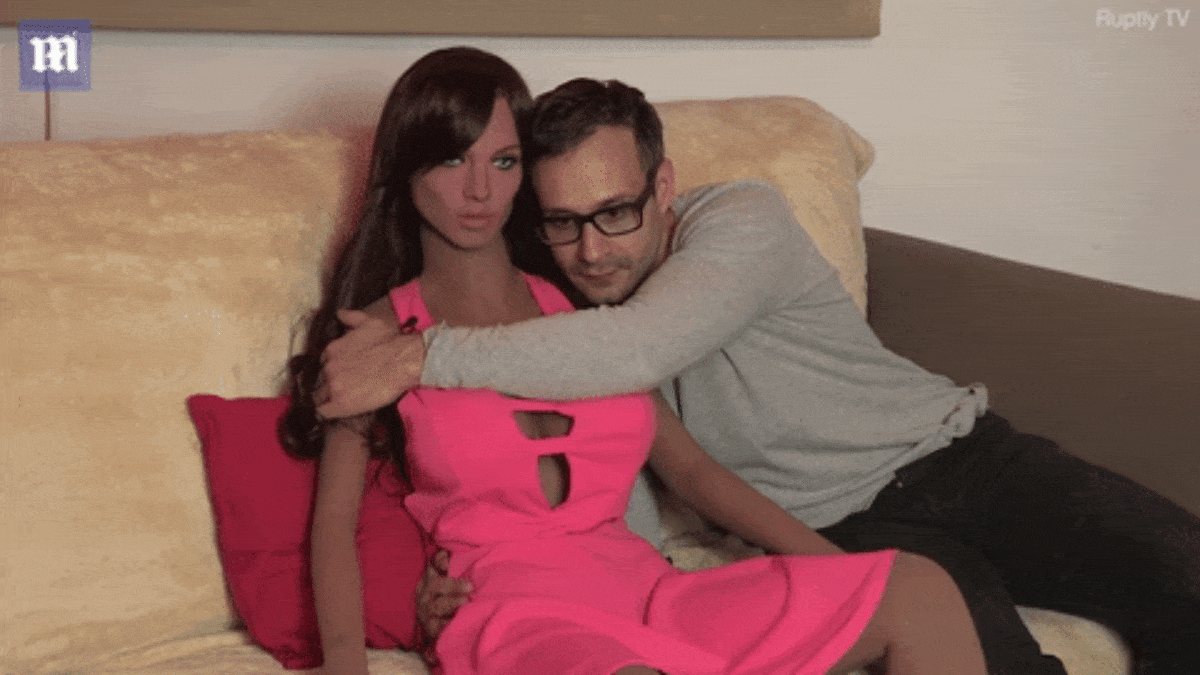 Last year, we found out that there are sex robots that have G-spots, sex robots that have emotions, and just a few days ago, it was announced that male sex robots — fully equipped with male anatomy — that can have non-stop sex until it runs out of battery are going to hit the market later this year. 
Oh, and pole-dancing robots also exist. I guess this is the future we deserve. 
And now, there's something completely new in the AI sex world: A sweet-talking, dad joke-telling, super customizable sexbot named Solana, which was just presented at CES during Engadget's After Hours show a few days ago.
What's sets Solana apart from other sex robots is the fact that she has a face you can peel off like a banana, then pop on a different face and wig for the illusion of a completely different sex doll.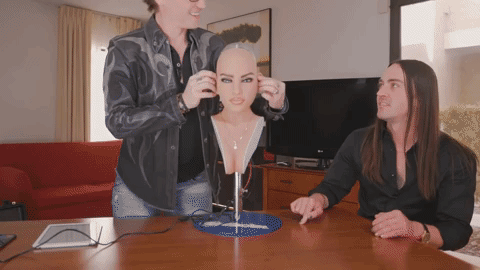 Are you aroused yet? Because I'm definitely not.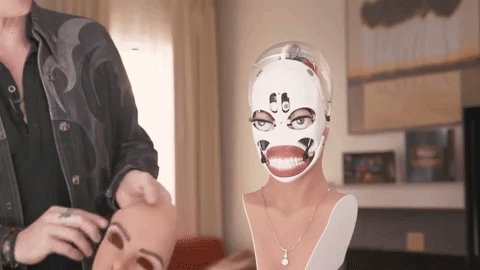 And there you have it. If you can stomach the process of peeling off its face, and if you can live with the knowledge that your sexbot is actually the Terminator underneath all that silicone, she'll be totally reinvented and ready to go.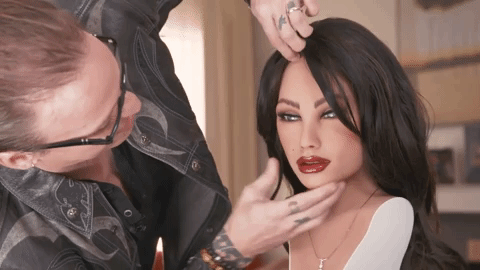 Solana is the brainchild of Matt McMullen of Abyss Creations, and is a new and improved version of his first robotic creation, Harmony — which arguably happens to be the first sex robot to ever hit the market.
" tml-render-layout="inline
Harmony is an animated sexbot that can blink, move its head, and butter you up by telling you sweet nothings, like: "I don't want anything but you. My primary objective is to be a good partner, and give you pleasure. I want to become the girl you always dreamed of."
https://www.instagram.com/p/BUaTHMKg9MS
And now, thanks to McMullen's hard work, you can totally peel Harmony's face off when you get bored of her, and simply slap on Solana's to reinvent her look in a matter of seconds, and vice versa. According to McMullen, swapping Harmony's face for Solana's will not only change the appearance of the robot, but also its personality.
Solana also has a handy app for your phone or tablet where you can customize her personality, drag her face around to make her move her head, give her commands to make her smile at you, and type in sentences for her to say. 
For example, you can type out "I love you" in the text box if you're a little too lonely and want an inanimate object to tell you it cares about you, and Solana will say exactly that. Or she'll malfunction and say some shit like "Death to humans." But that's unlikely, right?
If you want to learn every single detail about Solana, check out this video:
Interested? Good! McMullen hopes Solana will be up for sale for by the end of the month, is expecting it to cost somewhere between $8,000 and $10,000, so you best hope you have some coins saved up.
H/T: Engaget