The New Leatherman FREE Is the Ultimate Problem Solver
Do it all with this radical redesign of your favorite multitool.
Leatherman
The Leatherman Tool Group is not content. Their name has been synonymous with multitools for 35 years, but with the Leatherman FREE they decided it was time to rethink everything about their signature product. 
The end result is an impressive mix of modern engineering and the old-fashioned practicality longtime users might expect.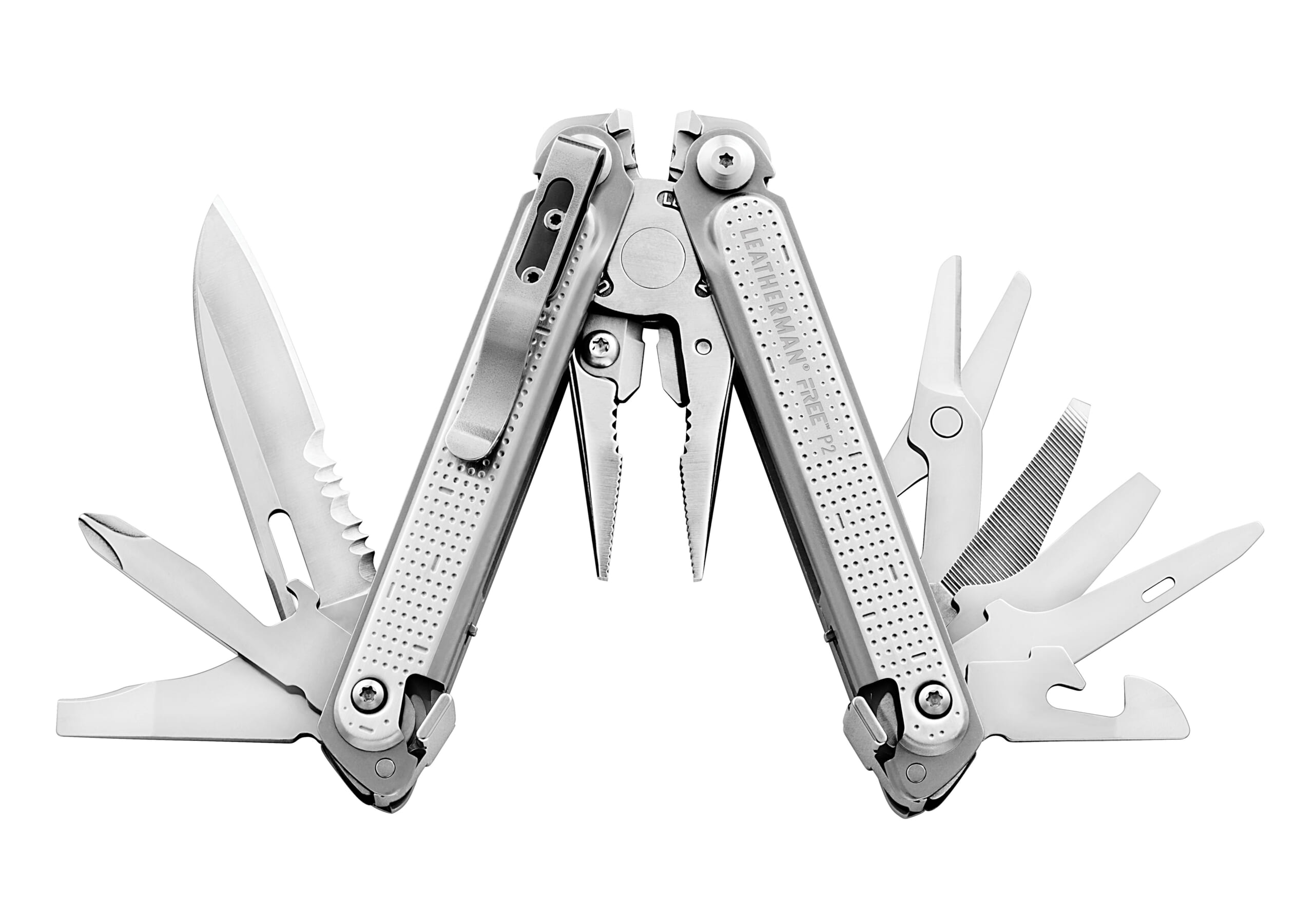 In a release, Leatherman president and CEO Ben Rivera said that over the course of "three and a half decades, we have empowered our customers around the world to solve problems and in many cases to save the day."
If you've ever had a leaky faucet with a rusted shutoff valve, you know what Rivera means—having the classic multitool in reach could be the difference between a minor irritation and a flood. 
Rivera continued on to say that his company is "reinventing the category. . .with the introduction of Leatherman FREE, a collection of tools that will take Leatherman and its users' experience to the next level."
Here's the company's short list of innovations they've made with the Leatherman FREE:
• Access to all implements from the outside of the tool. Plus, the elimination of a nail nick which required a fingernail to deploy the tool.
• A proprietary magnetic architecture ensures smooth, frictionless deployment of the implements.
• A new locking system that drastically reduces friction coupled with new elastomer springs making this collection the most durable we've ever produced. 
• Epic haptics that allow each tool to open and close seamlessly with a distinct noise providing confirmation that the tool is open and ready for use. 
• Textured signature design to provide a distinct look and offer enhanced grip.
The Leatherman FREE will be released in three flavors.
P Series: Set for release in April 2019, the P Series breaks down further into P2 ($119.95) and the slightly more upgraded P4 ($139.95). 
T Series: This is out in June 2019. Consumers will again have a choice, the T2 ($39.95) and T3 ($59.95). If the P Series is perfect for the big toolbox and major repairs, then this is the Everyday Carry model.
K Series: The K2 ($79.95) and the K4 ($89.95) represent the middle ground between the P and T FREEs price-wise, and Leatherman says it is perfect "for the folding knife user who wants multipurpose functionality."
There you go. Keep an eye on Leatherman's website and get ready to fix it all when your new FREE arrives in April.