Nintendo Is Launching A Mini NES Console With 30 Classic Games Built In
This palm-sized replica drops in November for $59.99.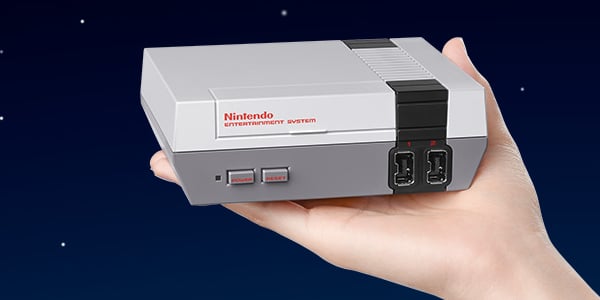 Nintendo
Old school gamers, rejoice: Nintendo is launching the Nintendo Classic Mini: Nintendo Entertainment System in November.

It looks just like the iconic console of yesteryear, except it's much smaller, includes an HDMI cable to convey the graphics in all their retro glory on your flatscreen, and it's got thirty games built in. 
Megahits like Donkey Kong, Pac-Man, and the original Super Mario Bros. trilogy, along with dozens of others to while away whatever free time you may have. (Tecmo Bowl, we're looking in your direction.)

In addition to the petite console itself, the $59.99 console comes with one classic controller—which you can connect to a Wii Remote controller, to play Virtual Console NES games on a Wii U or Wii console.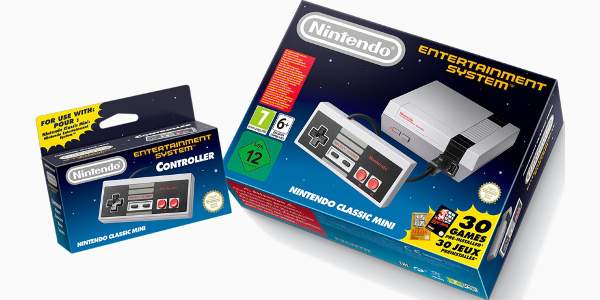 Here's the full list of the games it'll launch with on November 11th:
Balloon Fight
BUBBLE BOBBLE
Castlevania™ and Castlevania II: Simon's Quest™
Donkey Kong and Donkey Kong Jr.
DOUBLE DRAGON II: THE REVENGE
Dr. Mario
Excitebike
FINAL FANTASY®
Galaga™
GHOSTS'N GOBLINS™
GRADIUS™
Ice Climber
Kid Icarus
Kirby's Adventure
Mario Bros.
MEGA MAN™ 2
Metroid
NINJA GAIDEN®
PAC-MAN™
Punch-Out!! Featuring Mr. Dream
StarTropics
SUPER C™
Super Mario Bros. 1, 2 and 3
Tecmo Bowl™
The Legend of Zelda and Zelda II: The Adventure of Link