Nintendo Is Releasing a Mini Super Nintendo Classic With 21 Retro Games, So Get Excited
Oh, HELL yes.
Credit: Nintendo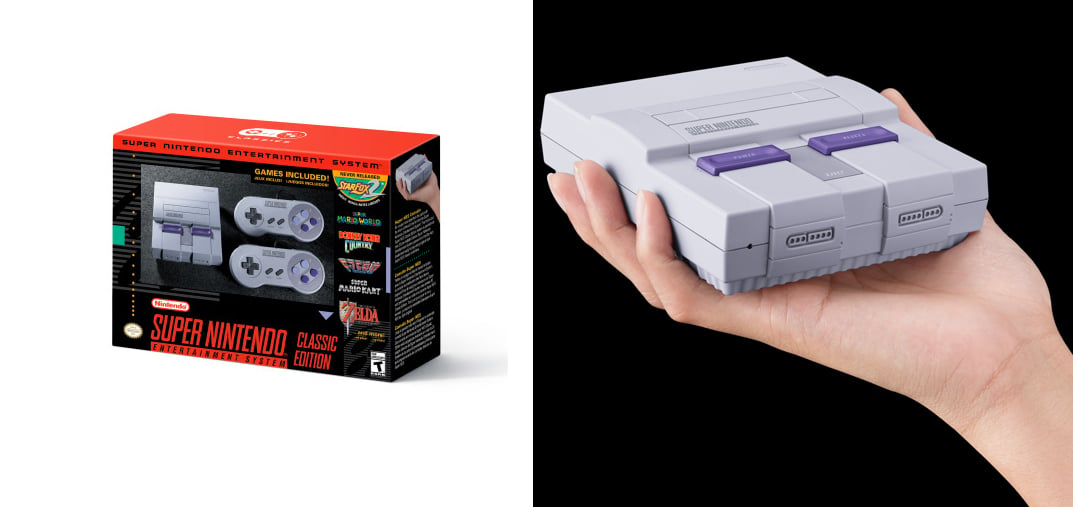 Nintendo's follow up to their incredibly popular NES Classic retro console is coming. The SNES Classic was just announced by Big N and promises to give the classic treatment to 21 of the SNES's biggest games, all in a tiny bundle that's easier to plug in and play than its namesake original.
Scheduled to debut on September 29th, there's no pre-ordering to do just yet but we can't imagine that's very far off. Given the NES Classic's astounding popularity this past holiday season and the fact that Nintendo themselves discontinued production of the NES Classic, there's no reason to think that the SNES Classic will be any less popular or hard to get.
The game's included rounds up some of the second generation Nintendo system's most beloved games. You can check out the game list right here but you can also rest assured that, if you've been itching to revisit amazing games like F-Zero, Super Mario World or Star Fox, this little gadget will scratch that itch.
Contra III: The Alien Wars™
Donkey Kong Country™
EarthBound™
Final Fantasy III
F-ZERO™
Kirby™ Super Star
Kirby's Dream Course™
The Legend of Zelda™: A Link to the Past™
Mega Man® X
Secret of Mana
Star Fox™
Star Fox™ 2
Street Fighter® II Turbo: Hyper Fighting
Super Castlevania IV™
Super Ghouls 'n Ghosts®
Super Mario Kart™
Super Mario RPG: Legend of the Seven Stars™
Super Mario World™
Super Metroid™
Super Punch-Out!! ™
Yoshi's Island™
Maybe the best news here is that this time around, Nintendo will be including two retro recreations of the SNES controller right in the box.

Get ready to relive your glory days of Super Mario Kart later this fall.