This Awesome Retro Breakfast Station Makes Coffee, Bacon, Eggs and Toast All At Once
It'll put your pathetic toaster to shame.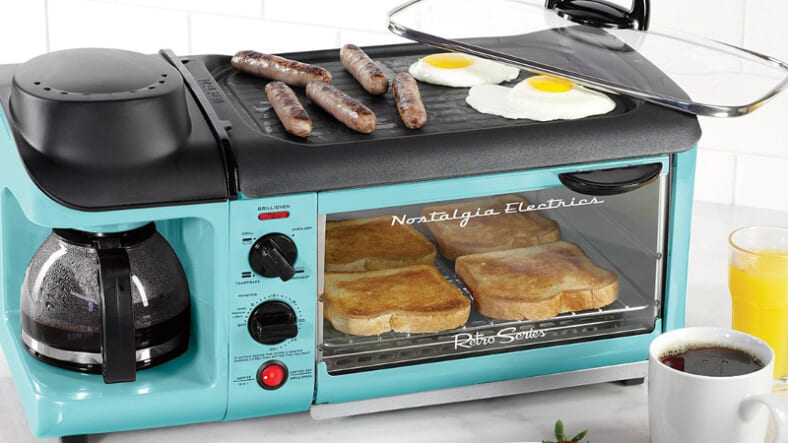 Ah, the post-World War II era, when everything was in black and white, you didn't have to lock your door, and smoking cigarettes was good for you. That's when they knew how to do stuff. Ask your grandparents.

Anyway, it's with that same spunky, get-it-done spirit that the aptly named Nostalgia Electrics offers their '50s Style 3-in-1 Breakfast Station. As you can see from the above picture, it helps you brew four cups of coffee, griddle up eggs and your favorite breakfast meat, and toast up bread all at once.

That's right, no longer will you have to inconveniently sashay several feet back and forth along the counter to perform those functions independently. It's all right there in one handy, space- and sanity-saving appliance. Just think of all the slipper tread you'll save!
This semi-modern marvel—which packs an auto-shutoff feature and sounds easy to clean—is available at Home Depot ($66), among other places.