Oliver Peoples Teams With Brunello Cuccinelli On Luxe Sunglasses Collection
The California shades brand returns for a new eyewear offering for spring and summer.
The legendary sunglasses of Oliver Peoples exude both old-world luxury and a bookish, throwback, and that appeal is only amplified further in the newest Oliver Peoples and Brunello Cuccinelli Spring 2022 Eyewear Collection.
To put it lightly, there's never been a better time to upgrade your eyewear collection ahead of spring and summer, and it's all the better that two brands who know a thing or two about luxe style are here to help.
The offering was influenced by the Golden Age of Hollywood — a perfect fit given Oliver Peoples' famed Gregory Peck Sunglasses — and is accompanied by a campaign shot in the famed Bradbury Building in Los Angeles, an icon of the era.
The offering is made in Italy and channels the best of both worlds: Oliver Peoples' elegant, laidback mindset and retro appeal, and the luxurious Italian craftsmanship of the Cucinnelli brand.
Styles like the Eduardo and the Jep offer clip-on capability and an almost futuristic look, while the Oliver Sun is the most widespread and classic offering — available in five colorways (exclusive to the collab).
Oliver Peoples noted the Oliver Sun features a "timeless square acetate frame" that accents any face shape handsomely.
The luxury eyewear collection also offers something for everyone by way of a distinctive, all-new eyeglass style: The all-new Capanelle is distinguished and retro-tinged, with a bold frame and a smart, elegant look.
It's fitting that the new style in particular would handsomely complement any of Brunello Cucinnelli's luxury knitwear or tailored styles.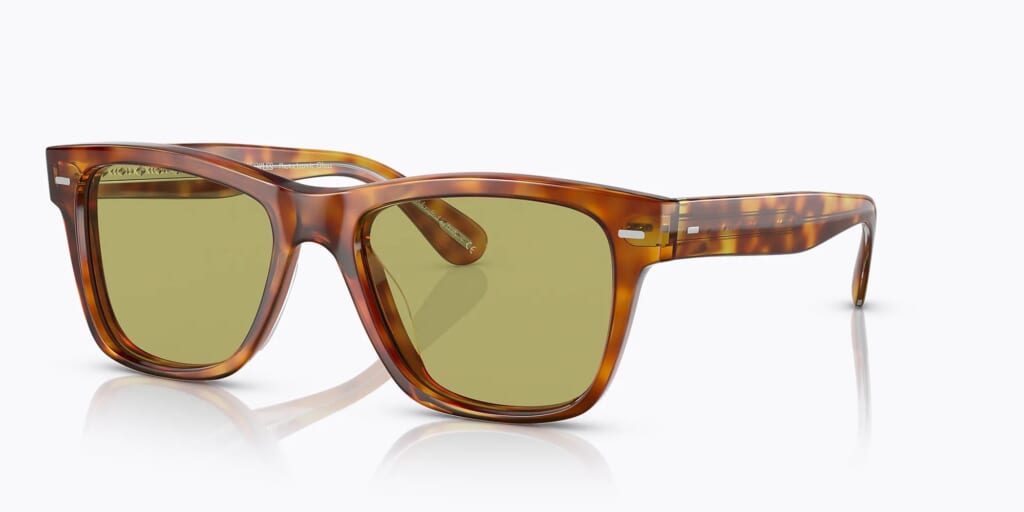 Prices are more than agreeable considering other luxury eyewear options on the market, ranging from $516 to $672. It's not the price that really counts, though: It's the message you're sending when you select a frame from the newest collection.
As Oliver Peoples noted, "the latest eyewear series from Oliver Peoples and Brunello Cucinelli emphasizes storytelling and artisanal craftsmanship."
That sounds like an offering that's too good to pass up — act accordingly to upgrade your eyewear from sunrise to sunset now.