Pablo Escobar's Brother Alleges Tech Billionaire Elon Musk Stole His Flamethrower Idea
Who knew the home flamethrower wars could get so heated?
https://twitter.com/escobar_inc/status/1149290468947169287
It's not every day one of the world's most visible high-tech billionaires and the family of one of the world's most infamous drug kingpins get into a beef about flamethrowers. In fact, it's hard to believe that's even a statement about a real thing.
And yet, here we are: Roberto Escobar, brother to Pablo Escobar and head of Escobar Inc., says Elon Musk's Boring Company stole his idea for a fun, at-home flamethrower and beat him to the market with it. Musk disagrees.
https://www.youtube.com/watch?v=3aYKw1A4nhg
According to a report from TMZ, Escobar says an engineer from Musk's company just happened to be hanging around the family's compound in 2017—as one does—and that's when the idea was lifted: 
We're told while Elon's guy was out in Medellin that summer, he and Roberto allegedly got to talkin' about a toy flamethrower that could "burn money." Burning cash — literally — is apparently a favorite pastime of the Escobars … ya know, 'cause of how rich they were from all drug smuggling and whatnot in Pablo's heyday. Torching dinero … the new wealth brag.

Anyway, Roberto's camp claims nothing ever came of that convo — until, suddenly, in January of 2018 … Elon announced his 'The Boring Company Not a Flamethrower,' which raked in millions in the first few days on digital shelves. We're told the Escobars were pissed.
"The Escobars were pissed" was likely the unwritten beginning to many a coroner's report back in Pablo's day.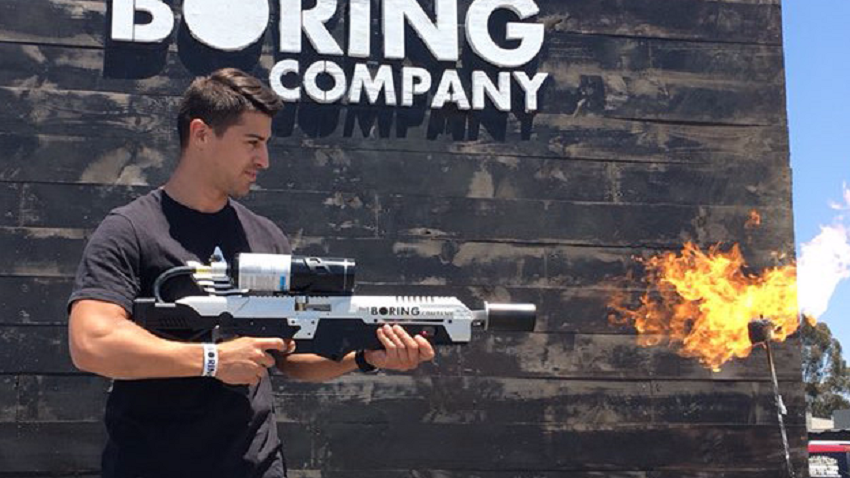 The legendarily intimidating Escobar name didn't stop Elon Musk from tweeting about the kerfuffle as if it was no big deal.
Irked at the slight, Escobar Inc. had a simple response.
They cut the price of their flamethrower in half. 
If you think about it, undercutting Elon Musk's share of the booming home flamethrower market is at the very least a much more gentle way of handling such a conflict than one might expect from the family of Pablo Escobar.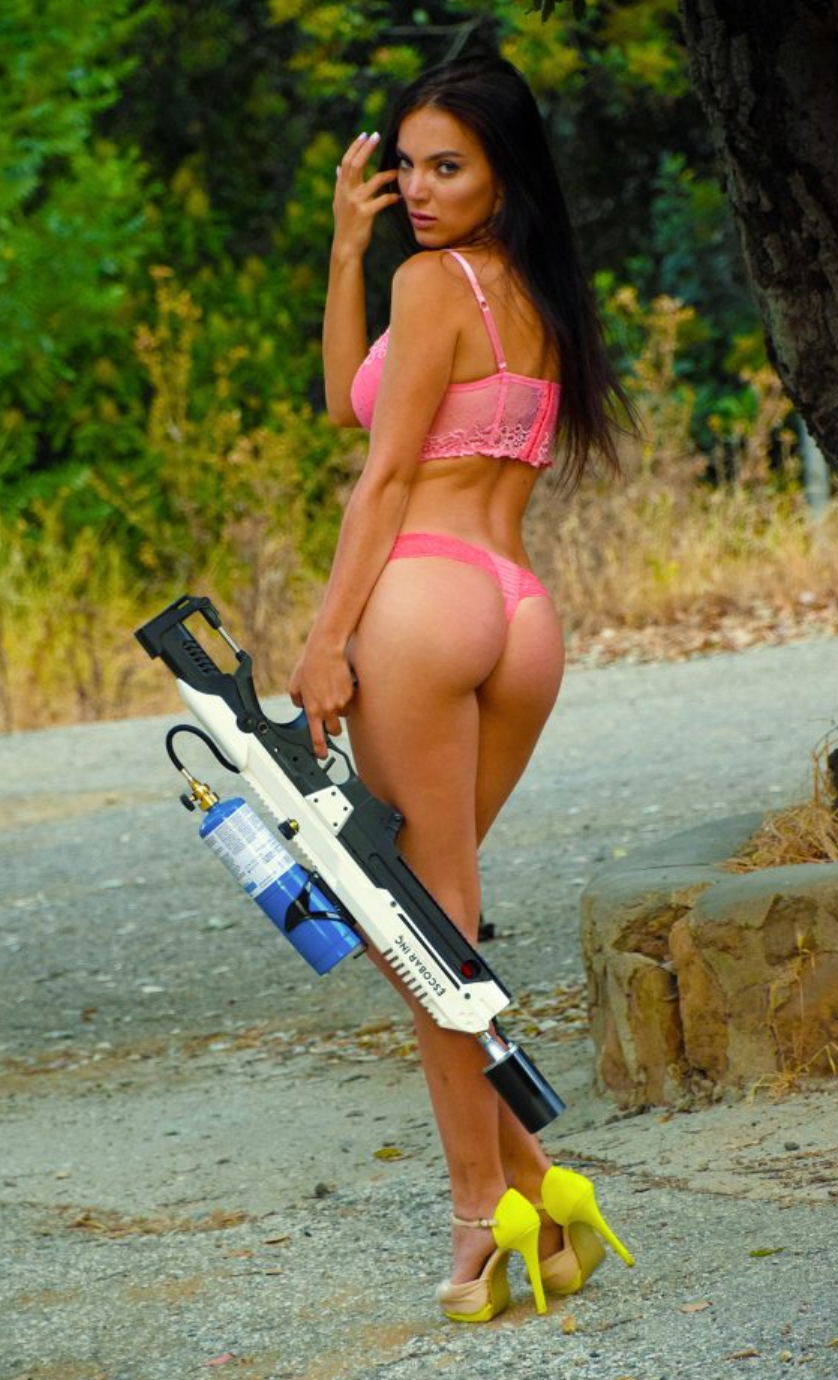 Interested in comparing deadly close-range weapons of war as modeled by Silicon Valley nerds AND hot models? Buy yours for $249 and become your block's barbecue kingpin today.