Keep Your Sneakers Fresh With This High-Tech Shoe Deodorizer From Panasonic
Lose the stink from your favorite kicks.
Panasonic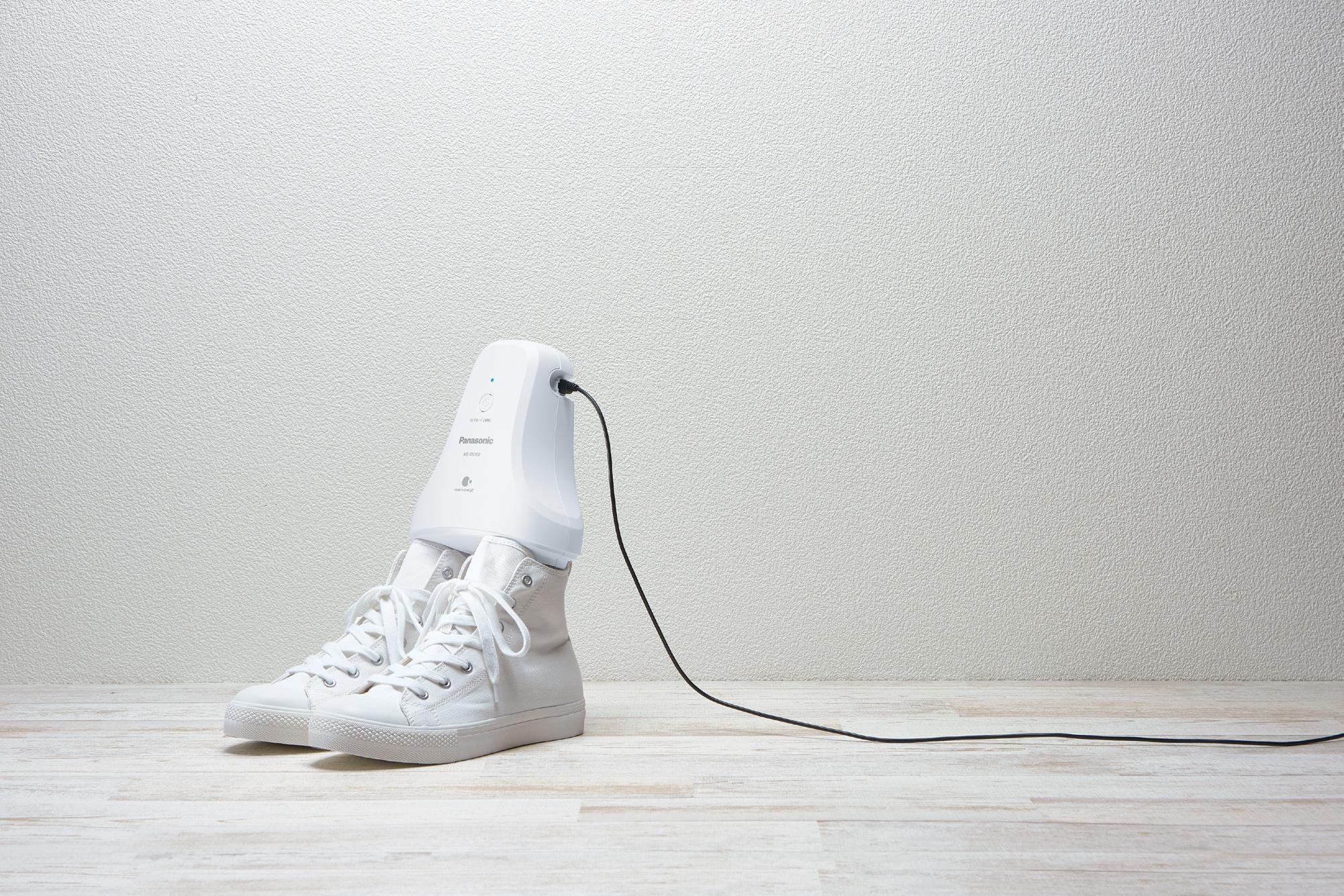 Want to keep your favorite pair of sneakers smelling fresh? Listen up.
Panasonic has developed a high-tech shoe deodorizer, the MS-DS100, that kills the stinky acid produced by foot sweat and bacteria.
Here's the science behind it:
The MS-DS100 utilizes Panasonic's original ion particles, "nanoe X," to dissolve and eliminate unpleasant shoe odors. When the product is set in shoes and the switch turned on, "nanoe X" is generated and spreads from six outlets to every corner of the shoes to remove odors in the entire interior of the shoes from the heel to the toe.

There are two operation modes to choose from. The normal mode provides approximately five hours of operation, while the long mode runs for about seven hours to remove stubborn odors. The case accommodates the cap sections that are inserted into shoes for use, so the product can be stored neatly in the entrance area or shoe cupboard.
Pretty sure you're gonna need all seven hours for those Jordans you've been rocking every day, chief.
Availability for the MS-DS100 in Japan begins September 20, while a worldwide release has yet to be announced.
h/t: HighSnobiety