A Killer Survival Kit You Wear on Your Wrist
Everything you might need, literally right at hand.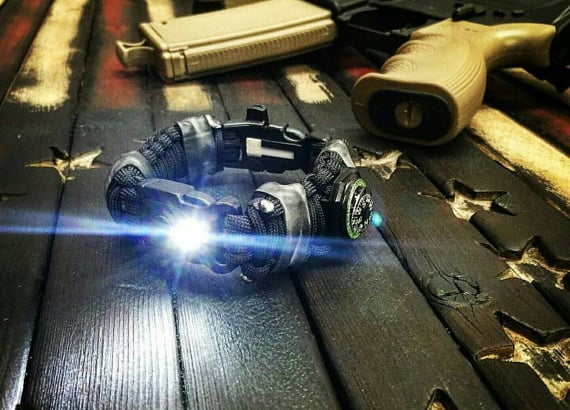 Existential Survivalist Question of the Day: Is an EDC still an EDC if you don't carry it? It seems like a kit you wear should be called an "EDW." But whatever you call it, The EDC Prepper ($125) looks like a solid arsenal to have at your disposal, "just in case."

As you can see from the Rambo-meets-MacGuyver ensemble below, it packs pretty much everything you need to fish, light a fire, find your way and get out of (or potentially into) any trouble along the way.

Just know that everything shown includes upgrades that amount to laying out another $74. But you've got a few kits in between the base and all-inclusive models as well. Add in the 10 color and four size options and that leaves you with plenty of ways to make a custom paracord bracelet that best fits you and your needs.