Persol Updates Classic Motorsports Sunglasses That First Launched In 1917
Hell-bent for leather.
Persol's latest limited-edition Protector sunglasses come with goggle-like gunmetal frames and removable black leather eye shields, drawing on the Italian eyewear brand's motoring heritage and channeling an unmistakable steampunk vibe.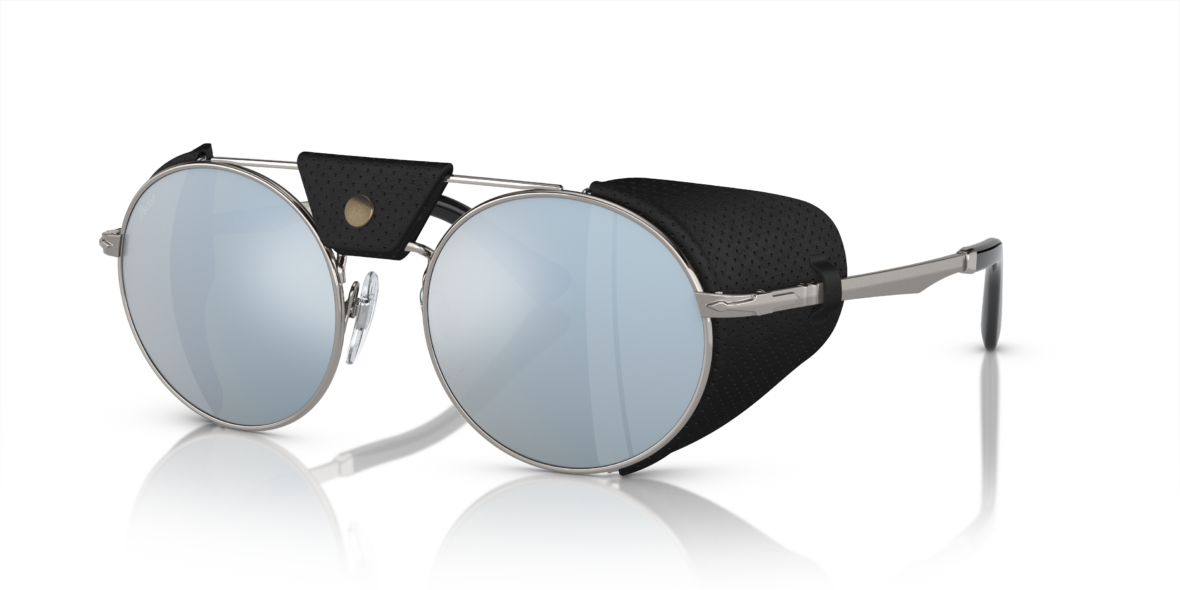 These classic adventurer's shades first launched in 1917, and they still seem like the perfect pair to wear while piloting a retro sports car at high rates of speed or topping off your ski slope look with distinctive throwback flair.
The Protector's signature perforated leather pieces aren't just a unique style statement—they're meant to shield your eyes from light and dust and keep your brow sweat-free. And don't worry if the removable leather accents are a tad too much for everyday wear, as they look just as sharp without them.
Handmade in Italy, the limited edition Protectors also feature light blue mirrored crystal lenses, black temple tips engraved with Protector lettering, and adjustable nosepads.
The 2023 Persol Protector is available in stores and on Uncrate and Persol.com for $349.