This Bluetooth Speaker Is Inspired by Ferrari Formula 1 Racing Tires
Sounds pretty sweet.
IXOOST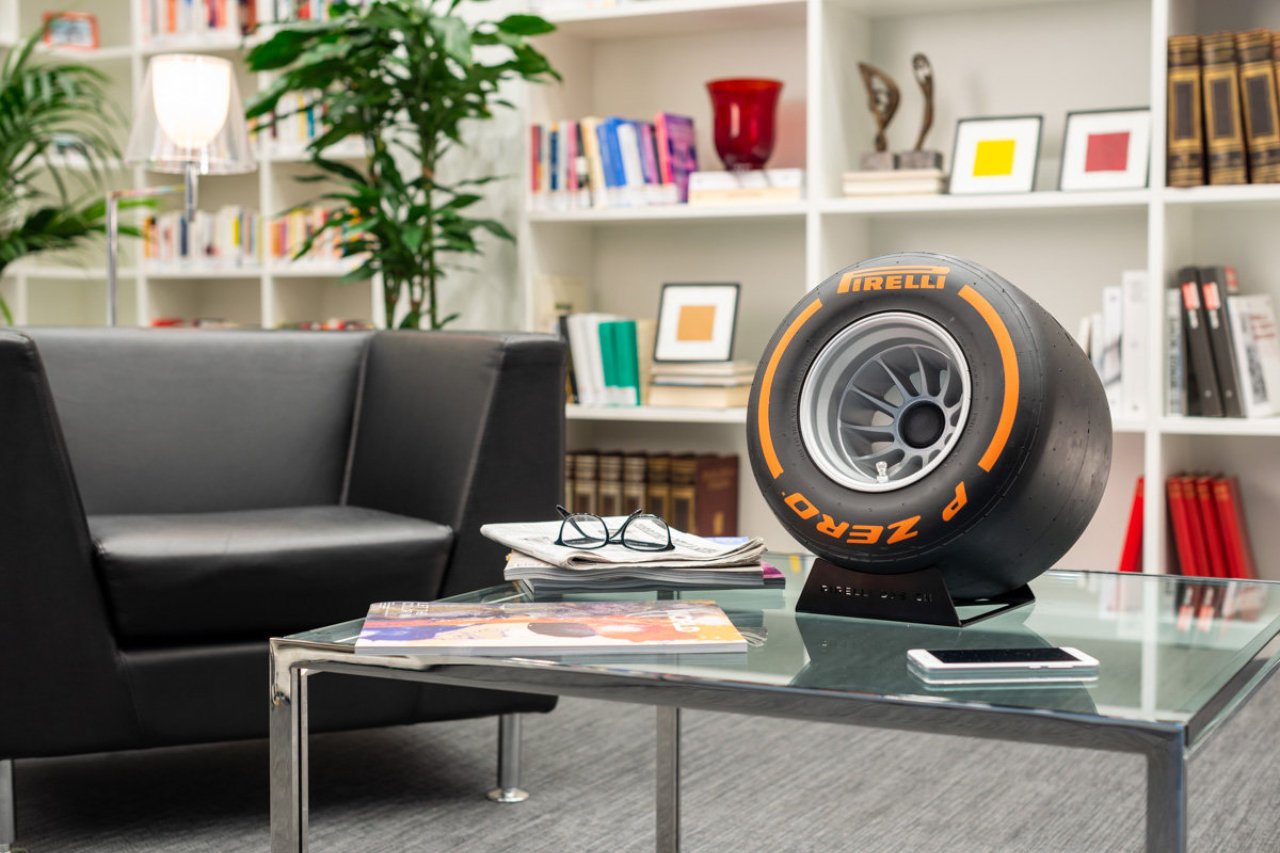 Pirelli is known for putting tires on red-hot supercars like Ferraris and Lamborghinis, and for putting red-hot supermodels like Alessandra Ambrosio and Gigi Hadid in their annual calendar. 
Now, the Italian company getting into the home audio business thanks to the all-new Pirelli P Zero Sound by IXOOST speaker.
A Bluetooth speaker modeled after a Formula 1 racing wheel and tire at one half scale, the living room-ready showpiece features an amplifier with a 100-watt digital signal processor, a 100-millimeter midwoofer and a 25-millimeter silk tweeter.
The speakers are available in nine different colors that reflect those used to distinguish the different tire compounds — from soft to hard — used in various type of races.
A P Zero Sound will cost you more than a real Pirelli tire, as they go for about $2,800 each.
But the good news is, at least you don't need four of them.
h/t: The Verge