Pizza Pool Floats Are Here To Upgrade Your Instagram Game
Nothing cheesy about these eye-catching floaties.
(Photo: Toy Splash/Swimline)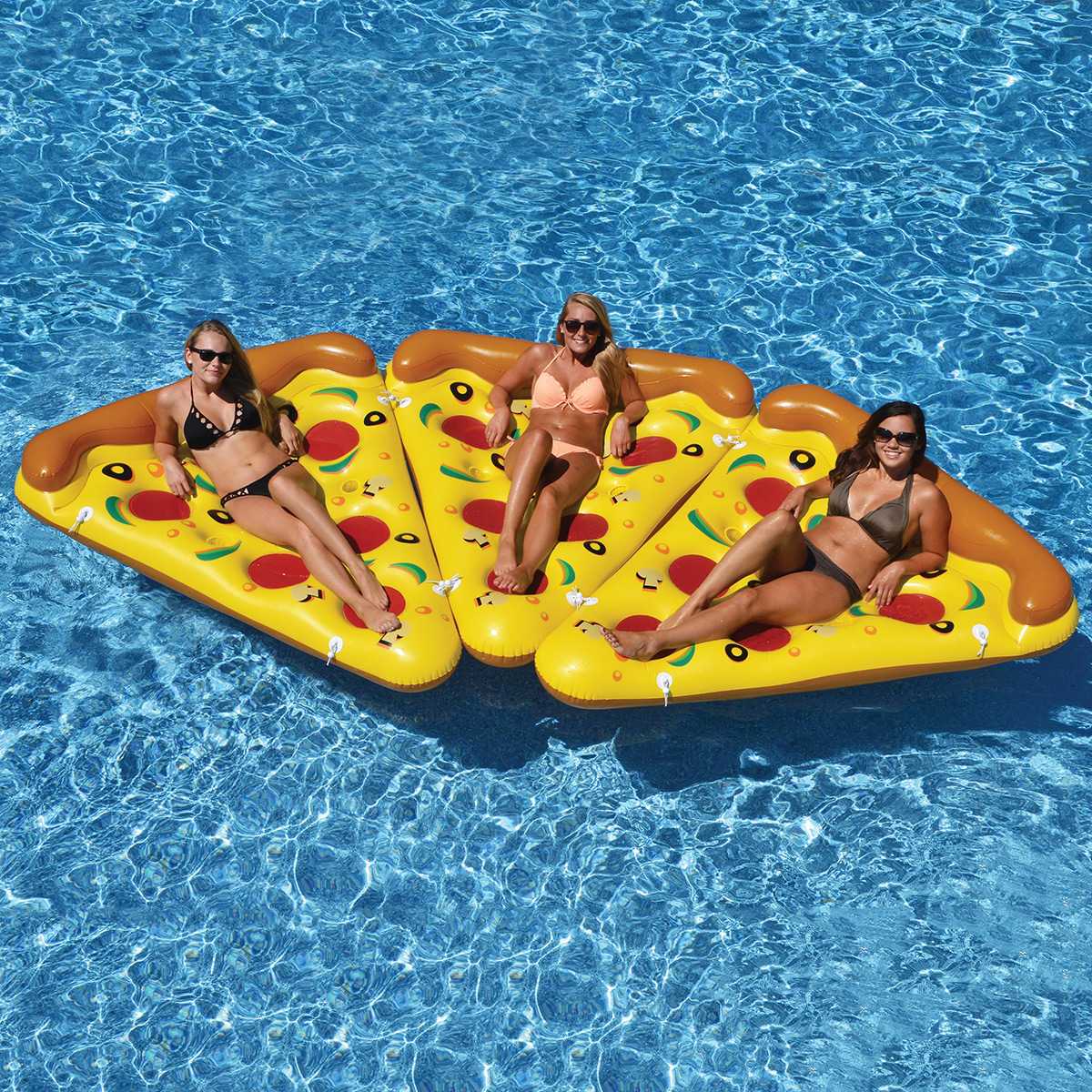 Massive unicorn pool floats are so last year — this summer, the Instagram-friendly pool float game is getting a seriously tasty upgrade courtesy of these giant slices of pizza.
The Pizza Slice Float from Swimline comes with a crust head rest and two drink holders so you can rest your head on a pillow of baked dough and enjoy not just one but two refreshing beverages as you float on.
Plus, you can either float alone or as a an entire pepperoni, mushroom, olive, and green pepper pie as each slice of pizza attaches to another with bungee loop connectors on the sides of each slice.
The Swimline Pool Pizza Slice Float is available from Toy Splash for $24.99 per individual slice, which connect together to form an inflatable pie, or get the whole pie here for $225.55.