The Upcoming Playstation Classic Could Be Sold Out by Christmas
Get in line now.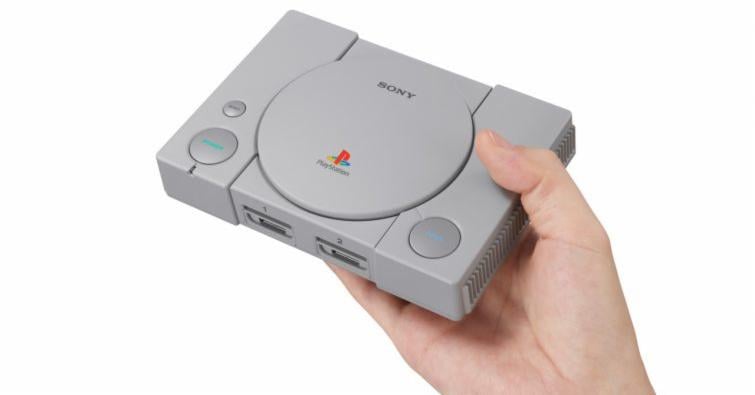 Credit: Sony
The Playstation Classic is officially back in action and bringing 20 legendary PSX games with it.
Taking a cue from Nintendo's always-out-of-stock NES Classic and SNES Classic, Sony is tapping their 25-year-old first console for a comeback. 
https://www.youtube.com/watch?v=nl2h8LDq_oI
Launching December 3rd, the Playstation Classic seems to have taken its entire design straight from Nintendo's playbook. We don't mind at all, Nintendo knows how to do retro right and Sony is set to benefit from their example.
The PSX Classic will be miniaturized, includes two recreations of the original Playstation controllers, a USB cable to power the little guy and an HDMI cable for pumping it into your TV.
Sony has said the Classic will have 20 games but they haven't been explicit about the entire list…yet. What we know so far is that they've included Final Fantasy VII, Tekken 3, Ridge Racer Type 4, Wild Arms and Jumping Flash. 
We're as eager as you to find out what other games are included in the 20 but we will say that if Crash Bandicoot isn't included, Sony will have screwed up in an unforgivable way.
As much as Sony seems to be copying Nintendo here, the one major difference we're expecting is that Sony has never come up short on supply the way Nintendo consistently has regarding their classic consoles. 
Sure, the Playstation Classic is coming just in time for Christmas so there'll definitely be runs to get them—but restocks should be rare if Sony's previous supply chain expertise is any indication. 
The Playstation Classic is set to retail for $99.99 and you can pre-order right now at Best Buy and Gamestop.