This Lighter-Size Game Boy Lets You Play Retro Games Wherever You Go
It's the world's smallest portable gaming device.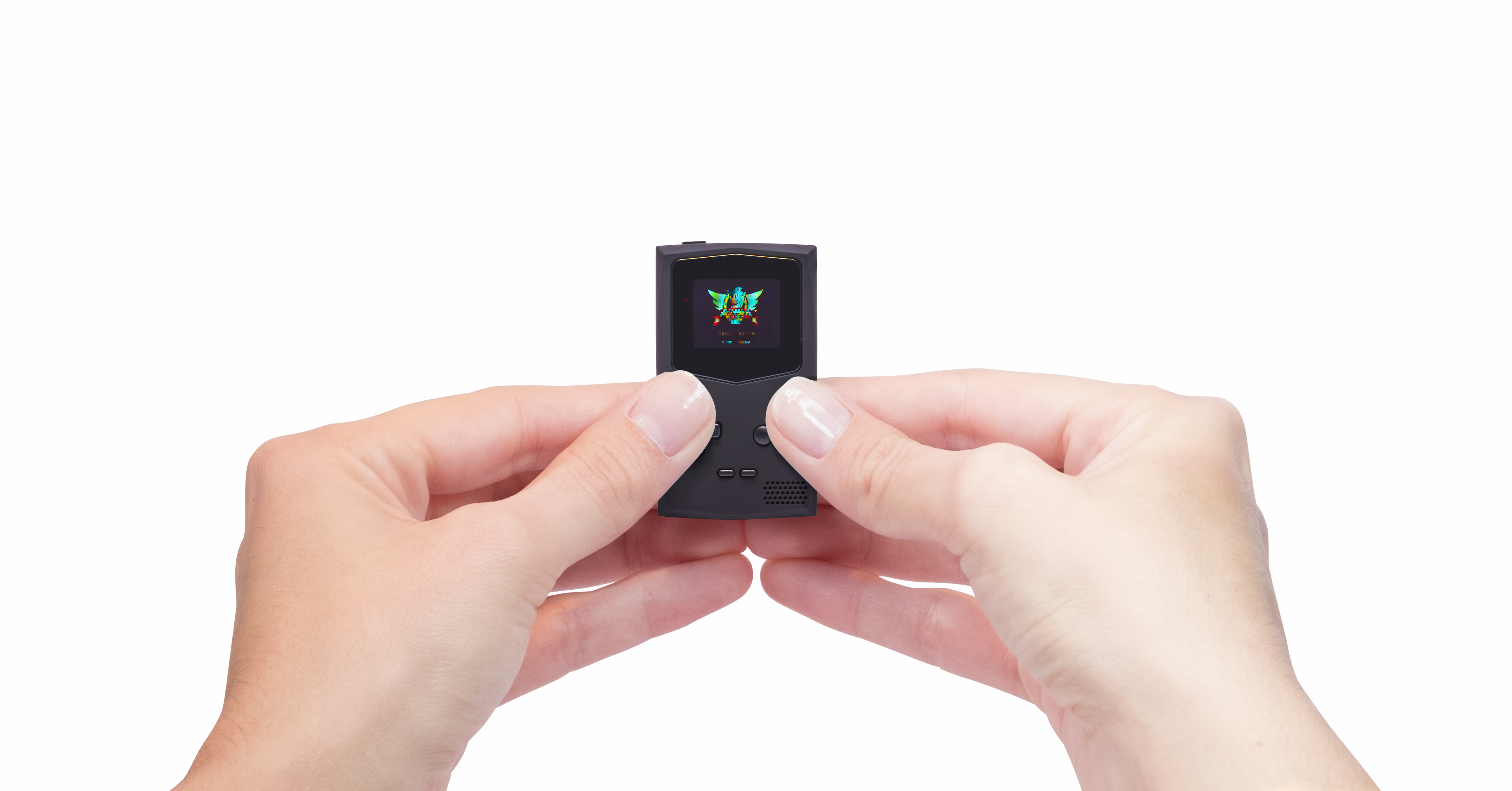 Photo: Pocket Sprite
If the original Game Boy wasn't portable enough for you, take a look at this keychain-size console.  
Though it's no larger than a cigarette lighter, the PocketSprite is a fully functional emulator that plays classic video games from Game Boy, Sega, and other retro systems. 
Its near-microscopic size may seem absurd, but its creator, Jeroen Domburg, assures potential buyers that it is actually playable.    
The PocketSprite website touts its smooth OLED display, player-tested buttons, a rechargeable battery and an 8-bit speaker.
Game Boy, Game Boy Color, Sega Master System and Game Gear titles come preloaded, while built-in Bluetooth and WiFi capability allow others to be added at the click of a mouse.
The device also runs open-source software, meaning the coding-capable can potentially add any game that can run on the miniscule system's 520 KB of RAM. 
On the heels of successful crowdfunding campaign that raised nearly four times its original $20,000 goal, new orders are expected to ship by May 15. 
Keep Super Mario and Sonic the Hedgehog with you wherever you go by purchasing this ultra-tiny rendition of the original handheld console from Crowd Supply now. 
h/t: The Verge