Atari Table Pong Awesomely Transforms Your Living Room Into Old-School Arcade
It's a table, a music player, a charging station, and yep, you can play Pong on it, too.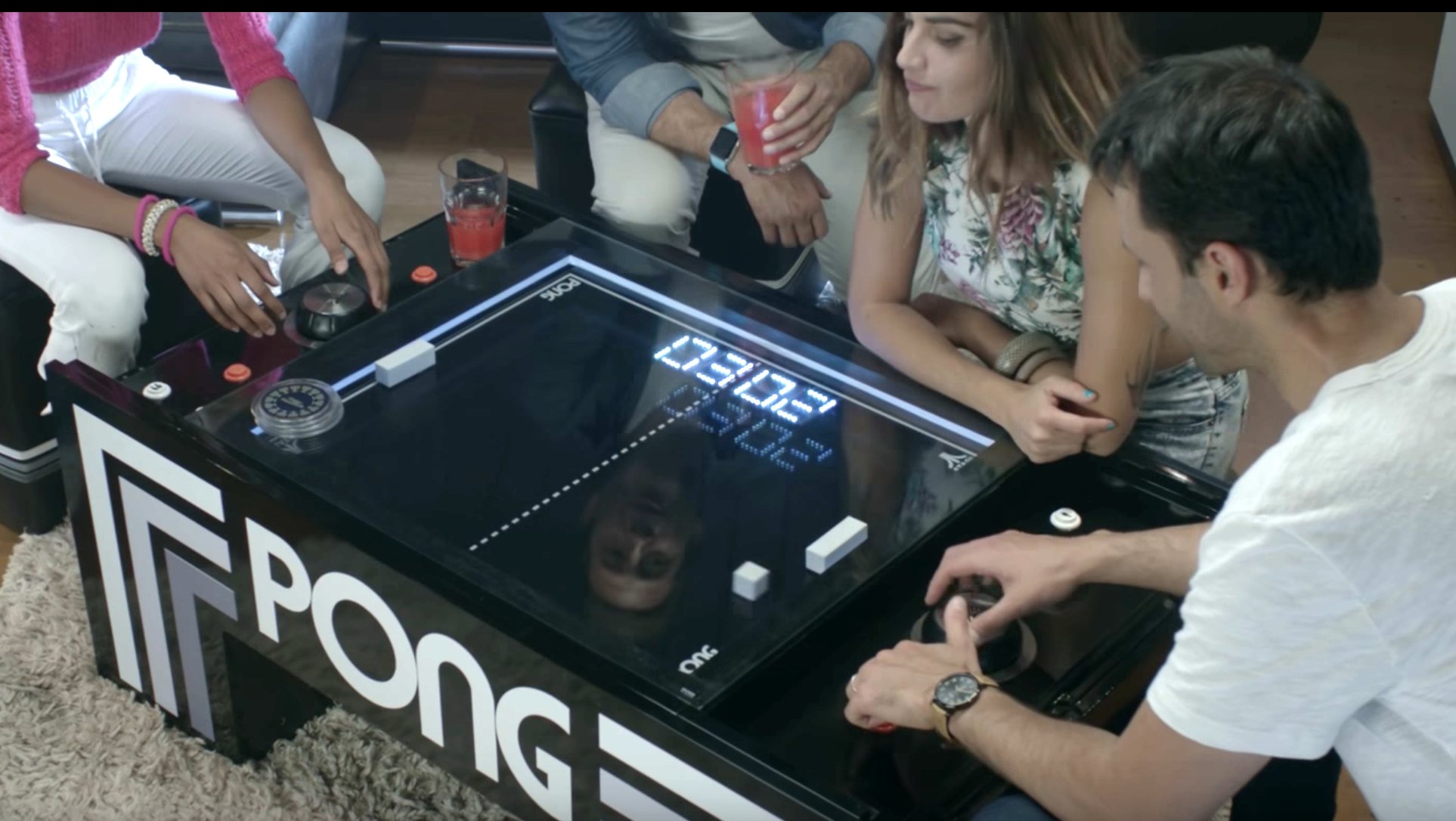 Remember the Nucleus Arcade Coffee Table we told you about, that lets you play classic arcade games like Mortal Combat right in your living room, and lets you surf the web and stream Netflix? Amazing, right?
Well, since bland coffee tables are for squares, we have one more dope furnishing that you never knew your living room needed: An Atari Pong coffee table.
https://www.youtube.com/watch?v=2pICmJjD-tY
As the name implies, Table Pong is a marvel of engineering that brings together a functioning table surface, music player, charging station, clock, and a "rebellious retro futuristic" version of the Atari Pong game. So, it basically has everything you could ever want in a coffee table.
Plus, the game board features a tightly sealed clear panel to protect against clumsy spills, so you can set your beer on top with confidence knowing that you can totally knock it over without making the machine short-circuit. Kudos to the wise individual who created this useful feature. 
And get this – the best part is that the console is not digital! Instead, you use little knobs on the sides to control magnetic paddles and bop a real ball back and forth — and it has all the retro beeping sound effects. How fun!
Lined with LED lights, the table also displays your score when you're playing, and when you're not, it functions as a clock. What's more is that is has embedded USB ports and a hard drive that syncs with Bluetooth, allowing you to blast music and drown out the annoying beeps and boops. 
Honestly, I need this table. You need this table. We all need a Table Pong. You can order one now at Kickstarter for $900, and transform your living room (or. more likely, basement rec room) into an old school arcade.