Porsche's New High-End Sound System Was Made From a 911 GT3 Exhaust
If this doesn't get you revved up, nothing will.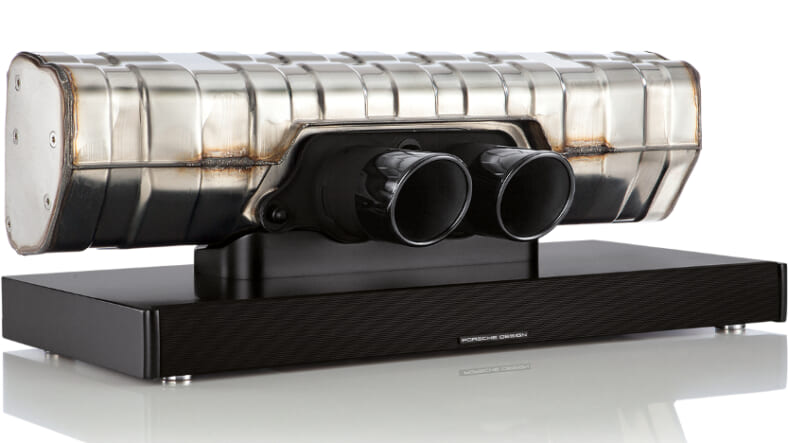 You're a Porsche guy. You love their sunglasses. You live for their leather jacket. You sobbed when the infamous gold 928 dropped into Lake Michigan in Risky Business. For you, the style gurus at Porsche Design have crafted their 911 Soundbar (~$3,200), incorporating an original rear silencer and twin exhaust from an actual GT3.

It goes from 0 to 200 (watts) with the flip of a switch and can receive lossless audio from your phone or tablet via Bluetooth. But with optical and coax inputs and a sub out, this 2.1 virtual surround system is most at home providing immersive cinematic listening pleasure. (May we recommend the Furious7 Blu-ray?)
This formidable 40-pound audio system has an expected delivery date of March. That gives you over six weeks to clear whatever hunk of junk is currently adorning your component cabinet.
Gentlemen, start your engines.