You Can Now Have a Private IMAX Theater Installed in Your Home
For extreme ballers only.
(Photo: IMAX)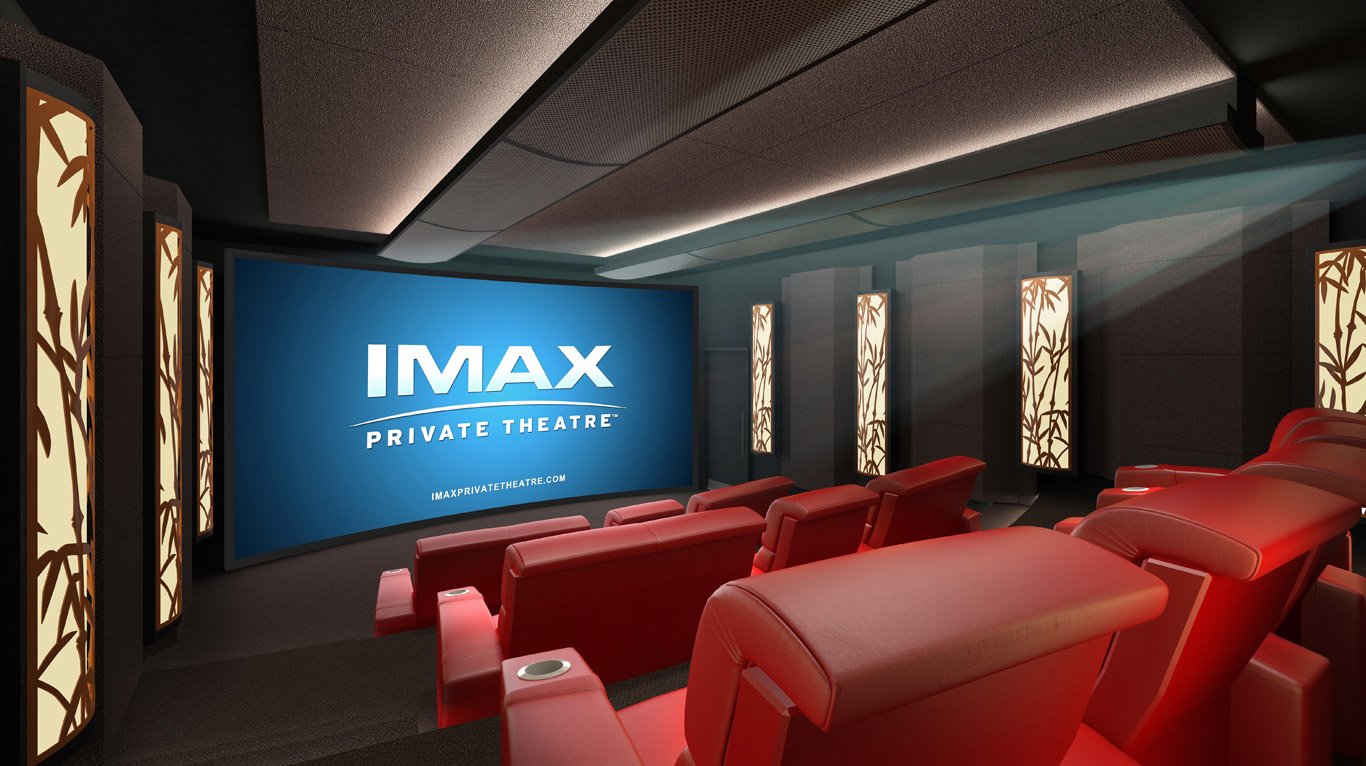 Home theaters just don't cut it for some people, which is why you can get your own private IMAX theater installed right at home…for a decidedly pricy $500,000.
According to Robb Report, one anonymous couple spent 18 months installing the IMAX Private Theater Palais package in their Los Angeles home to bring movie night to the next level.
The theater is 36-feet deep and 19-feet wide, and has nine seats plus five more behind the bar in the back of the room.
The specifications of the package as described by the IMAX Private Theater website are:
Dual 4K 2D/3D projectors
Advanced image super enhancer
Immersive IMAX curved screen and movable frame
Proprietary IMAX sound system
Quality equalizer and power amplifier
HD multi-media content server and player (supporting HD television, Blu-ray™, DVD, CD, gaming and karaoke)
Touch-screen control pad with dedicated control system
Number of seats x3 pairs of professional 3D glasses
"It's a wonderful escape and showcase for the home," the couple told Robb Report. "And we love sharing it with friends and family. It's made for some fantastic Game of Thrones viewing parties. It's fair to say that we've become quite spoiled."
While private IMAX theaters aren't found in too many homes, luxury Manhattan apartment building 520 W 28th Street, designed by the late architect Zaha Hadid, has one — and is actually the first private IMAX theater in New York City.
Want one for yourself? Once you set aside half a million dollars (or more, depending on what package you want), you can check out one of two private IMAX showrooms in America in West Coast HQ in Playa Vista and at 520 West 28th Street.