Here's the Combo Axe/Machete You Never Knew You Needed
This old-school tool will tame branches, brush and briars.
If a quick look at the Woodman's Pal has you thinking swashbuckling is imminent, you wouldn't be far off. This classic tool dates back 75 years to the early part of World War II, when it was standard issue for soldiers.

With its characteristic soft leather grip and steel knuckle guard, the sharp 1/8-inch thick carbon steel blade can slice through 1-inch branches with a single swift swing of its well-balanced body.

As shown in this video, it's also good for scraping bark, chopping logs and using the sickle side to cut a swath through thinner underbrush:
But the Woodman's Pal is more than just one tool, it's a whole family of products.

The one pictured at top is the slightly more compact iteration. The military version shares the same form and weight as it, but is a couple of inches longer. The Long Reach iteration (pictured below) is a good five to seven inches longer than both of those and it features a wooden handle—similar to the classic version, which has a nylon wrist strap for safety.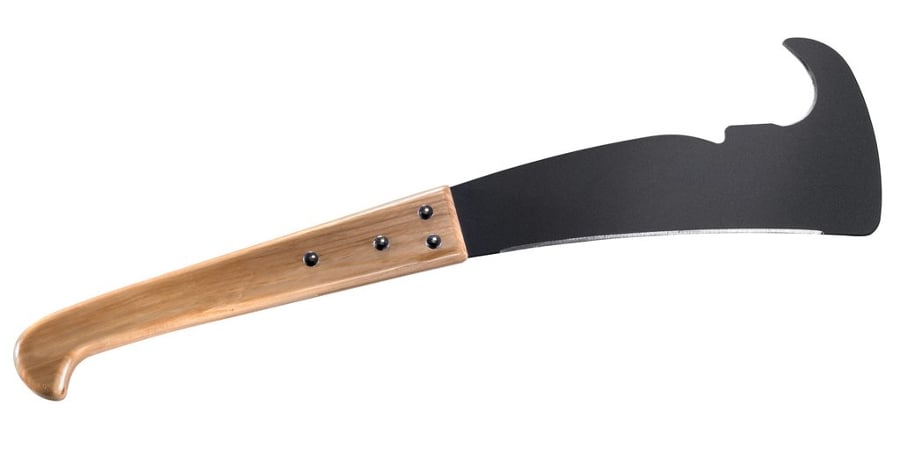 So which is right for you? That depends on where and how often you need to hack your way through briars, brush and branches. But whichever you choose, none of that messy stuff will stand between you and your outdoor adventures.