The 'Pyro Pen' Shoots 10-Foot Flames From the Palm of Your Hand
This 007-worthy pen was prototyped by a "Game of Thrones" special effects expert.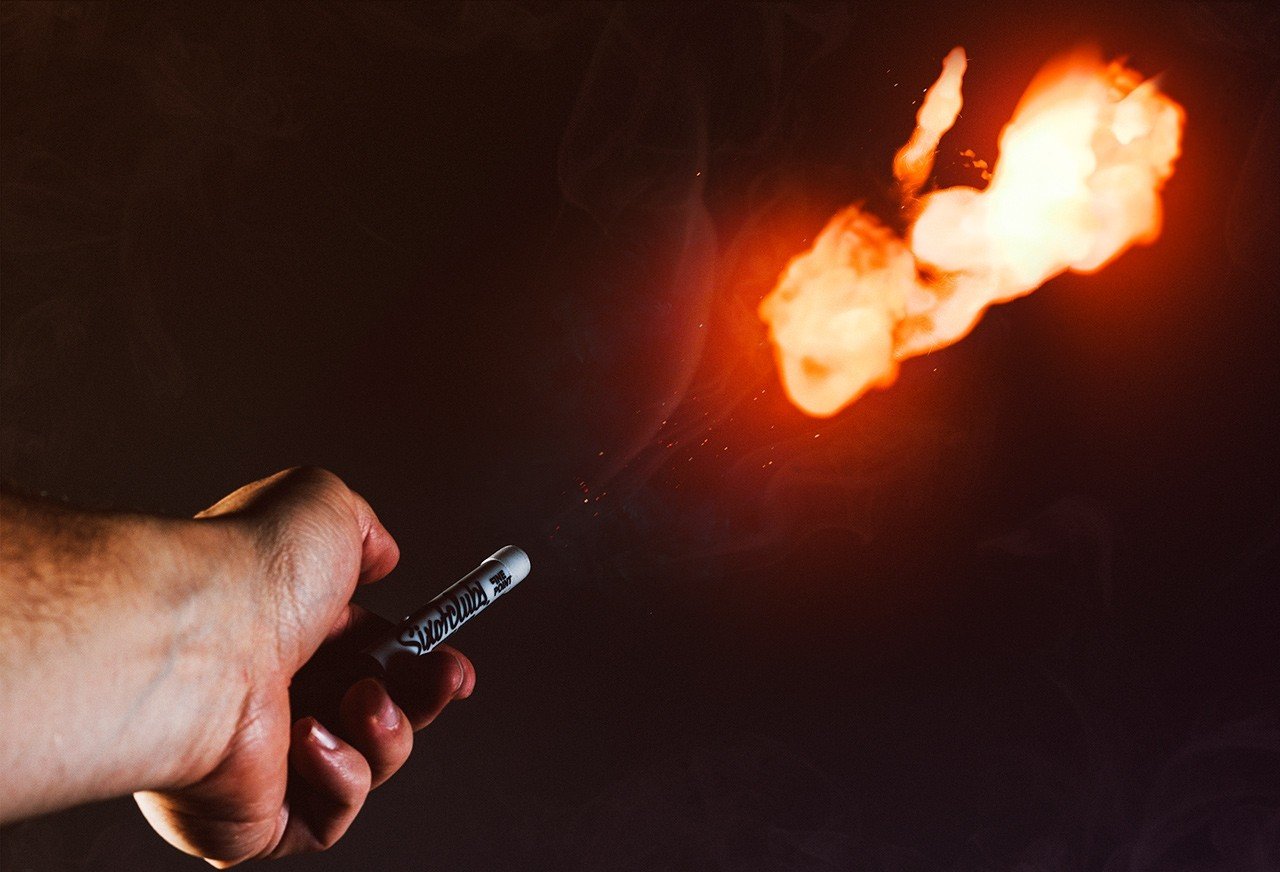 Meet the flame-throwing marker that proves the pen is truly mightier than the sword.
First prototyped by Game of Thrones special effects supervisor Jared Manley, Ellusionist's "Pyro Pen" packs the same tech used in the company's wrist-mounted fireball launcher into a device that looks almost identical to a Sharpie. 
Its single barrel launches flaming pieces of "flash paper"—specially-treated tissue that burns extremely quickly—up to ten feet at the push of a button.
Sounds a little dangerous, right? Ellusionist thought of that and incorporated a delayed trigger that requires three seconds of constant pressure to shoot, thus mitigating the chances of a disastrous misfire into someone's pocket. A blue LED light indicates that the device is locked and loaded. 
One bundle of flash cotton and 10 large sheets of flash paper—enough for about 120 shots—are included in every order. It's also recommended that buyers watch an instructional video by inventor Adam Wilber to pick up performance ideas. 
Buy the fire-breathing Pyro Pen for $80 on Ellusionist's website.