Go Ballistic With This Badass Throne Made From Actual AK-47 Rifles
You'll never find a chair of a higher caliber.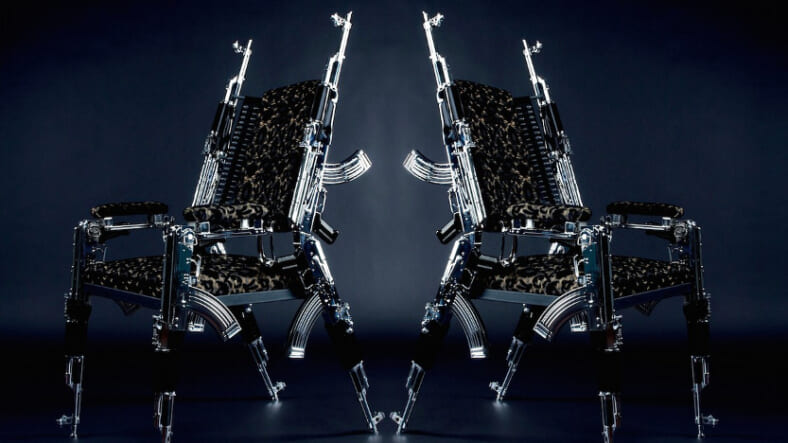 While reading a book about Mikhail Kalashnikov (inventor of the AK-47), Austrian designer Rainer Weber was inspired to create this majestic luxury throne made from real assault rifles.

He forged this 77-pound seat from six previously used AKs, fully disassembled, chrome-plated and welded back together. The seat and backrest incorporate fine fabrics from Backhausen in Vienna, handwoven at Luigi Bevilacqua Company in Venice. (Both institutions are centuries old and very well regarded.)
For serious inquiries about obtaining one of these limited edition works of art (and functional pieces of furniture), check out the JamesEdition website.