This Crazy Carbon Fiber Skateboard Can Shred the Streets at 30 MPH
Hell to the yes.
Hi Consumption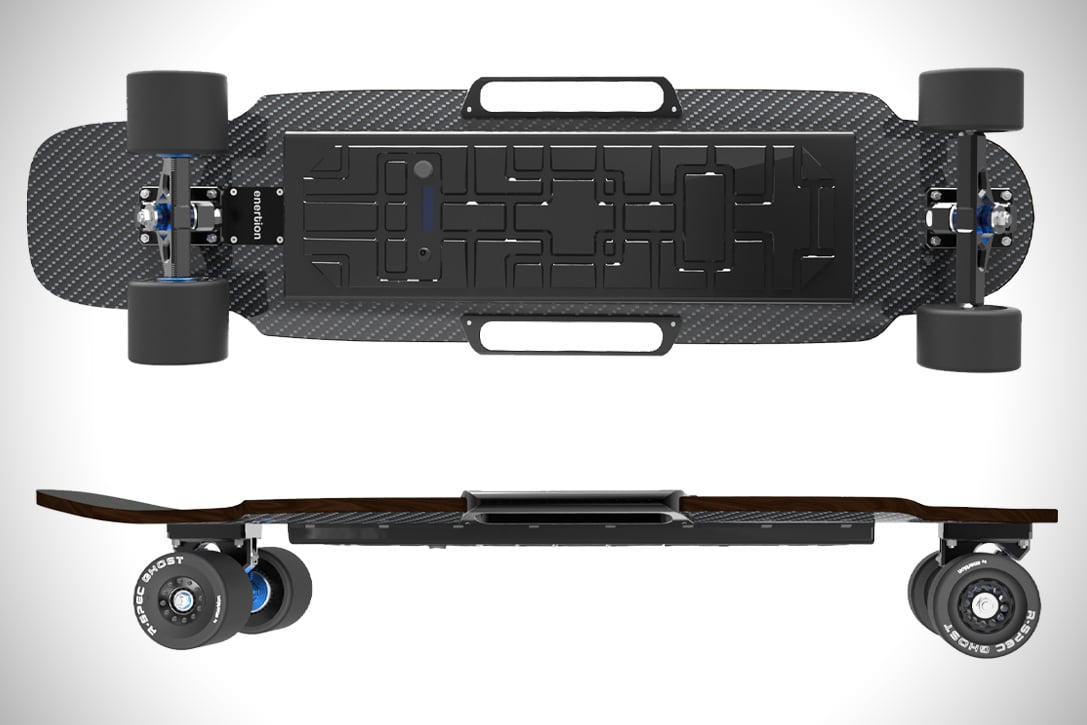 Personal electric vehicles like the Segway and hoverboards are great when they're not catching fire, but when it comes to looking cool, they can't hold a candle to the Raptor 2 electric skateboard. 
From Enertion Boards, this badass motorized shredding machine does a lot more than turn heads. Using a battery that is three times larger than any of its mainstream competitors, the board boasts a 25-mile range and a top speed of 28 mph. With power like that, it's able to take on gradients of up to 17% or send you flying through streets like never before. 
The slick black deck is made of a sturdy carbon fiber and maple composite, and a handheld remote includes a toggle switch that allows users to select either beginner or advanced ride settings. 
Best of all, the components are all modular, meaning they can be easily switched out or repaired without the hassle of sending them back to the factory. 
Assuming its Kickstarter campaign reaches its goal, the Raptor 2 is expected to be available in May of 2017 for $1700. For what the company says you'll get, it sounds well worth the price.
h/t: Hi Consumption