Motorola's Rebooted Razr Flip Phone Now Available In 'Blush Gold'
The $1,500 foldable smartphone gets a luxe upgrade.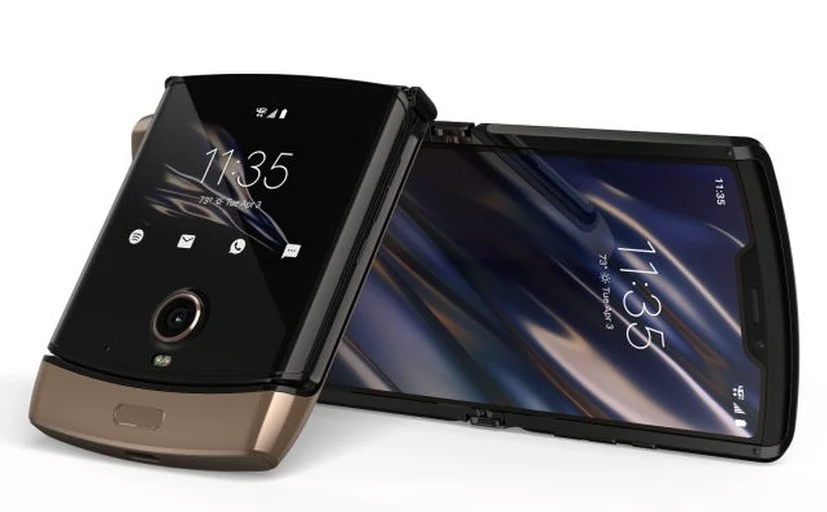 Motorola
Motorola released its folding screen revamped Razr to the delight of old school flip phone fans everywhere and, well, it didn't get great reviews. 
That hasn't stopped customers who can afford it, though—the Razr is selling well enough that in addition to the original "Noir Black" colorway, Motorola has just released a "Blush Gold" model. 
Available only on Verizon, the Blush Gold has the same guts as the black phone. That means 128 gigs of storage, a Snapdragon 710 processor, water-repellent design, and of course, the same pocket-friendly portability. 
Proof-positive that the new Razr has been a success no matter what finicky tech blog reviewers say is the fact the phone was delayed in getting to market partly just because there were so many orders for it. 
Never forget, of course, that prior to the advent of the iPhone, the original RAZR was easily the most popular cell in the world. Looks like Motorola's gamble paid off.
Learn more about the "Blush Gold" Razr at motorola.com. You'll need to have Verizon to get one and the phone retails for $1,499 USD.