Power Up Your Apple Watch With This Retro Macintosh-Style Charging Stand
It's 1984 all over again.
Tech designers Elago have come out with a new Apple Watch charging stand that should appeal to anyone who can remember the days when the Macintosh was more of a niche product. The W3 Stand is designed to look just like a tiny old school Macintosh is sitting on your nightstand.
Elago's designers have perfectly captured that clean, vintage style and tricked it to work with the Apple Watch's nightstand mode so that it looks for all the world like a tiny, functioning computer. 
The charging stands are made from silicone that won't scratch your watch, and the design permits screen access so when your alarm goes off at some ungodly hour you'll be able to easily hit snooze. Or slap it off the table, whichever works for you.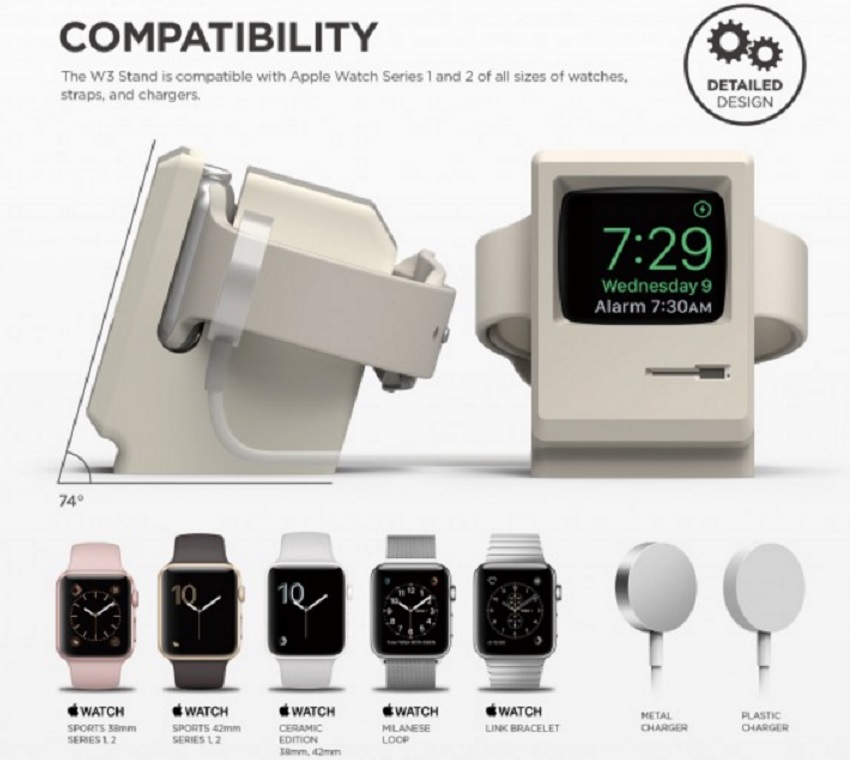 The stand comes in black as well and the price—a mere $14.89—is great for such a fun little accessory.
So if you want to recapture fun Mac memories without totally nerding out with keeping a functioning model, this is a perfect inexpensive and practical little reminder.