This Awesomely Tiny Gaming Console Plays Retro Games from 28 Different Systems
If you can't find an NES Classic Edition, this is a seriously cool alternative…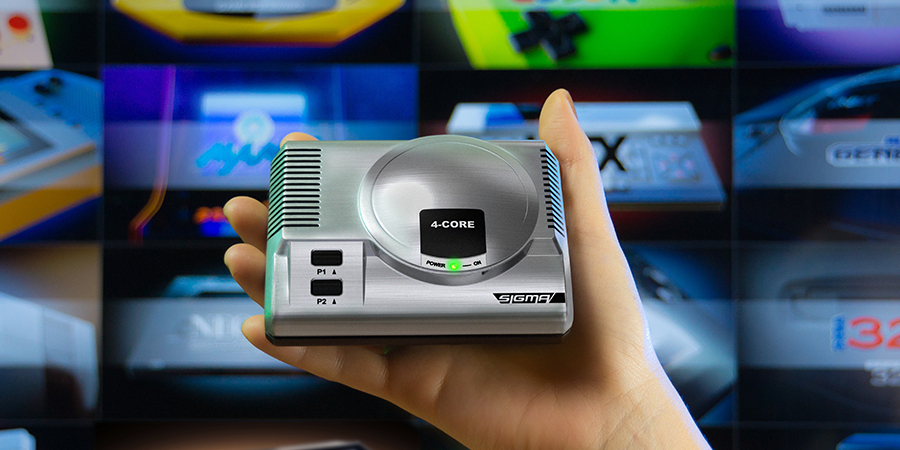 Doyodo Team
These days it seems like retro gaming is blessed with options but frought with limitations. Near-original Sega Genesis systems are being made…but only in Brazil. The NES Classic comes with 30 built-in games…but it's not expandable, comes with a ridiculously short controller cord and you'll be hard-pressed to snag one this holiday season.

By contrast, the RetroEngine Sigma puts new school thinking into an old school mega system. Using dozens of emulators, it plays games from such classic gaming systems as Commodore, Neo Geo and PlaySation, along with multiple Atari, Nintendo, Game Boy and Sega platforms. Just plug it in, connect it to your TV with an HDMI cable and you're virtually good to go.

It'll come with 15 games pre-loaded and the ability to install potentially thousands more, depending on what size SD card you have. It comes with a wired USB controller, but you have wireless options as well: either your phone via Wi-Fi, or a Bluetooth controller if you get their adapter.
" tml-render-layout="inline
Oh yeah, this thing also functions as a networked computer, using your flatscreen as a monitor and either your smartphone or a mouse and keyboard. Plus it can serve as a 4K media player. Which, all told, makes the above-mentioned Sega and NES Classic systems seem pretty shabby by comparison.

Unsurprisingly, their Indiegogo campaign has been wildly popular, already 13X funded with a month to go. The basic set-up's currently available for $59. And they're also offering a deluxe model—which includes an HDMI cable, Bluetooth adapter and twice the memory—for $89.

Since it won't be ready till late next spring, all their packages include a Christmas gift voucher. So at least you'll have something to show the intended recipient.

If you're considering this system, you'll need to get it now, since they say they have no plans to sell it after the crowdfunding campaign ends. And if not, no worries. You've still got plenty of great gear and gadget options in our recently released gift guides.