These $5.3 Million Solid Gold Speakers Are the Most Extravagant Audio System Ever
Crank it up.
Just three little five-inch tall cubes (two speakers alongside an amp) comprise the most expensive home audio system you're likely to see. But although the 40 carats of flawless brilliant diamonds that adorn the River'sTone Premium Speaker System's decorative grills are ostentatiously optional, the solid gold cabinetry actually does serve an audio purpose.

Audio acoustic designer and former Sony recording engineer Michio Sakamoto chose the precious metal for the sound dampening qualities it shares with lead, which dutifully lines the monitor speakers that professionals (such as himself) use in the studio.

So while it is a gorgeously crafted item of minimalist beauty, it does apparently crank out sinfully rich music as well. It won't fill the house (that may very well cost less than it does) with said dulcet tones, but rather a more intimate, personal space. Yes, in a manner of speaking, this system is meant for your desktop.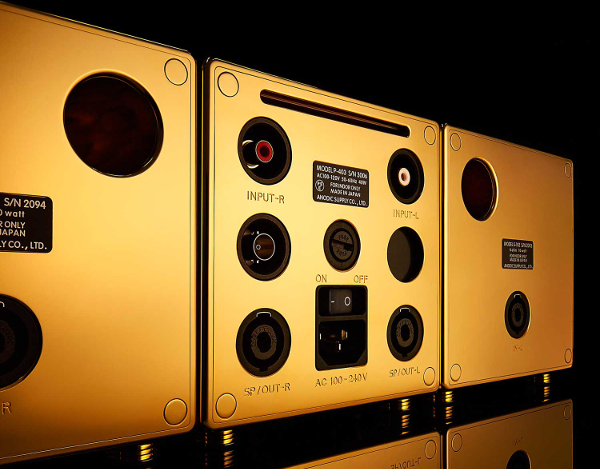 If the custom five million dollar iteration seems a bit over-the-top but you still thrill to its aesthetic premise, River'sTone will also be offered in two gold-plated options (3 microns thick for $60,000 and 10 microns thick for $90,000), as well as a sterling silver edition ($175,000). 
You know, if you love your audio, but just wanna go on-the-cheap.