This 85-inch 8K TV Can Disappear Into Any Wall Behind It
Talk about hidden features.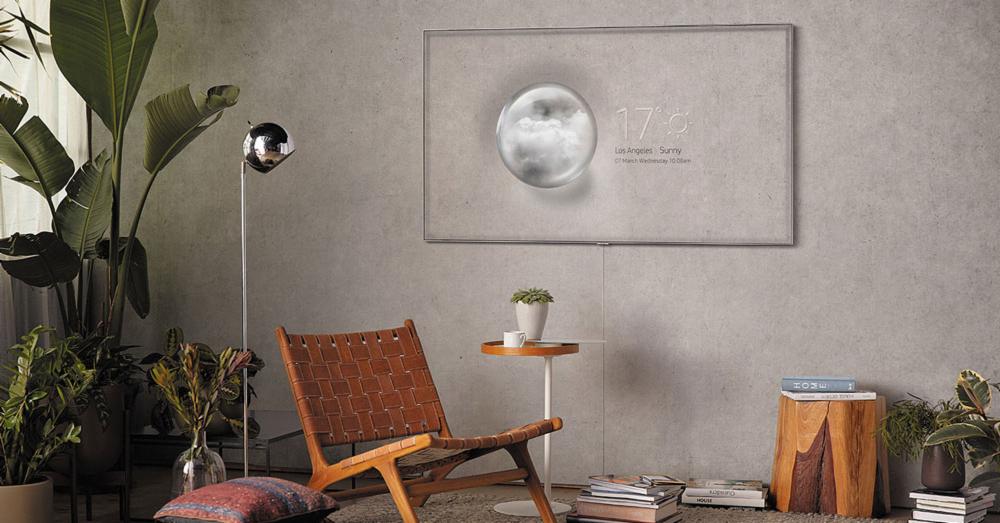 Credit: Samsung
Samsung's new 85-inch, 8K QLED TV would surely become the centerpiece of any living room–even though it can vanish into the wall behind it. 
The Q900 is Samsung's only 8K TV that you can buy right now, meaning it has 7,680 vertical lines of resolution rather than 4K's 3,840, for a truly mindblowing picture. 
But it's the massive set's disappearing act that makes the Q900 so special. It parlays Samsung's connected capabilities to use a camera or smartphone to photograph the wall on which it's mounted. 
That image is then used as a veritable screensaver, giving the colossal TV a chameleon-like ability to blend into any surrounding.
Samsung will also offer a handful of dynamic backgrounds and smart widgets to add animation to the set's ambient modes, which is made possible by the revolutionary 8K-resolution built into the screen and uninterrupted by the tiny, minimalist bezel. 
Considering 8K pixel density is closer to the resolution the human eye can perceive than any prior display's tech, the idea of walking past 25 square feet of super, duper, ultra high-res display may soon be a reality for the masses.
Samsung says the $15,000 Q900 will detect nearby bluetooth signals to figure out whether to turn on its innovative ambient mode or go dark if no one is nearby for too long. 
Burn-in issues, the bane of older display tech, is not an issue in the QLED screens. The bigger problem here is a lack of 8K content. The Q900 will come with upscaling capabilities but native 8K video content, typically reserved for virtual reality (4K per eye) may still be waiting in the distant future.
Stay tuned for more news from Samsung when CES 2019 kicks off in January.