Samsung Challenges Motorola's Revived Razr With New Galaxy Z Flip Phone
The foldable smartphone wars have truly begun.
Samsung
Samsung recently unveiled several new smartphones: the S10 through the S10+, which is priced from $599 up to $849, the S20 5G, S20+ 5G, and S20 Ultra 5G, a higher-end lineup with prices to match, and the folding, glass-screened Galaxy Z Flip.
With the Z Flip, it seems reasonable to say there's something of a folding smartphone war on. Samsung began it with the troubled Fold, Motorola answered in late 2019 with reviving its iconic Razr line as a foldable, and Samsung has returned fire with the Z Flip. 
Here's more from The Verge's Dieter Bohn:
I really can't emphasize enough how different the Z Flip feels from the Galaxy Fold and the Motorola Razr. It is very much refined — with no creaking, a more solid-feeling hinge, and just a smoother action throughout.

I'm not 100 percent sold on having the hinge provide so much resistance, but I do think Samsung has figured some of its folding problems out. It's a shame the first introductions to folding phones were so compromised, because this seems really promising.
Bohn goes on to hedge his bets, however, writing that promising "doesn't mean good." 
"The original Galaxy Fold and even the Motorola Razr seemed pretty good in their initial hands-on only to disappoint in actual use (spoiler for my upcoming Razr review there, btw)," he writes, "So don't consider this an endorsement at all."
Some basic facts about the phones are interesting to compare: The Z Flip has a folding glass screen, which sounds like science fiction. It's hard to scratch, according to early user reports, whereas the Razr has an easily-damaged plastic screen. Then there's the price—the Razr is an eye-popping $1,500. That's less than Samsung's nearly $2,000 original Galaxy Fold but still pretty steep. The Galaxy Z Flip, however, will retail for $1,380.
Other Z Flip specs:
A 64-bit Octa-Core Processor
6.7" Infinity Flex screen
256 GB of storage
A 10MP resolution front camera
12 MP rear camera
You can choose between two striking colors: Mirror Black, Mirror Purple
Samsung doubled down with a Galaxy Z Flip fashion collab as well. The Galaxy Z Flip Thom Browne Edition is the cornerstone of an entire range of Thom Browne-branded Samsung products, including a Browne-branded Galaxy Watch Active2 and Galaxy Buds+. 
https://www.youtube.com/watch?v=ZDm4QmHm0jY
Browne is the natty menswear designer behind the "Suit Shorts" Lebron James wore during the 2018 NBA Finals. His decidedly less dramatic but still stylish Z Flip costs $2,480.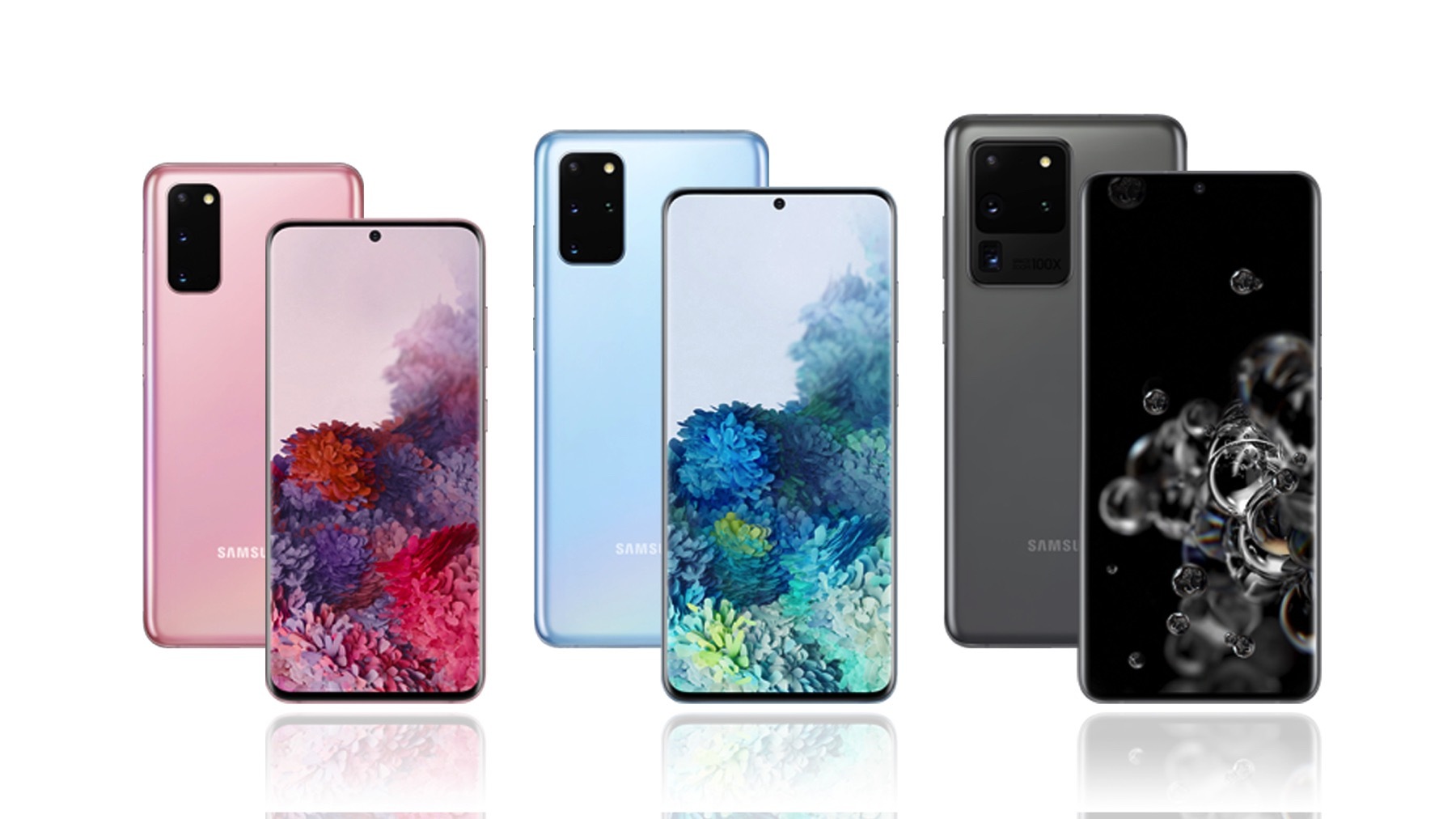 As for Samsung's less buzzy new products, their new S20 phones would normally be superstars. The line is impressive, with spectacular cameras and screen sizes ranging from 6.2″ for the basic model up to a truly phablet-sized 6.9″ on the $1,599 S20 Ultra 5G.
But let's face it, it's the still-novel folding screen phones that get all the attention these days. 
Reserve the Galaxy S20 here—it will officially be available on March 6, 2020. 
The Samsung Galaxy Z Flip will be available as of February 14, 2020.