Samsung Delays Galaxy Fold Launch For 'Improvements' After Review Copies Break
The electronics giant is running "further internal tests" on its foldable smartphone.
Samsung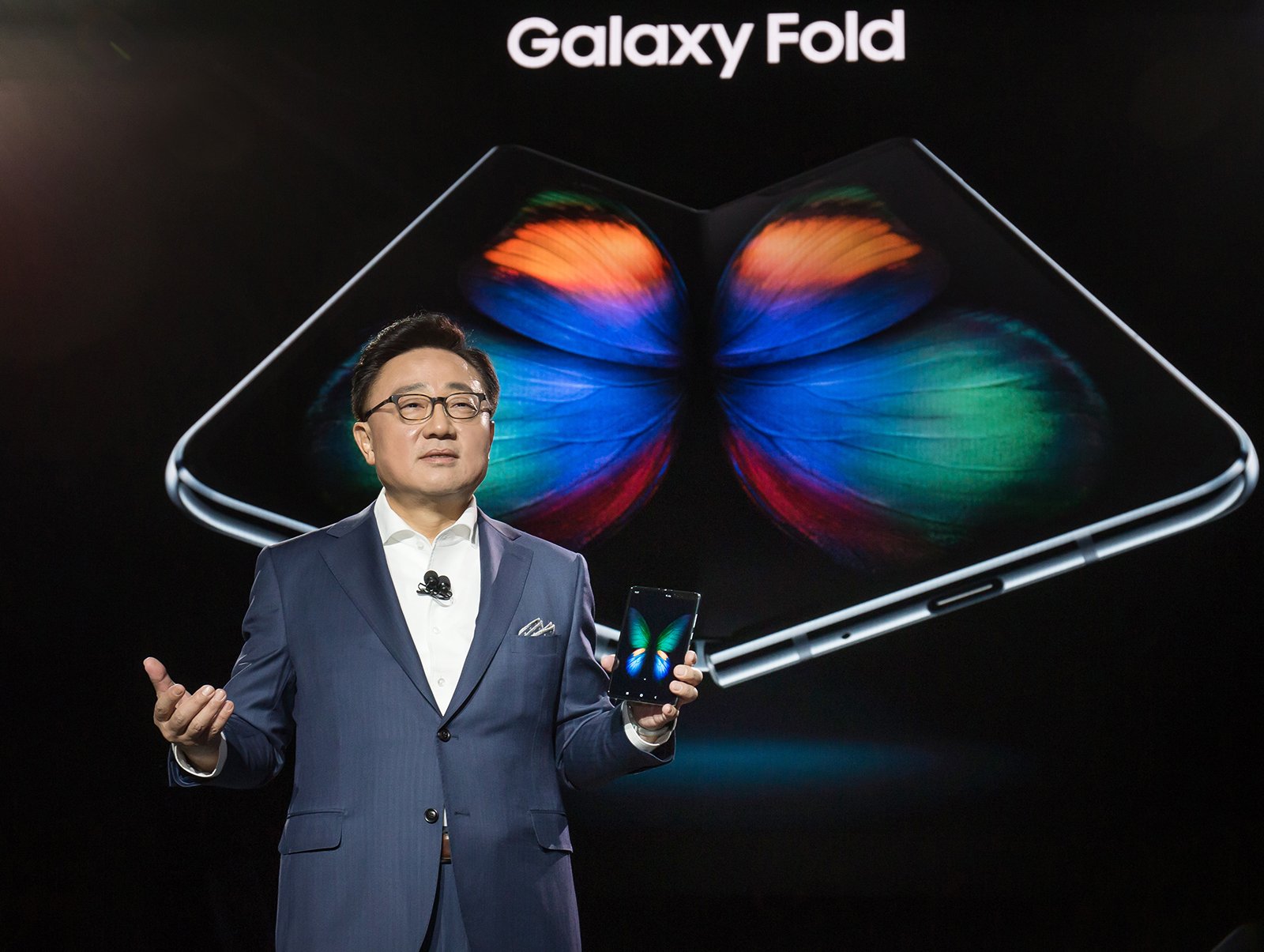 Things aren't going great for the future. If, that is, the future really is embodied in Samsung's seemingly magical folding smartphone, the Galaxy Fold. Early review copies have been breaking right and left.
And that's enough for Samsung to suddenly reverse course on its revolutionary ambitions.
https://twitter.com/KrisMiller650/status/1118604802630541315https://twitter.com/robotodd/status/1118602993555902470
After some justifiably angry early adopters began posting pics of their warped and cracked screens, it became obvious the Fold wasn't yet ready for prime time. 
Per the Wall Street Journal, here's Samsung's full statement:
We recently unveiled a completely new mobile category: a smartphone using multiple new technologies and materials to create a display that is flexible enough to fold. We are encouraged by the excitement around the Galaxy Fold.

While many reviewers shared with us the vast potential they see, some also showed us how the device needs further improvements that could ensure the best possible user experience.

To fully evaluate this feedback and run further internal tests, we have decided to delay the release of the Galaxy Fold. We plan to announce the release date in the coming weeks.

Initial findings from the inspection of reported issues on the display showed that they could be associated with impact on the top and bottom exposed areas of the hinge. There was also an instance where substances found inside the device affected the display performance.

We will take measures to strengthen the display protection. We will also enhance the guidance on care and use of the display including the protective layer so that our customers get the most out of their Galaxy Fold.

We value the trust our customers place in us and they are always our top priority. Samsung is committed to working closely with customers and partners to move the industry forward. We want to thank them for their patience and understanding.
Ouch. This is just about as bad as the Samsung Galaxy Note 7 fiasco, which may have even led to a car going up in flames.  
https://twitter.com/backlon/status/1118574999844085766
This means that the Fold, which was to have been available April 26, will definitely not be showing up on your service provider's store shelves anytime soon. 
The Galaxy Fold is set to retail for nearly $2,000 whenever it does become available. The problems should be worked out by then or there might be smartphone riots.